Denmark withholds £7.5m aid to Tanzania over 'unacceptable homophobic comments'
Move comes on same day World Bank scraps £235m loan to East African country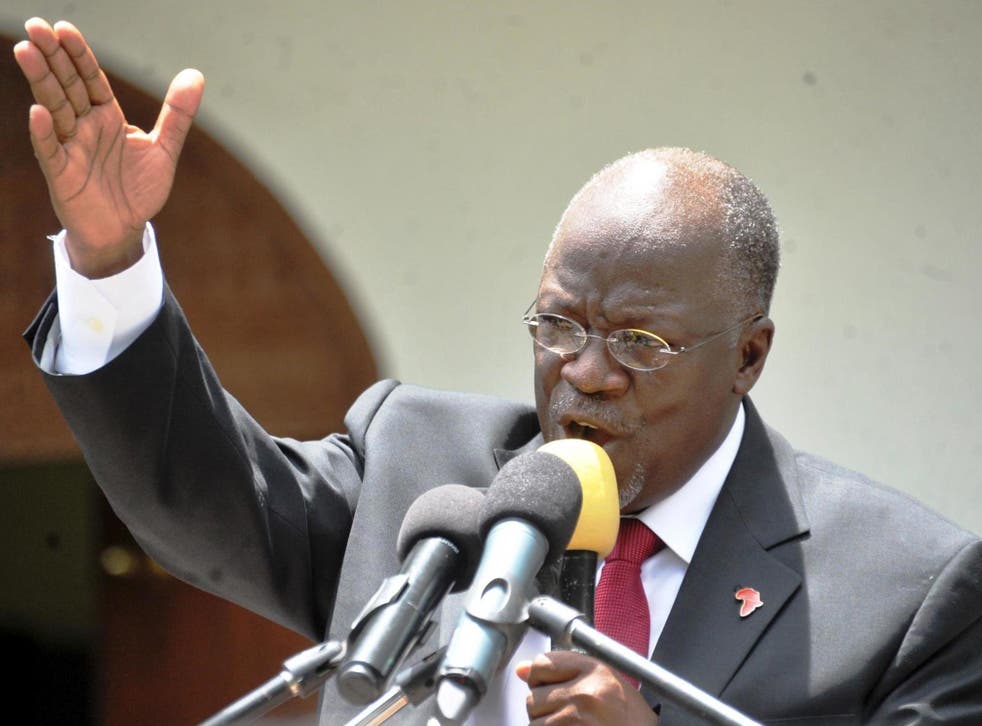 Denmark has said it is withholding almost £8m in aid money from Tanzania over its human rights abuses and "unacceptable homophobic comments" made by a government official.
It came on the same day the World Bank announced it had scrapped a plan to loan Tanzania $300m (£235m) after the country reaffirmed its policy of banning pregnant girls from school and recently made it a crime to question official statistics.
Copenhagen, Tanzania's second-biggest donor, provided 349 million crowns (£41m) to the East African country last year.
"I am very worried about the negative development in Tanzania, the latest being the completely unacceptable homophobic statements from a commissioner," minister for development cooperation, Ulla Tornaes, said on Twitter.
The comments in question were made by administrative chief of the capital Dar es Salaam, Paul Makonda, who earlier this month announced an anti-gay crackdown in the city, a spokeswoman for the Danish minister said.
Tanzanian government officials were not immediately available for comment. The foreign ministry has previously said Mr Makonda's anti-gay campaign represented his own views and not the official government position.
However, President John Magufuli's government has also been criticised by opposition politicians and international rights groups for what they say is growing authoritarianism and intolerance of dissent. The government rejects the criticism.
Last week, authorities carried out physical examinations on 10 men arrested at a gay wedding on the island of Zanzibar, according to police.
They were checked to see if there were any signs of same-sex relations, local police chief Suleiman Hassan said.
World news in pictures

Show all 50
Homosexual acts are illegal in Tanzania and can be punished by a sentence of up to 30 years imprisonment.
Amnesty International previously warned the men could be subjected to a forced anal examination as part of the investigation.
Seif Magango, the organisation's East Africa deputy director, said it was "the government's method of choice for 'proving' same-sex sexual activity among men".
Support free-thinking journalism and attend Independent events
"This appalling attack on Tanzanian people simply exercising their human rights shows the danger of inflammatory and discriminatory rhetoric at senior levels of government," he said.
"This is a shocking blow following the Tanzanian government's assurance that no-one would be targeted and arrested because of their actual or perceived sexual orientation and gender identity."
Additional reporting by Reuters
Join our new commenting forum
Join thought-provoking conversations, follow other Independent readers and see their replies