Denmark bans marriage for under-18s after report suggests dozens of asylum seeking teens arriving with spouses
Human rights groups in Denmark say the decision 'doesn't take the child's best interest into consideration'
May Bulman
Friday 20 January 2017 20:45 Comments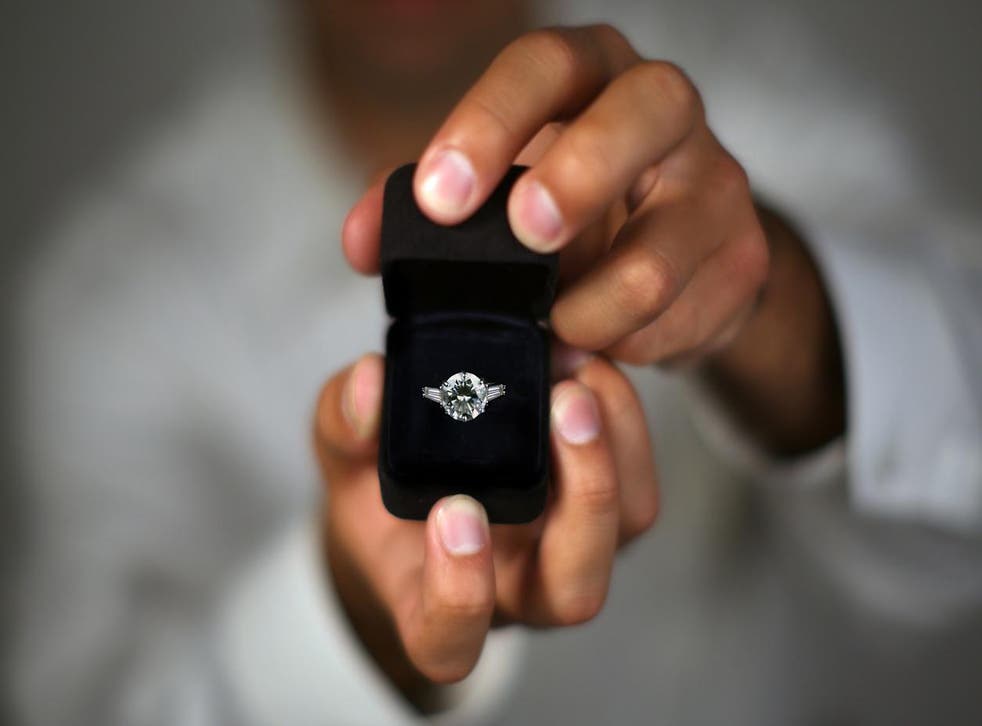 The Danish government has approved a bill that will prohibit people under the age of 18 from getting married, after it was alleged that dozens of young refugees were entering the country with spouses or registered partners.
The bill, which also states asylum-seeking minors who were married abroad will not have their marriages recognised by the state, comes after a report by the Integration Ministry last year revealed there were 27 minors in the Danish asylum system who had spouses or registered partners.
Under the legislation passed on Thursday, which will come into effect on 1 February, exceptions to the ban can be granted if couples can provide a "compelling argument" for their marriage.
A number of legal experts and human rights groups in Denmark have criticised the government's decision. A spokeswoman for the country's National Council for Children told The Independent the organisation was against the legislation because it "takes the child's best interest too little into consideration".
Last February, the Danish integration minister announced couples seeking asylum in the country would be separated if one of them was below the age of 18, following media reports that female asylum seekers as young as 14 were entering the country married to men who were ten or more years their senior.
However, the legislation was reversed seven months later, and couples were reunited after the Danish Immigration Service was forced to acknowledge that the policy was likely a violation of the asylum seekers' rights.
At the time, leader of the green Alternative party, Josephine Fock, said: "It is completely outrageous. We are talking about people who have fled to Denmark who are being split from each other. Some of them have children together and investigating individual [asylum] cases takes an unbelievably long time."
In graphics: Refugees in the EU

Show all 3
The Danish minister for children's and social affairs, Mai Mercado, argued the new legislation was necessary, telling news agency Ritzau: "I don't agree that this is symbolic and unnecessary. Entering into marriage is reserved for those who are of legal age."
Early marriage is often carried out in refugee camps in Lebanon, Jordan and Turkey by families trying to protect girls from poverty or sexual exploitation, while elsewhere poor families sometimes marry off their young daughters in exchange for dowries.
Register for free to continue reading
Registration is a free and easy way to support our truly independent journalism
By registering, you will also enjoy limited access to Premium articles, exclusive newsletters, commenting, and virtual events with our leading journalists
Already have an account? sign in
Join our new commenting forum
Join thought-provoking conversations, follow other Independent readers and see their replies