Disneyland visitor on LSD falls into lake then turns up naked after 130-person search
'I wanted to know what a naked man was doing 300m from my home'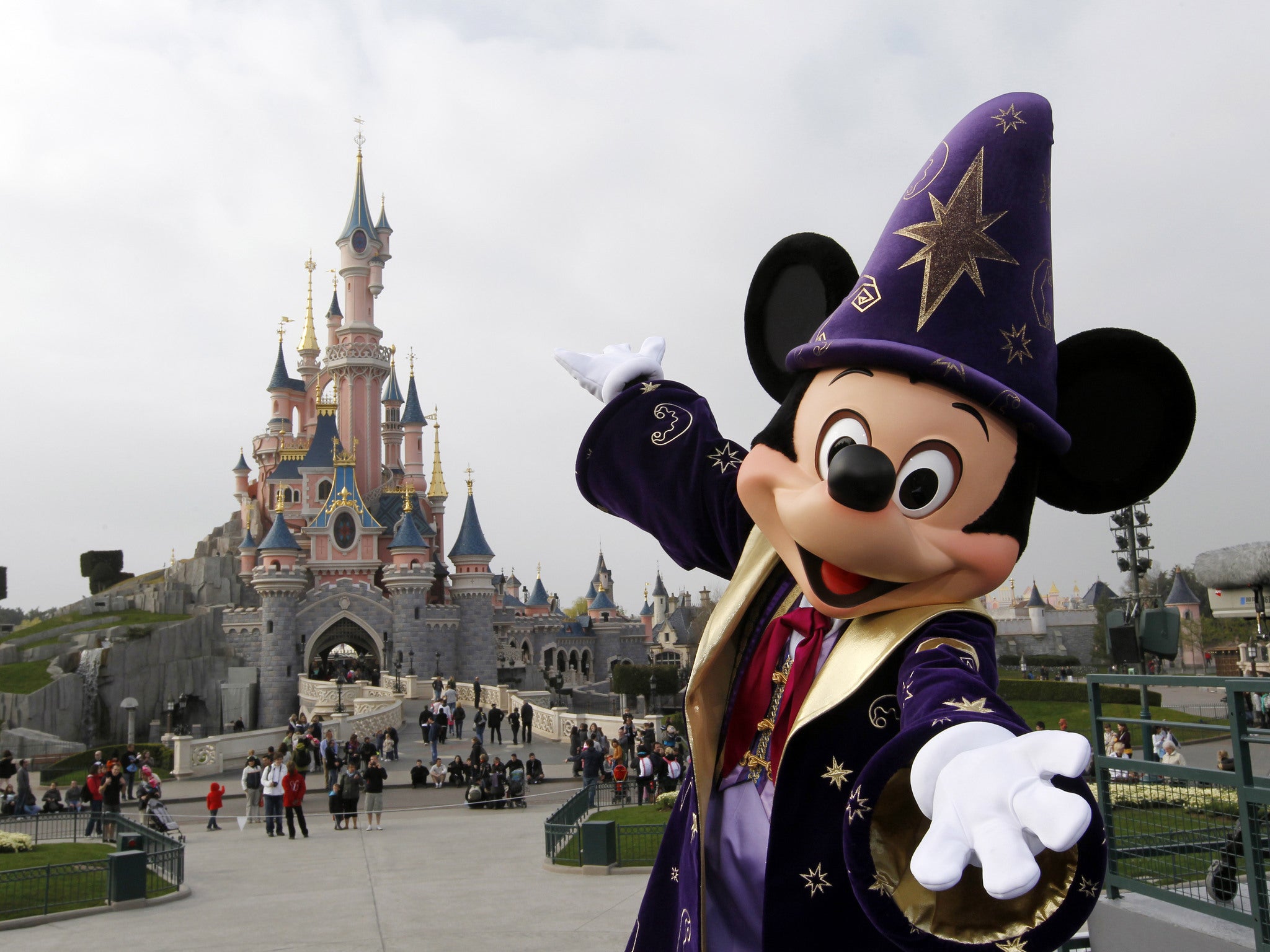 A 32-year-old man high on LSD in Disneyland Paris sparked a 130-person search after he fell into a lake and disappeared, eventually turning up naked and unharmed hours later.
The unidentified Swiss man was reportedly given the hallucinogenic drug by his 30-year-old partner – also believed to be Swiss – on Friday night.
After ingesting the drug the man then apparently fell into the body of water near the Adventureland area. The lake has a full-size replica of Skull Rock and Captain Hook's pirate ship from Peter Pan.
With the theme park closing for the night and not seeing her partner emerge from the lake, the man's girlfriend reported him missing to the Disneyland authorities.
Thirty firefighters, 10 divers, 80 Disneyland employees, sniffer dogs and a military helicopter were dispatched to help find the man.
Walt Disney's Disneyland: A visual history
Show all 7
According to initial local reports the man was eventually located at 12.30am unharmed, though confused, near the bank of the lake.
However, a later report by Le Parisien revealed the man had apparently taken off all his clothes, exited the park, travelled two kilometres (1.2 miles) barefoot, and had in fact turned up even later.
"I was driving home on Saturday around 1am when I came face to face with a naked man," a local man identified only as Benoit told the paper.
"He was walking in the middle of the road. He did not have a centimetre of cloth on him and he walked barefoot," Benoit said.
"I stopped, got out of the car and went to meet him. I wanted to know what a naked man was doing 300m from my home."
The man reportedly told Benoit he had taken LSD and needed to contact his girlfriend but didn't know her phone number.
"He had scratches on his legs and arms. He did not remember anything," Benoit said.
He gave the confused man a pair of shorts and a t-shirt and then drove him back to Disneyland at 1.15am where the search party discovered him.
The man and his girlfriend were taken to a nearby police station and arrested for narcotics use. They were later released.
The incident had no impact on other guests at the park who were reportedly unaware anything was amiss, a spokesperson for Disneyland said.
Join our commenting forum
Join thought-provoking conversations, follow other Independent readers and see their replies