DNA blunder creates phantom serial killer
Police admit they wasted 15 years hunting for the 'Woman Without a Face'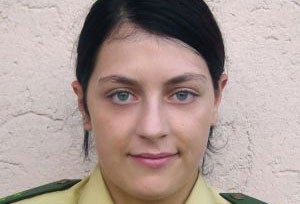 She was a mysterious serial killer known as the "The Woman Without a Face" and detectives across Europe spent more than 15 years doing their utmost to bring her to justice for at least six brutal murders and a string of break-ins. Yesterday, however, they were forced to admit that she probably didn't exist.
The only clues that "The Woman Without a Face" left behind at 40 different crime scenes were DNA traces. These were collected on cotton swabs, supplied to the police in a number of European countries. Now police investigators have established that in all probability the DNA had not been left by their quarry but by a woman working for the German medical company supplying the swabs, who had inadvertently contaminated them.
German police who had been leading the hunt said they had probably been involved in one of the longest and most perplexing wild goose chases in criminal history. "This is a very embarrassing story," admitted police spokesman Josef Schneider.
Doubts about the 15-year investigation began after French police tried to identify the charred body of a male asylum-seeker. When they took the DNA, they were astounded to discover it matched that of the mystery woman. "This aroused suspicions that it was the materials themselves which were contaminated," said an official at the German state prosecutors.
The long trail supposedly left by "The Woman Without a Face" started in May 1993 after police took DNA traces from the rim of a teacup found in the home of a 62-year-old German woman who had been strangled with a length of wire, taken from a bunch of flowers found in her sitting room.
The same female DNA trace kept resurfacing at crime scenes across Germany and Europe. Police were so baffled that they took DNA samples from more than 3,000 homeless women drug users who had a record of serious crime. They remained stumped.
But "The Woman Without a Face" showed no sign of stopping. In 2007, Michele Kiesewetter, a 22-year-old German policewoman was shot dead in her BMW patrol car in the city of Heilbronn. Again the DNA traces matched those of the mystery woman.
Eventually the authorities put out a €3m reward, saying that the reason the woman left no other traces was because she wore gloves.
Police have now launched an investigation into the methods used in the production of cotton swabs in an attempt to establish exactly how they were contaminated.
Join our commenting forum
Join thought-provoking conversations, follow other Independent readers and see their replies