Dogs painted to look like pandas in Italian circus seized by police
Visitors to a travelling circus near the Italian town of Brescia had believed the Chow Chow dogs were a rare example of the Chinese bear
Harry Davies
Tuesday 23 December 2014 19:32 Comments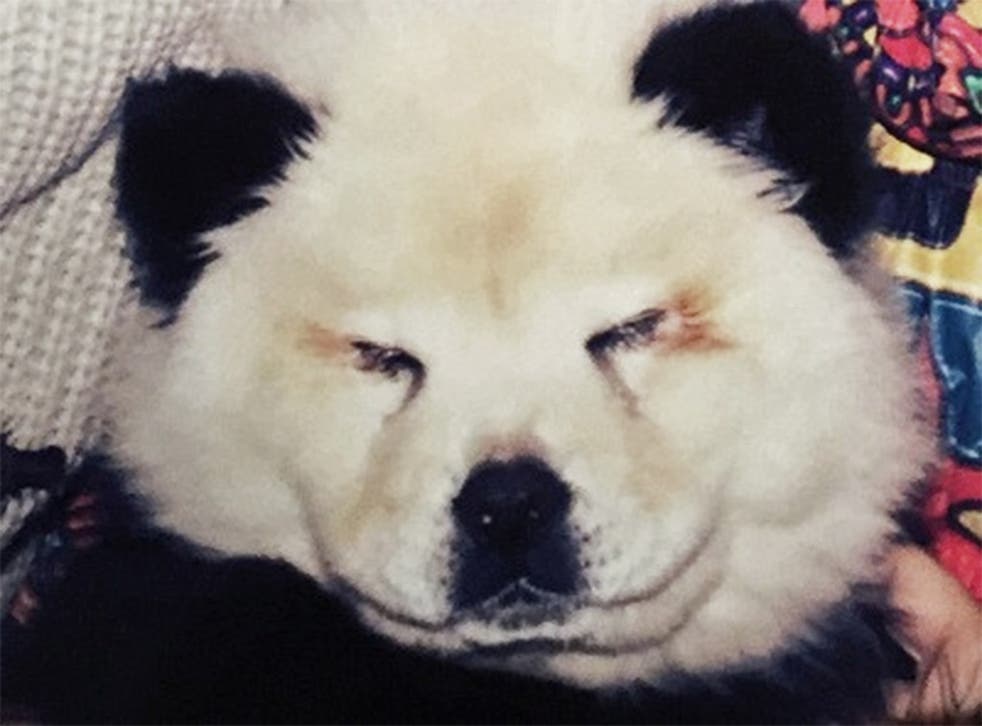 The dogs looked like dogs.
Then, after a lick of paint and a splash of dye, they looked like pandas. So much so that visitors to a travelling circus near the Italian town of Brescia had believed the Chow Chow dogs were a rare example of the Chinese bear. The white dogs, originally shipped from Hungary, were seized from the circus by authorities in Italy after a tip-off. News website The Local reported that the dogs had been put on display, with children posing next to them as their parents paid a fee for the privilege.
The animals were said to be in good health, albeit with watery eyes, which could have been aggravated, police said, by "continuous exposure to camera flashes".
The circus has denied allegations of cruelty and trickery. Its secretary, Riccardo Gravina, said it should have been "obvious they are dogs". He added: "No animal was mistreated. They are like children to us." The animals have since been returned, but the circus is no longer permitted to use them in their shows.
Hsin Ch'en, a pet shop owner in the southwest province of Sichuan claims he started the craze for these decorated dogs in China which sell for considerably more than the average Chow Chow.
"Ten years ago the natural instinct of a Chinese person was to eat a dog. Now we are like westerners and want one as a companion."
Register for free to continue reading
Registration is a free and easy way to support our truly independent journalism
By registering, you will also enjoy limited access to Premium articles, exclusive newsletters, commenting, and virtual events with our leading journalists
Already have an account? sign in
Join our new commenting forum
Join thought-provoking conversations, follow other Independent readers and see their replies