Domestic abusers whose partners kill themselves could go to prison for 20 years in France
Government draws direct link between such suicides and their partner's mistreatment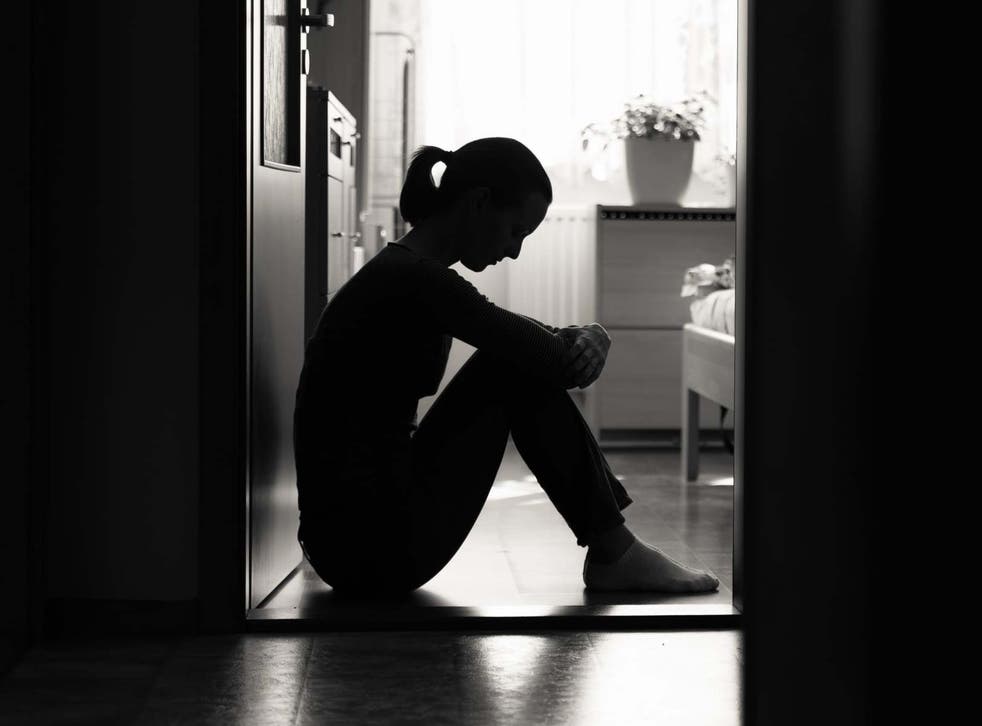 Domestic abusers who drive their partners to kill themselves could be hit with a 20-year jail sentence in France.
At least 217 women killed themselves in the country last year as a direct consequence of the abuse their partners forced them to endure, a new government report has found.
The French government has drawn a direct link between such suicides and their partner's mistreatment and is contemplating bringing in legislation which punishes abusive partners who push women to suicide.
The measures come in the context of growing outrage over femicides, defined as the gender-motivated killing of women, in France.
Some 121 women were murdered by current or ex-partners last year, according to the country's interior ministry.
Inside a Women's Refuge

Show all 34
Campaigners argue this figure has already been exceeded this year. Protesters have descended on the streets on a number of occasions in recent months to call for the government to do more to tackle violence against women.
The newly proposed measure centred on abuse and suicide is tied to a major consultation on domestic violence in the country which continues until 25 November.
The new legislation would see abusive partners of women who kill themselves forced to appear in court where they would face a prison sentence of up to two decades if the suicide was deemed to be related to the abuse they have suffered.
Karen Ingala Smith, who has been tracking the numbers of women killed by men for an annual census on femicide in the UK, applauded the potential changes in France.
She said: "I support these changes because women are both indirectly and directly dying as a result of men's violence.
"At least one woman is killed every four days on average by a partner or an ex-partner in the UK. But if we want to reduce the harm of men's violence against women, then we also need to look at suicide as well.
"Research by Refuge, the largest provider of specialist domestic violence services in the UK, found that 83 per cent of their client group felt despairing or hopeless at the point that they moved into services and at least 24 per cent had felt suicidal either then or in the past.
"This highlights the on-going impact of abuse and the need for support resources in the UK."
"The issue of domestic abuse and suicide is really important and I am very disappointed that it is not included as one of the measures of the domestic abuse bill. What are they thinking?"
The domestic abuse bill, which had its second reading in the British parliament earlier this month, introduces the first ever statutory definition of domestic abuse to include economic abuse and controlling and manipulative behaviour that is not physical – as well as including measures which mean perpetrators will no longer be able to directly cross-examine victims in family courts.
Ms Ingala Smith said the issue of suicide was mentioned in her annual femicide census report last year but she did not have the resources to properly look into this issue.
Support free-thinking journalism and attend Independent events
Across the world, women are more likely to be diagnosed with depression and to attempt suicide than men, yet the overall suicide rate for men is considerably higher than for women.
You can contact the Samaritans by calling them for free from any phone for free on 116 123, email jo@samaritans.org or visit www.samaritans.org to find details of your nearest branch.
Register for free to continue reading
Registration is a free and easy way to support our truly independent journalism
By registering, you will also enjoy limited access to Premium articles, exclusive newsletters, commenting, and virtual events with our leading journalists
Already have an account? sign in
Register for free to continue reading
Registration is a free and easy way to support our truly independent journalism
By registering, you will also enjoy limited access to Premium articles, exclusive newsletters, commenting, and virtual events with our leading journalists
Already have an account? sign in
Join our new commenting forum
Join thought-provoking conversations, follow other Independent readers and see their replies