Dominic Cummings: Dublin Airport mocks PM's top aide as 'pilot is just testing his eyesight'
'Sorry, that's obviously not the case,' account adds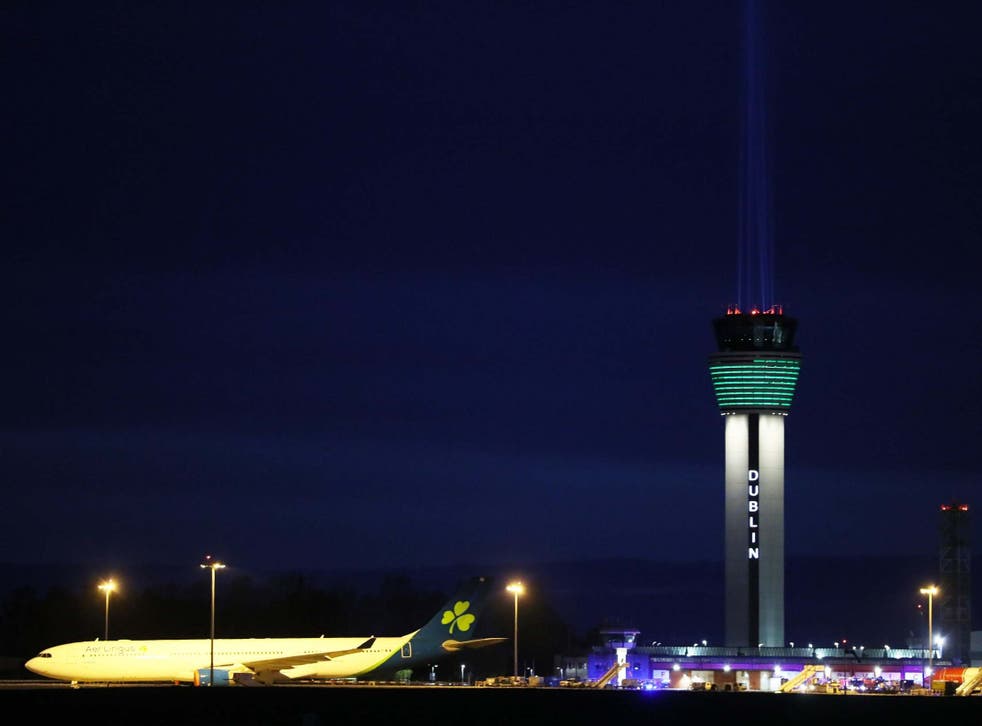 Dublin Airport's official Twitter account has poked fun at Dominic Cummings' explanation for driving to Barnard Castle under lockdown, saying a pilot had been simply "testing his eyesight" after flying repeatedly over an area near the city.
The social media account was responding to a private citizen asking why a plane had been flying over the area northwest of Dublin for nearly four hours.
"Apparently, the pilot is testing his eyesight just to make sure he'll be ok for a transatlantic flight in a day or two," it joked.
"Sorry, that's obviously not the case. It's collecting information for a mapping software company," it added.
The airport was referring to the prime minister's top adviser, who earlier this week said he made a 30-minute drive rfrom Durham to Barnard Castle with his wife and young child to test if his eyesight was good enough to transport the family to London.
Mr Cummings had made the controversial trip to Durham when his wife had symptoms of Covid-19, in the midst of lockdown when thousands of other people were warned against doing the same.
Dublin Airport's tweet has gained the account popularity, receiving over 50,000 likes and more than 15,700 retweets.
"Have you moved to Dublin after leaving the UK Civil Service on Monday, by any chance?" asked one person, in reference to a tweet posted on the official UK Civil Service account following Boris Johnson's defence of his advisor.
The UK Civil Service's tweet said: "Arrogant and offensive. Can you imagine having to work with these truth twisters?" The tweet was removed just ten minutes after posting and a government spokesman said an investigation had been launched.
Mr Cummings' reason for making the trip to the local beauty spot has prompted plenty of sarcasm from the general public and brands, such as brewery and pub chain, Brewdog.
Brewdog is selling a limited edition 'Barnard Castle eye test' beer, made with pineapple, mango and lime. The drink is described as "short-sighted beer for tall stories".
Register for free to continue reading
Registration is a free and easy way to support our truly independent journalism
By registering, you will also enjoy limited access to Premium articles, exclusive newsletters, commenting, and virtual events with our leading journalists
Already have an account? sign in
Join our new commenting forum
Join thought-provoking conversations, follow other Independent readers and see their replies