Don't blame us for horsemeat scandal, says EU consumer chief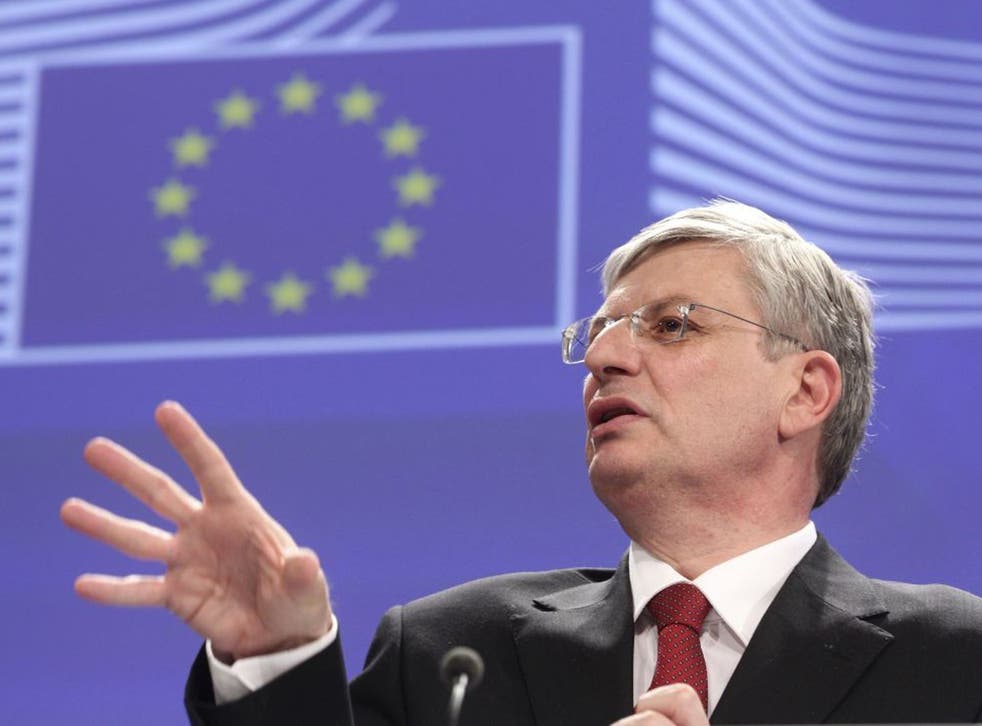 Europe's Health and Consumer policy chief today rejected claims that EU policy was to blame for the horsemeat scandal.
Commissioner Tonio Borg, speaking ahead of talks in Brussels involving the UK and at least six other member states directly affected by the discovery of horse in processed meat, said there were EU rules in force on labelling and a Rapid Alert system to identify rogue goods and remove them from shelves across Europe if necessary.
But enforcement of the rules was up to national authorities and the current controversy was - so far at least - not a health issue but one of wrongly labelled products.
He said the Commission was first formally notified about the problem last Friday by one member state - the UK - and was now working with authorities in the UK, France, Romania, the Netherlands and Luxembourg.
There would also be a special meeting this Friday of the EU's Standing Committee on the Food Chain.
He said: "The EU food safety system is one of the safest in the world. Thanks to this system and its capacity for full traceability, national authorities are in a position to investigate this matter so as to find the source of the problem.
"The European rules on traceability have allowed member states to discover rapidly the origin and distribution chain of the fraudulent products."
Mr Borg said there were currently no signs that the horse meat in the food chain was a health risk.
He said: "If there are signs, we will take immediate action, but it would be unfair and inappropriate for all countries involved to turn this immediately into a health issue without having the evidence."
Mr Borg said: "This is no failure of the internal market. This is an incident inside the internal market which has to be taken very seriously in order to restore the confidence of consumers in what they eat."
But although there was no reason to think that current EU alert and tracing systems were not working, "they can always be improved or intensified", the Commissioner said, adding: "That is why we are meeting tonight."
UK Environment Secretary Owen Paterson and his concerned counterparts will have late afternoon talks chaired by Irish agriculture minister Simon Coveney, but no firm conclusions are expected.
"We will be exchanging views, keeping up to date with developments and seeing what ideas to put on the table for a full meeting of agriculture ministers at a scheduled meeting on Monday February 25," said one EU official.
Mr Borg will be there too, to mull over extending existing labelling rules covering fresh meat to processed meat - something the Commission is considering and for which it has requested an "impact assessment".
But Mr Borg insisted that would not have resolved the current scandal over horse meat, saying: "This issue was not about labelling of country of origin. This arose because something was labelled as something it was not.
"This was about deceptive labelling: the consumer was consuming a healthy product, but not the one he thought. The (labelling) rules were broken and whether we should now extend labelling about the place of origin (of ingredients) also to processed food is what we are studying."
Eurogroup for Animals said there were concerns not just about consumer safety but also animal welfare because of a lack of transparency about where the animals used in some foods were raised, transported and slaughtered.
"The European Commission has to act now to ensure that all existing animal welfare legislation is enforced in every EU member state and that any meat or live animals imported from third countries meet the same standard," said Eurogroup director Reineke Hameleers.
"The current situation where horses and millions of other animals are transported extremely long distances often in terrible conditions every year must stop in order to improve animal welfare and traceability.
"Consumers have a right to know where the products they buy originate from and that they meet high animal welfare standards. Retailers must be much more transparent and accountable and show that they respect animal welfare and consumer safety."
PA
Register for free to continue reading
Registration is a free and easy way to support our truly independent journalism
By registering, you will also enjoy limited access to Premium articles, exclusive newsletters, commenting, and virtual events with our leading journalists
Already have an account? sign in
Register for free to continue reading
Registration is a free and easy way to support our truly independent journalism
By registering, you will also enjoy limited access to Premium articles, exclusive newsletters, commenting, and virtual events with our leading journalists
Already have an account? sign in
Join our new commenting forum
Join thought-provoking conversations, follow other Independent readers and see their replies