Pope Francis warns against rise of populist leaders 'like Hitler' as Donald Trump sworn in as President
'In times of crisis, we lack judgement'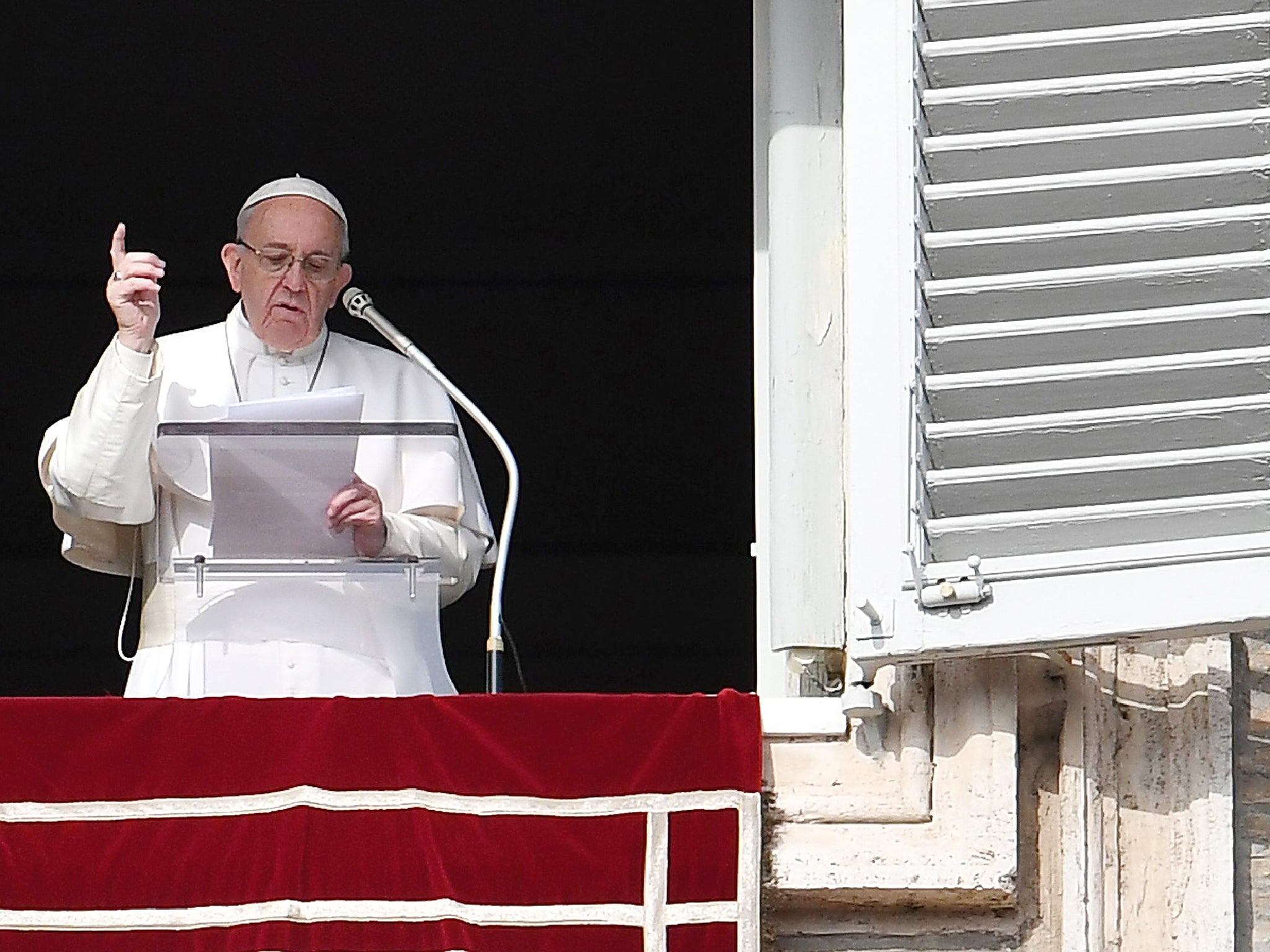 Pope Francis has warned against the rise of populist leaders like Adolf Hitler.
He made the comments to Spanish newspaper El Pais as Donald Trump was being sworn in as the 45th President of the United States.
During the interview, the pontiff condemned the use of walls and barbed wire to keep out foreigners, but said it was too early to judge Mr Trump, saying: "I think we must wait and see."
Trump calls critics 'enemies' at inauguration ball as he vows to keep his Twitter account running
When asked if he worries about the rise of populism in the United States and Europe, he said people should not repeat the same mistakes as in the 1930s, when they turned to "saviours" to resolve economic and political crises only to end up at war.
"Crises provoke fear, alarm. In my opinion, the most obvious example of European populism is Germany in 1933," the Pope said.
"A people that was immersed in a crisis, that looked for its identity until this charismatic leader came and promised to give their identity back, and he gave them a distorted identity, and we all know what happened.
"In times of crisis, we lack judgement, and that is a constant reference for me... That is why I always try to say: talk among yourselves, talk to one another," he added.
In pictures: Women of the world march against Trump
Show all 32
Discussing Mr Trump, however, he said: "I think that we must wait and see. I don't like to get ahead of myself nor judge people prematurely.
"We will see how he acts, what he does, and then I will have an opinion."
He added: "But being afraid or rejoicing beforehand because of something that might happen is, in my view, quite unwise. It would be like prophets predicting calamities."
During Mr Trump's presidential campaign, the Pope described Mr Trump as "not Christian" for wanting to build a wall on the Mexican border.
In response, Mr Trump called the pontiff''s remarks "disgraceful".
Join our commenting forum
Join thought-provoking conversations, follow other Independent readers and see their replies