Trump, Putin and Erdogan a 'ring of autocrats' trying to destroy Europe, says EU's chief Brexit negotiator
'Not only do they like each other, they also have one thing in common. Bashing and destroying our way of thinking, our values, our European liberal democracy,' Guy Verhofstadt says
Tuesday 22 November 2016 16:30 Comments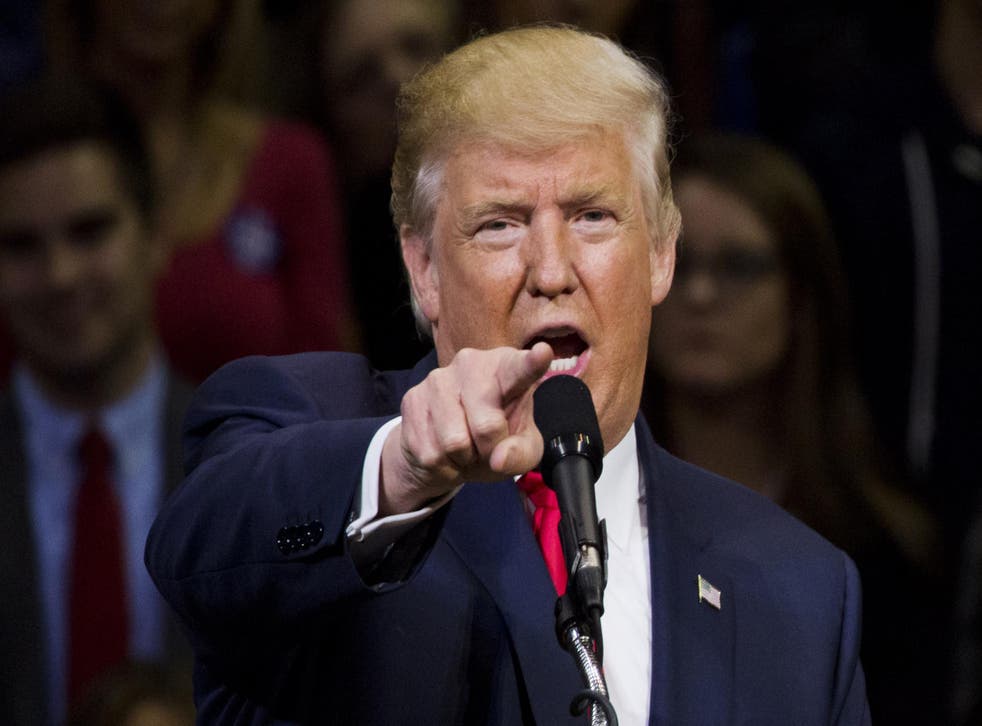 The EU's most senior Brexit negotiator has launched an extraordinary attack on Donald Trump, branding him an "autocrat" who wants to destroy Europe.
Guy Verhofstadt said President-elect Trump was one of a "ring of autocrats" alongside Vladimir Putin and Recep Tayyip Erdogan who threatened to encircle the continent, during a debate on EU and Turkey relations.
"Not only do they like each other, they also have one thing in common," Mr Verhofstadt said. "Bashing and destroying our way of thinking, our values, our European liberal democracy."
He went on to attack Mr Trump's appointment as chief strategist, Steve Bannon.
Mr Bannon is the self-styled leader of America's alt-right. He was one of the masterminds behind the Breitbart News website, which is considered the mainstream online home of modern white nationalism. He has previously faced accusations of racism and anti-Semitism.
"Trump's strategic adviser Bannon wants to launch his extreme-right website Breitbart in Paris and Berlin to undermine French and German elections," Mr Verhofstadt continued.
The former Belgian Prime Minister also referred to Mr Trump's recent comments suggesting Nigel Farage should be appointed Britain's ambassador to the US.
Mr Trump said he would do a "great job" and that "many people" wanted to see Mr Farage take the role.
"Trump wants to play Her Majesty the Queen by appointing the British ambassadors," Mr Verhofstadt said.
"So if Mr Farage was here, I would ask him is this 'taking back control'? I think one clown in Washington is more than enough."
Mr Verhofstadt also warned of a "fifth column", active in Europe and made up of "cronies" of Mr Erdogan, Mr Putin and Mr Trump who he said were undermining Europe from within.
He described them as "old puppets of Putin and the new puppets of Trump" as he called on the continent to "fight back".
World news in pictures

Show all 50
Mr Verhofstadt's speech came after he met David Davis, the Brexit Secretary, in Strasbourg, to discuss Britain's withdrawal from the EU.
There was frustration at the European Parliament over the lack of clear information coming from the Government as Mr Verhofstadt said an agreement needed to be found ahead of the 2019 European elections.
After his talks with Mr Davis, the Belgian MEP said Brexit could not mean enjoying the benefits of EU membership but imposing curbs on migration.
"It is impossible to find solutions where we destroy the so-called four freedoms. These four freedoms are key, they are a basic element of the European Union: the freedom of movement of goods, of services, of capital and of people," he said.
Register for free to continue reading
Registration is a free and easy way to support our truly independent journalism
By registering, you will also enjoy limited access to Premium articles, exclusive newsletters, commenting, and virtual events with our leading journalists
Already have an account? sign in
Join our new commenting forum
Join thought-provoking conversations, follow other Independent readers and see their replies