Driver in Belgium survives the most deadly of crashes
Video: After watching this footage, it is astonishing to believe the driver managed to survive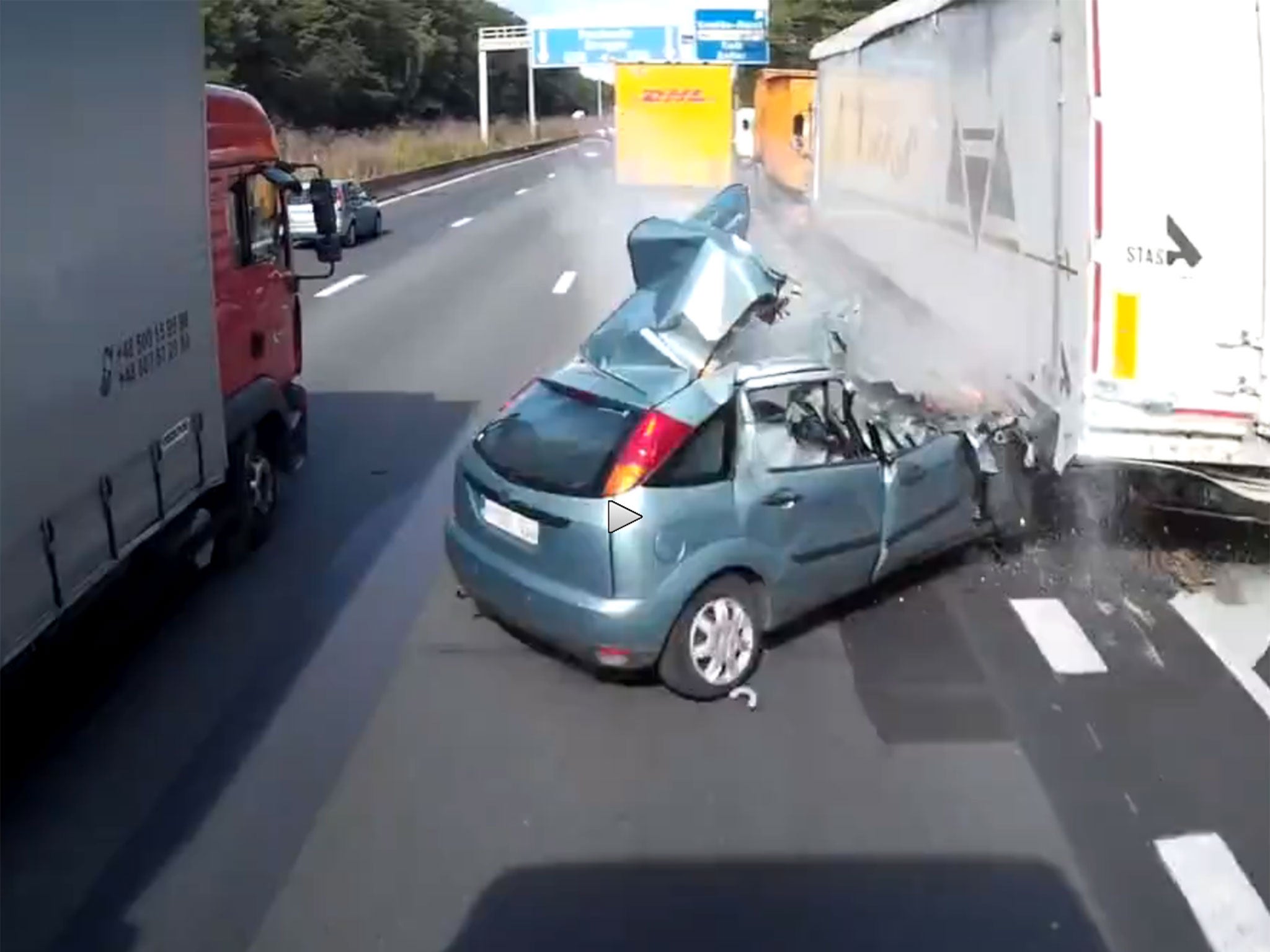 Footage taken by a truck's dashcam has revealed the moment a car cuts across two lanes, collides with a stationary lorry and then is crashed into by the vehicle filming the whole shocking scene.
Yet, amazingly, the driver of the Ford Focus survived the ordeal.
The driver in question, Jasmien Claeys, 25, made a full recovery after falling into a coma with two broken vertebrae and a shattered hand, according to HLN.BE.
HLN.BE said that Claeys - from Kalen, just outside of Ghent, Belgium - had watched the footage "several times" now and was incredibly happy to be alive.
The crash occurred on the E40 motorway near to the town of Aalter in the Flanders region of Belgium.
The video shows Claeys cutting across the motorway to get into the far right lane yet her view is obscured by a DHL truck in the middle. Thus, when she reaches the outside lane, she fails to notice a parked lorry and the right side of her car ploughs into the vehicle and ripping off the roof immediately.
The car is forced sideways into the middle lane and into the path of another lorry which is filming the scene from a dashcam. The truck then crashes into Claey's car, and the rest of the video just shows various objects - a pink container, a blue bag, a shoe and various other car debris - flying across the motorway as the truck driver comes to a halt.
The video was posted to Facebook by Marian Wójcik, the Polish truck driver who filmed the event.
Join our commenting forum
Join thought-provoking conversations, follow other Independent readers and see their replies