Flat-screen TVs and IKEA furniture wash up on North Sea islands after cargo ship loses containers
Islanders help themselves to windfall after mayor admits processing items would be too costly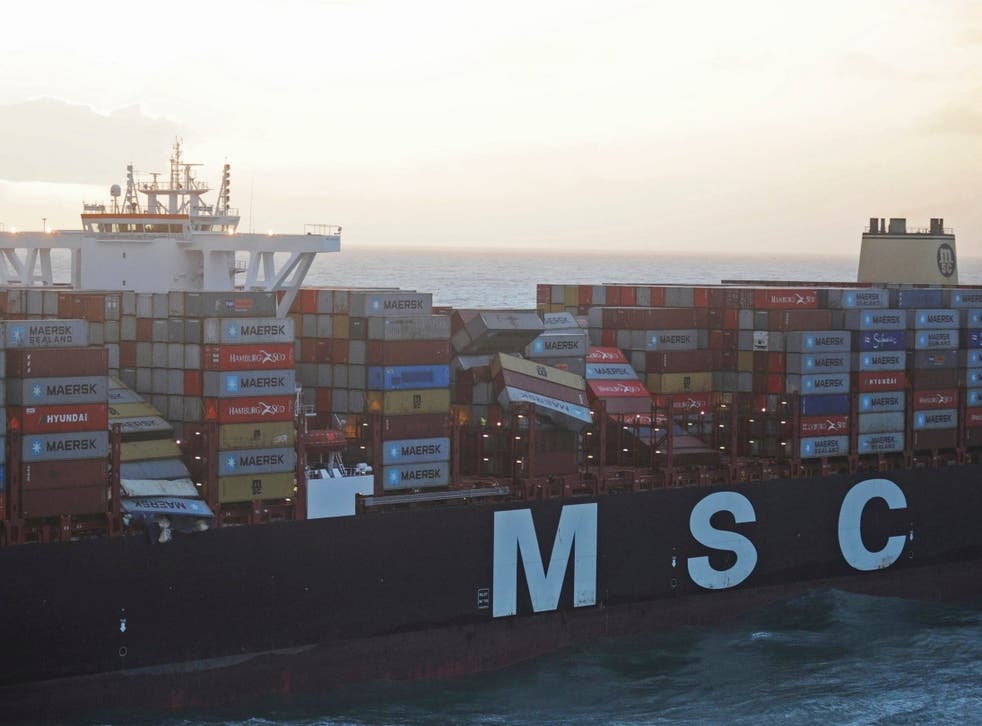 Lightbulbs, flat pack furniture, televisions and clothing were among the treasures that washed up on Dutch islands in the North Sea after a ship lost part of its cargo in heavy seas.
Up to 270 containers fell off the MSC ZOE, one of the world's largest cargo ships, in rough weather near the German island of Borkum, according to the Dutch Coast Guard.
Twenty-one containers washed up on the shores of the Dutch islands of Terschelling and Vlieland while another 10 were floating off the coasts of Ameland and Schiermonnikoog, part of a chain of islands that guard the coast.
Pictures posted on social media show treasure hunters marvelling at the windfall, which also included children's toys, car parts and footwear. It was unclear if the goods were water-damaged.
Such material is considered flotsam and residents of the islands have a centuries-old tradition of collecting it.
The mayor of the island of Vlieland, Tineke Schokker, said that the municipality doesn't mind scavenging.
"It's just really nice of people," she told local news agency ANP. "Processing it would cost more than the stuff is worth, and anyway with the two officers we have it would be impossible to guard, the stuff is littered over the whole beach."
The Dutch Coast Guard has warned ships in the area to beware of floating containers, particularly after it emerged that three holding hazardous materials have not yet been located.
The containers are believed to be holding an organic peroxide in power form, which can be harmful if touched or inhaled.
A spokesman for the ship's operator, MSC, had no immediate comment.
Additional reporting by Reuters
Register for free to continue reading
Registration is a free and easy way to support our truly independent journalism
By registering, you will also enjoy limited access to Premium articles, exclusive newsletters, commenting, and virtual events with our leading journalists
Already have an account? sign in
Register for free to continue reading
Registration is a free and easy way to support our truly independent journalism
By registering, you will also enjoy limited access to Premium articles, exclusive newsletters, commenting, and virtual events with our leading journalists
Already have an account? sign in
Join our new commenting forum
Join thought-provoking conversations, follow other Independent readers and see their replies