Dutch officers care for five children after mother is taken to hospital
The Eindhoven force later thanked social media users for the outpouring of support following the picture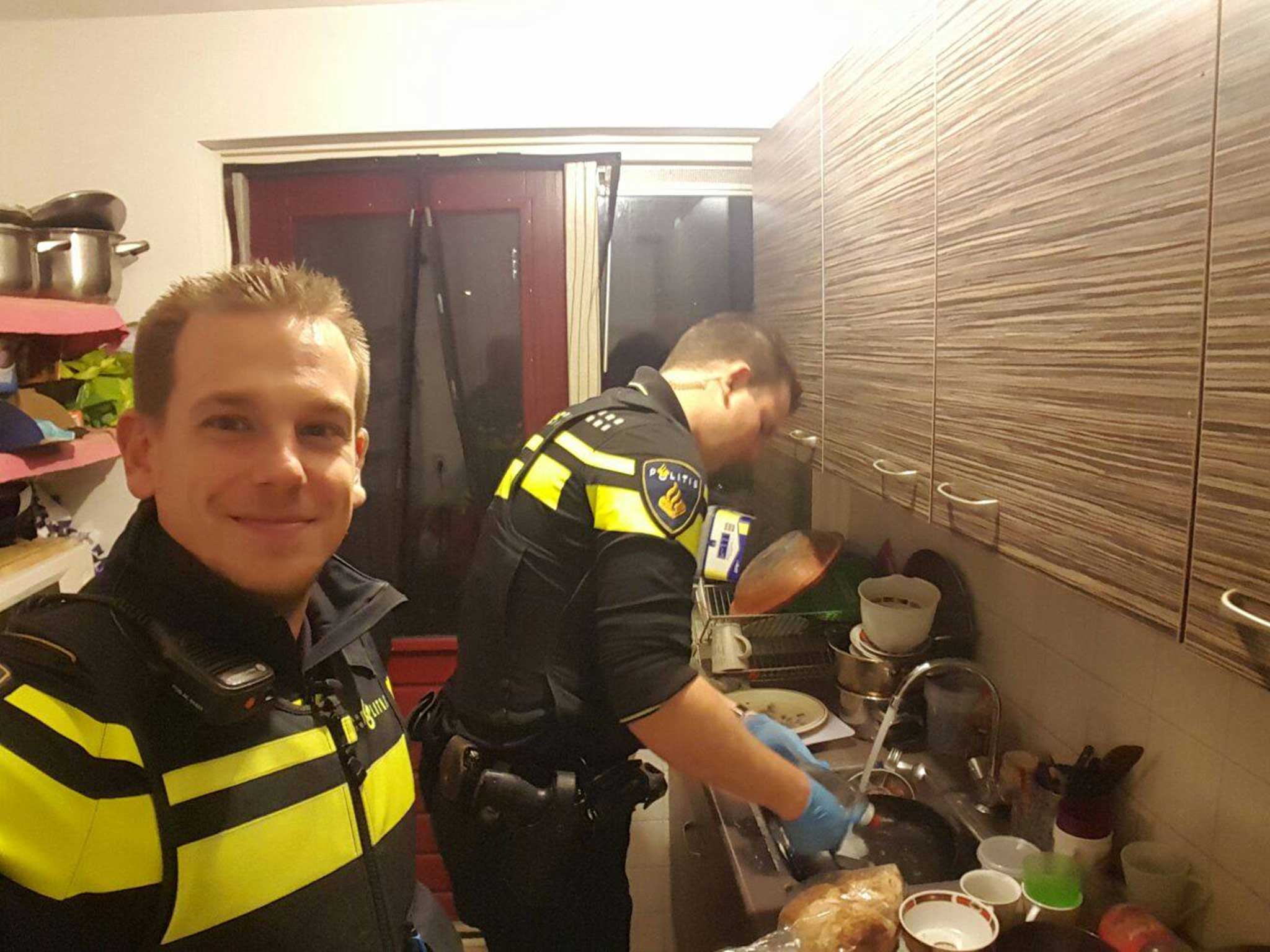 Two Dutch police officers have shown a different side to policing.
The unidentified officers, working in Eindhoven in the Netherlands, responded to a call of a woman who was taken to hospital – but she had no-one who could watch her five children.
Springing into action, the two men managed to make the hungry children some "egg sandwiches" but remembered to give the children fruit as a desert.
On the Facebook post on 13 November, liked by more than 100,000 people and shared thousands of times, a police spokesperson wrote: "Then, of course, they just had to do the dishes."
Subsequently, the pair have been deluged with compliments with people all over the world commending their actions.
The following day – 14 November – the force posted again thanking every one for their support on a "day of mixed feelings" and characterised the incident as a "small gesture with major consequences".
It follows British police officers Stu Ockwell and his colleague PC Richardson who enjoyed "a brew" and "a chat" with a lonely elderly couple in Middleton, Manchester.
"We both know that we did nothing more than any other Police Officer would have done anywhere else in the country if they'd found themselves in that same position," the officers said in a statement after the incident went viral.
Join our commenting forum
Join thought-provoking conversations, follow other Independent readers and see their replies