Dutch pilot 'predicted' Germanwings crash in article about returning to a locked cockpit door weeks before disaster
Jan Cocheret voiced fears about a co-pilot on a flight disabling the security
Heather Saul
Wednesday 01 April 2015 08:20 Comments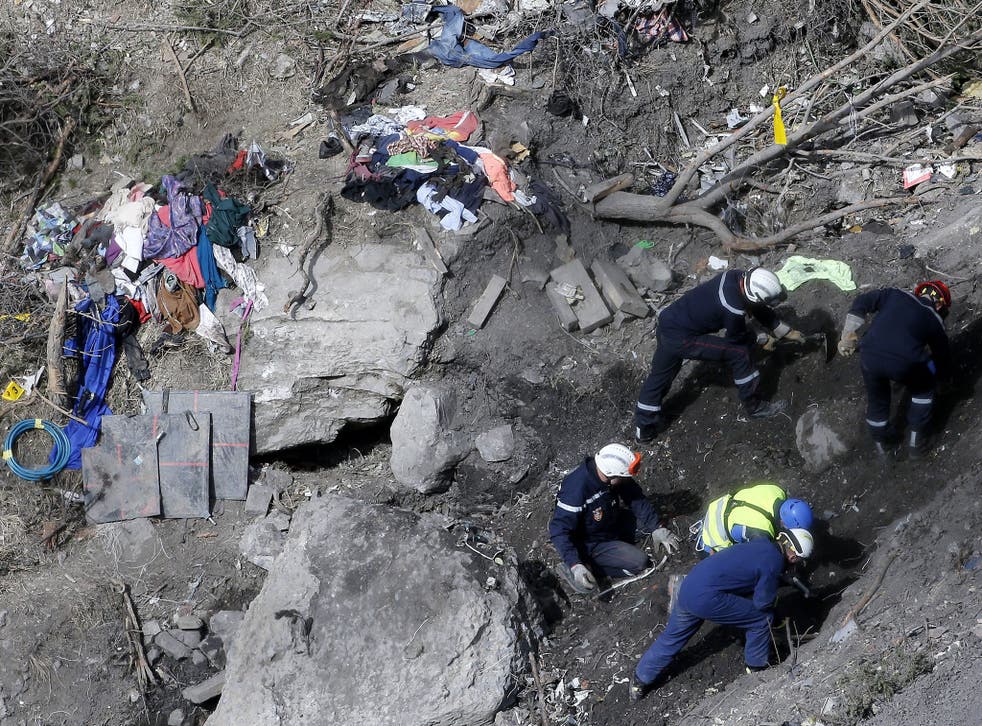 A Dutch pilot wrote an article for a flight magazine voicing fears about returning to a locked cockpit door weeks before a Germanwings flight crashed into the French Alps.
Jan Cocheret, a Boeing 777 pilot for the Emirates airline, expressed concerns about leaving a flight deck to go to the toilet and returning to find his co-pilot had locked him out in a piece for the Dutch flying magazine Piloot en Vliegtuig (Pilot and Plane).
The article was published two months before the Germanwings co-pilot Andreas Lubitz apparently locked his captain out of the Airbus A320's cockpit when he went to the toilet and descended the plane, killing all 150 passengers and crew on board.
He discussed the missing Malaysia Airlines flight MH370 and one theory that one pilot took over when the other left the cockpit.
In pictures: Germanwings Airbus A320 plane crash

Show all 66
He wrote: "I seriously sometimes wonder who's sitting next to me in the cockpit. How can I be sure that I can trust him? Perhaps something terrible has just happened in his life and he's unable to overcome it.
"There indeed does exist a way to get back into the cockpit, but if the person inside disables this option (the security code to get in), one could do nothing but sit with the passengers and wait and see what happens."
Mr Cocheret referenced his piece after the crash, writing on his Facebook page: "Unfortunately, this terrible scenario has become reality."
He said he chose to publish the article in a specialist magazine because he was concerned it was a "sensitive" subject that he did not consider suitable for the general public's consumption.
German prosecutors said Lubitz, 27, was treated for suicidal tendencies several years before obtaining his pilot's licence. He also provided his flight training school with medical documents demonstrating he had suffered a "severe depressive episode" before resuming his training in 2009.
Germanwings said Lubitz had a valid medical certificate at the time of the crash. Investigators searching Lubitz's home found torn-up medical notes showing he should have been on sick-leave on the day of the air disaster. Germanwings confirmed it had not received the sick notes.
Register for free to continue reading
Registration is a free and easy way to support our truly independent journalism
By registering, you will also enjoy limited access to Premium articles, exclusive newsletters, commenting, and virtual events with our leading journalists
Already have an account? sign in
Join our new commenting forum
Join thought-provoking conversations, follow other Independent readers and see their replies