Easyjet flight to London diverted over 'suspicious conversation'
The 151 passengers on board disembarked the plane using emergency slides
Saturday 10 June 2017 22:43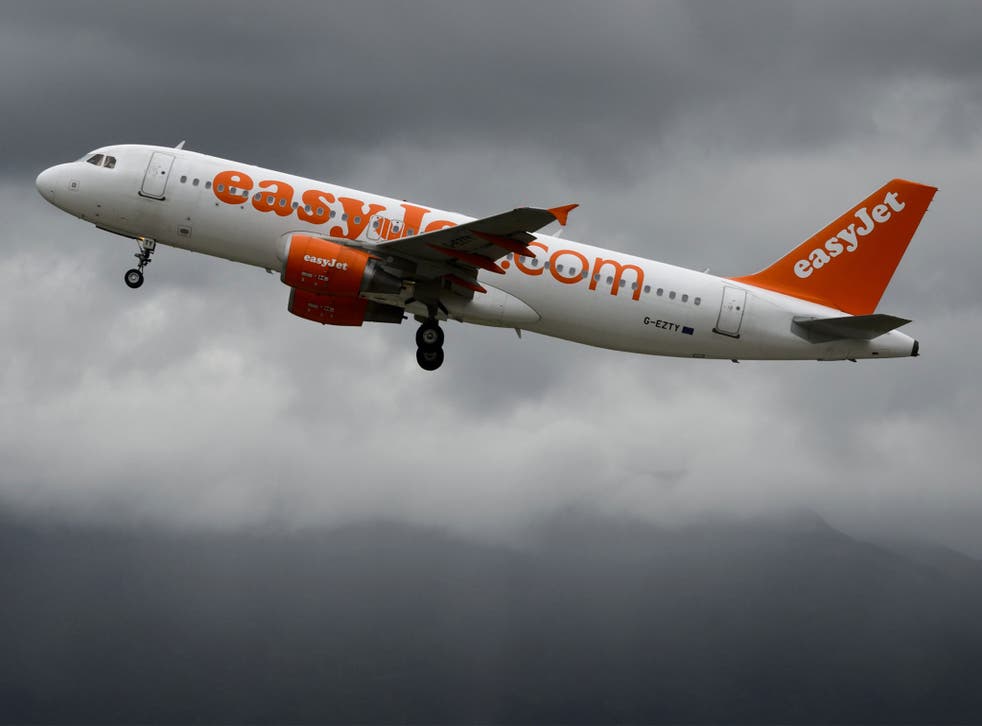 An EasyJet flight to London has made an unscheduled stop in Germany after the pilot became concerned about a suspicious conversation on board.
The plane coming from the Slovenian capital Ljubljana landed at Cologne-Bonn airport at about 6.30pm local time (4.30pm GMT) Saturday.
Airport authorities said in a statement that the 151 passengers on board disembarked the plane using emergency slides and were taken to a transit gate where they were checked by police.
German news agency dpa reports that police also destroyed a piece of baggage that couldn't be assigned to anybody on board.
Take-offs and landings were suspended for three hours, causing 10 flights to be diverted to other airports and delays to over a dozen more.
The flight was bound for Stansted Airport in Essex, around 40 miles from central London, according to Cambridge News.
Register for free to continue reading
Registration is a free and easy way to support our truly independent journalism
By registering, you will also enjoy limited access to Premium articles, exclusive newsletters, commenting, and virtual events with our leading journalists
Already have an account? sign in