Edouard Philippe: Who is France's new Prime Minister?
Conservative appointment could help President Emmanuel Macron win over much needed support from Les Republicains ahead of June's parliamentary vote
Lucy Pasha-Robinson Comments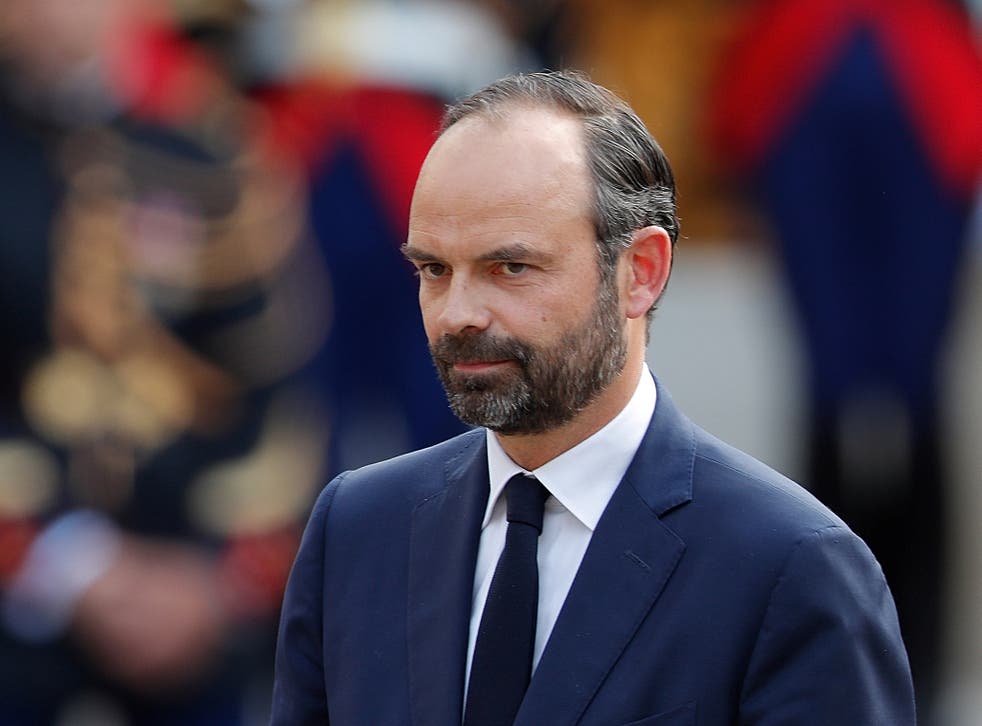 France's newly-appointed President Emmanuel Macron has named Édouard Philippe as Prime Minister, according to a statement from the Élysée Palace.
The Les Republicains (LR) politician and mayor of Le Havre had been tipped as the favourite for the role as Mr Macron attempts to gain support from the right ahead of June's parliamentary elections.
It came as Marine Le Pen, who lost out to Mr Macron in the second round of presidential voting, resumed her role as National Front leader - a role she stepped down from during the election campaign.
France's presidential race represented a seismic shift in the political landscape, with both candidates in the second round coming from outside of the two main left-wing and right-wing parties.
Mr Macron, who became France's youngest leader after the vote, has pledged to shake up the political status quo by disintegrating the traditional left-right divide, a claim that looks to be taking shape in his appointment of the conservative Prime Minister.
So who is Edouard Philippe?
Mr Philippe is the mayor of the Normandy port of Le Havre. A relatively unknown politician, he is also a member of the mainstream-right LR party, whose candidate François Fillon was badly beaten in the first round of voting.
The 46-year-old trained as a lawyer before working as public affairs director for the state nuclear group Areva between 2007 and 2010. He subsequently embarked on a political career, becoming an MP in 2012 and Le Havre's Mayor in 2014.
He was educated at Sciences Po - the prestigious Parisian university also attended by Mr Macron - where he briefly joined the left-wing socialist party, before progressively moving further to the right. He later attended École nationale d'administration - also attended by Mr Macron - cementing his place among the upper echelons of France's political elite.
French Presidential Election

Show all 20
Mr Philippe is a longtime supporter and ally of Alain Juppé, and worked on his bid for the LR presidential nomination.
While Mr Macron has been successful in winning over many of Mr Juppé's supporters, he has struggled to garner the support of his closest allies - something Mr Philippe's appointment could help facilitate. Mr Macron will be hoping to gain as much support from the moderate LR base in order to gain a majority in June's legislative elections, which will determine how strong a leader he will be able to be.
It is the first time in modern French political history that a president has appointed a prime minister from outside his camp without being forced to by a defeat in parliamentary elections.
Despite both Mr Macron and Mr Philippe attesting to their compatibility, the Prime Minister's views are undoubtedly more conservative than Mr Macron's. He has abstained 10 times on votes relating to equal marriage rights for gay couples.
However, Mr Philippe's appointment is in keeping with Mr Macron's vision to rejuvenate France's political traditions. At just seven years his senior, Mr Philippe will be a young Prime Minister, while having the necessary experience to make him a viable appointment.
Mr Philippe is also known to be a keen amateur boxer and is a published author of two political fiction novels. He has been married to his wife Edith Chabre for 12 years and the couple have three children.
Register for free to continue reading
Registration is a free and easy way to support our truly independent journalism
By registering, you will also enjoy limited access to Premium articles, exclusive newsletters, commenting, and virtual events with our leading journalists
Already have an account? sign in
Join our new commenting forum
Join thought-provoking conversations, follow other Independent readers and see their replies