Amanda Knox murder conviction: US student could be extradited to Italy and jailed if verdict is upheld
Knox and her ex-boyfriend Raffaele Sollecito may be definitively condemned for the crime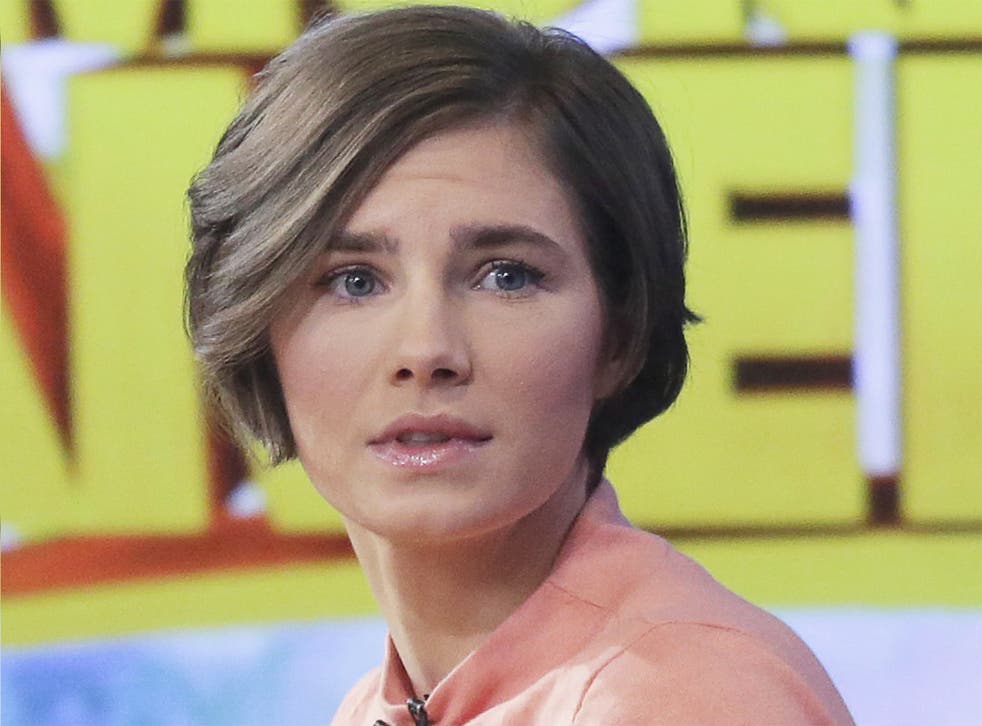 More than eight years after Meredith Kercher was murdered, Amanda Knox and her ex-boyfriend Raffaele Sollecito may be definitively condemned for the crime by the Italian Supreme Court on Wednesday.
If his conviction is upheld, Sollecito, 30, who is in Italy, with his passport confiscated, could be in prison by the weekend. Knox, 27, who returned to her hometown of Seattle in the US, after being freed on her first appeal in October 2011, would be less accessible.
But legal experts note that a clearly defined treaty is in place in which a dozen or more criminals are extradited between the two countries every year. And they say that Rome would have 30 years in which to drag Knox back to an Italian jail.
In pictures: The trial of Amanda Knox and Raffaele Sollecito

Show all 14
Markus Wieget, a Milan-based criminal lawyer specialising in extradition cases, said, that in theory, the 1984 US-Italian agreement should enable her extradition. "There have been cases where Italy has not asked for extradition – for example CIA operatives involved in extraordinary rendition cases from Italy, possibly on security or diplomatic grounds. But Knox would be an ordinary criminal. It would be hard for the US to justify blocking her return," he said.
Mr Wieget said the 30-year cut-off for an extradition bid would provide the Italian government plenty of time to prepare the ground work, and mull over the diplomatic considerations. Ultimately, the last word on her extradition would come from the incumbent US Secretary of State.
Renzo Orlandi, a leading Italian criminal law expert, noted on the other hand, that the US "rarely allows the extradition of its citizens to countries it considers less mindful of civil liberties".
If the Italian justice ministry agreed to prosecutors' calls to bring Knox back to Italy, it could ask Interpol to issue an international arrest warrant. This would mean she could be seized were another country minded to act on the request, so travelling outside the US would be perilous for her.
Knox's US lawyers might argue that the double jeopardy law should prevent her extradition. But the Italian courts could argue she has not been tried twice for the same crime, but simply enjoyed the chance of several appeal hearings. Knox recently announced that she intends to marry – and a mother with a young child would be harder to extradite.
The US might also decide her rights have been violated by the Italian justice system. "But it would be extremely embarrassing to condemn the legal system of an important ally," said Mr Wieget. He added that in the event of guilty verdicts today, there may not be any major developments immediately. "But I would expect that within two years Italy would have made a formal request for her extradition," he said.
In considering the fate of Knox and Sollecito, the Supreme Court of Cassation in Rome could send them back for another appeal trial.
Register for free to continue reading
Registration is a free and easy way to support our truly independent journalism
By registering, you will also enjoy limited access to Premium articles, exclusive newsletters, commenting, and virtual events with our leading journalists
Already have an account? sign in
Register for free to continue reading
Registration is a free and easy way to support our truly independent journalism
By registering, you will also enjoy limited access to Premium articles, exclusive newsletters, commenting, and virtual events with our leading journalists
Already have an account? sign in
Join our new commenting forum
Join thought-provoking conversations, follow other Independent readers and see their replies