Eight suspects linked to Brussels and Paris attacks 'still on the loose'
Two separate sources have cited the suspects as having had links with Abdelhamid Abaaoud, the ringleader of the Paris attacks
Chloe Farand
Monday 28 March 2016 11:30 Comments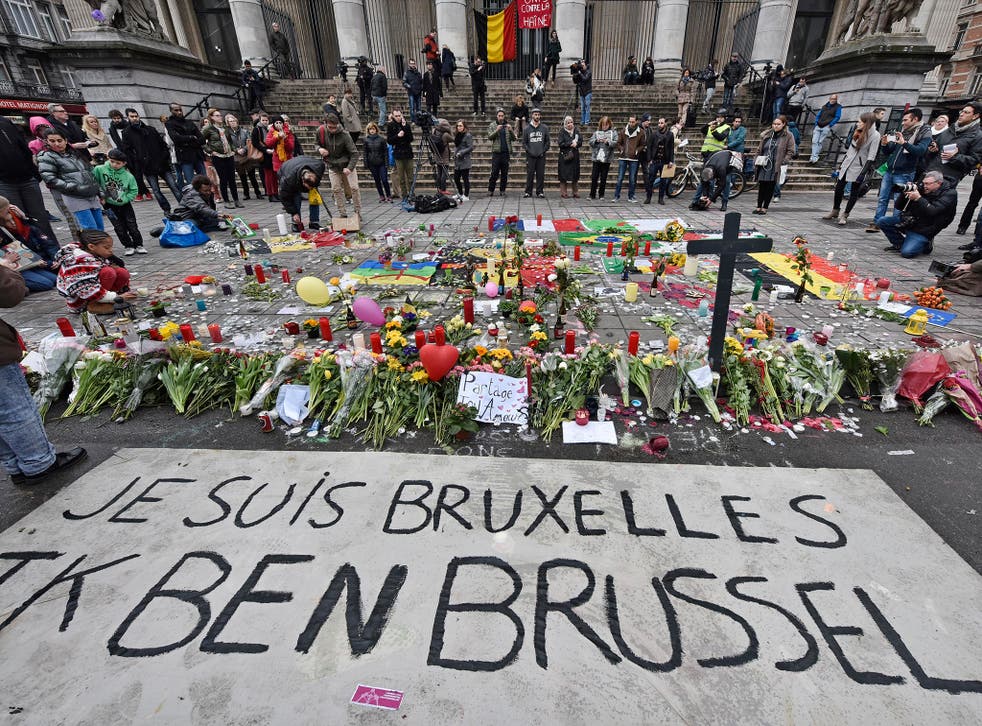 At least eight suspects believed to have links to the Isis attacks on Paris and Brussels are reportedly being hunted by European security agencies.
An 11-page bulletin circulated among European law enforcement agencies and leaked to CNN says the men are likely to be in either Europe or Syria.
All but one of them is believed to have links to either Abdelhamid Abaaoud, the ringleader of the Paris attacks, or Salah Abdeslam, the prime surviving suspect apprehended by anti-terror police during a raid in Molenbeek on 18 March.
On Sunday, the German newspaper Die Welt am Sontagg cited security sources also claiming eight suspects were being hunted. Most of them are thought to be either French or Belgian citizens.
The security documents suggest three suspects were residents or spent some time in the Netherlands, Germany and Sweden.
CNN says it has been given the identities of two of the eight men - Naim al Hamed and Yoni Patric Mayne - from the documents, which were circulated on 23 March.
Hamed, as he is known on his identity papers, is wanted in connection with the Brussels attacks. The Syrian national is suspected to have travelled to Europe with a man known as Monir Ahmed Alaaj in September.
Brussels attacks: tributes are paid to the victims

Show all 27
The man known as "Alaaj" was arrested with Salah Abdeslam in Molenbeek after their hiding place in the Forest district of Brussels was discovered by police.
Yoni Patric Mayne, a Belgian-Malian who used to work in a video shop in Brussels, is thought to have links with Belgian-born Abaaoud.
Intelligence agencies believe the two men travelled together to Syria in 2014.
The revelations come as Belgian police released CCTV footage of the third attacker at Zaventem airport, who fled the scene when his bomb did not explode.
Authorities have issued the video in the hope of identifying the man, who was light-coloured clothing and a black hat.
He was pushing a trolley carrying the suitcase containing what police said was the largest bomb of the three but which failed to detonate.
His two accomplices died when their devices detonated in the airport terminal shortly after 8am local time, killing 11 people and wounding 100 more.
Soon after, another suicide bomber detonated at the Maalbeek metro station in the centre of the city killing another 20 people.
On Monday, Belgian authorities announced a further four people had died in hospital following the attacks, taking the total number killed to 35.
The death toll does not include the three attackers.
Five men have been arrested following the attacks on 22 March.
Belgium's Health Minister Maggie de Block tweeted on Monday: "Four patients deceased in hospital. Medical teams did all possible. Total victims: 35. Courage to all the families."
Register for free to continue reading
Registration is a free and easy way to support our truly independent journalism
By registering, you will also enjoy limited access to Premium articles, exclusive newsletters, commenting, and virtual events with our leading journalists
Already have an account? sign in
Join our new commenting forum
Join thought-provoking conversations, follow other Independent readers and see their replies