Elena Berkova: Former porn star running against Putin wants death penalty for sexual harassers
Celebrity said she was 'fed up with Weinsteins'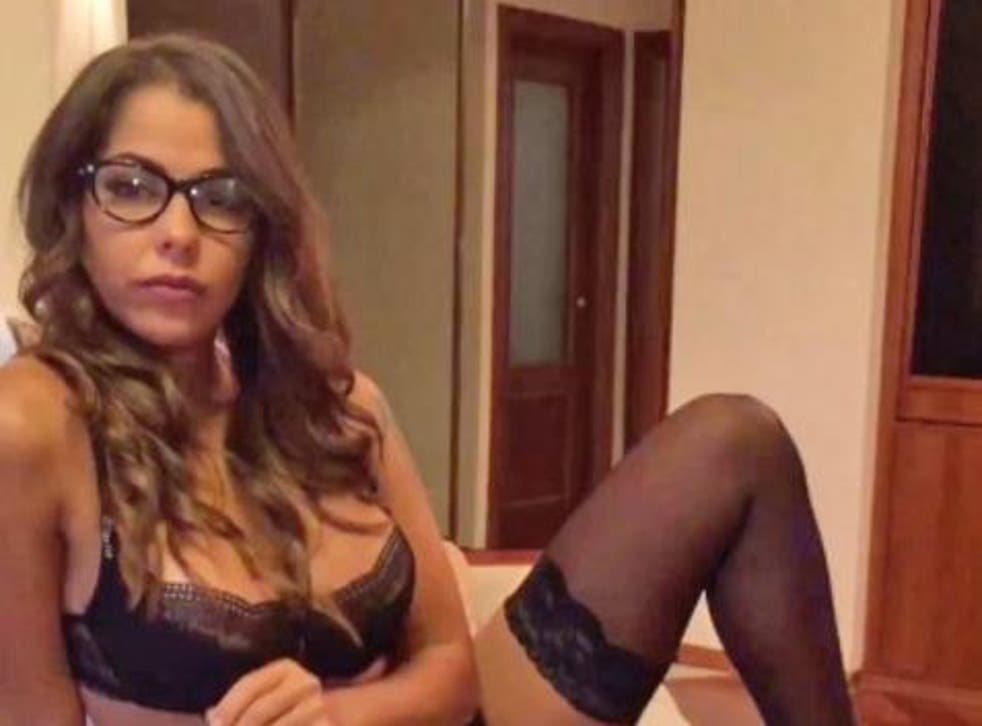 A former adult film star running for the Russian presidency has pledged to introduce the death penalty for sexual harassers.
Elena Berkova of Murmansk, now the fourth female candidate for the 2018 election, said in an Instagram video that she was "fed up with Weinsteins", referring to disgraced Hollywood executive Harvey Weinstein who faces dozens of allegations of sexual abuse and harassment.
"The death penalty for harassment. We've got the Weinsteins, too," she told her 647,000 followers, wearing black glasses and lingerie.
In Ms Berkova's manifesto, she vowed to introduce sex education in schools, make it impossible to get divorced and criminalise women who wear long skirts.
"Some of them [other candidates] are from show business, I ran for mayor of Sochi and have taken part in politics, so I decided to run for the president of Russia," the reality television star said.
"I plan to make divorce almost impossible for men, as these days women bear almost all the responsibility for children.
World news in pictures

Show all 50
"I plan to introduce sexual and legal education in schools. And to introduce a mandatory sex exam.
"Often our youth still do not know about sexual legal norms, hygiene, not to mention pleasure."
Ms Berkova, who announced that she would run for Mayor of Sochi in 2009 but did not register as a candidate, is 32 years old and candidates must be at least 35 to run for President.
She rose to fame via adult films until 2004, and then starred in a reality television show called Dom-2 in 2009. Two years later, she was handed a three-year suspended prison sentence for drug-related offences.
A recent poll from VCIOM found that 54 per cent of Russians believe a candidate's gender does not matter, as reported by Russia Beyond.
Vladimir Putin presented with a puppy on his birthday
In the quest for the highest office she joins Russian television host and model Anfisa Chekhova, who also announced her candidacy on Instagram, and a journalist with close ties to the Kremlin, Ksenia Sobchak, is also in the race as a so-called liberal alternative to the police state. Another woman candidate is journalist and independent candidate Yekaterina Gordon, who said she would fight for women and children's rights.
It is not yet known if the women will run against Vladimir Putin. Earlier this month, he said: "Not only have I not decided yet who I will stand against, I have not decided whether I will run at all."
If he does run, it is widely expected he would win by a significant margin.
Russia has never had a woman president. Irina Khakamada came closest in 2004 with almost 4 per cent of votes
Join our new commenting forum
Join thought-provoking conversations, follow other Independent readers and see their replies