Homophobia and 'Soviet hangover' driving HIV infections in Eastern Europe and Central Asia, says David Furnish
While infection rates are falling globally, they're rising in Central Asia and Eastern Europe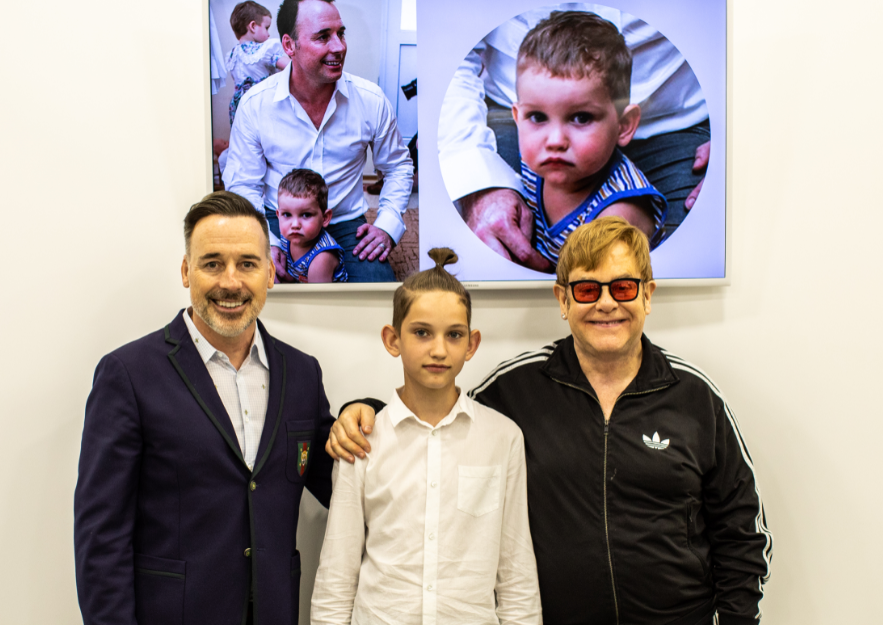 Homophobia and a "Soviet hangover" are driving HIV infections in parts of Eastern Europe and Central Asia, according to David Furnish, AIDS campaigner and Sir Elton John's husband.
While the rate of new HIV infections is decreasing globally – falling 40 per cent since its peak in 1997 - certain areas of the world are witnessing increasing rates.
The highest rate of new infections is in Eastern Europe and Central Asia – ahead of the Middle East and the Caribbean. Between 2010 and 2018, the region saw a 29 per cent annual increase in new HIV infections.
Deaths from AIDs have increased by roughly 300 per cent in the last 20 years in Eastern Europe and Central Asia, and it is often within already marginalised communities that HIV rates can snowball.
Having recently visited Armenia with Sir Elton, ahead of the launch of the Foundation's new programme in the region, RADIAN – in which they have partnered with pharmaceutical company Gilead – Furnish said they saw firsthand how prejudice was allowing HIV and AIDs rates to continue to rise.
Despite a widespread "sense of optimism and growth and amazing energy, some of the things from Soviet occupation – like homophobia – are hanging around in a major way," Furnish tells The Independent.
Independent campaign with the Elton John AIDS Foundation
Show all 10
"And those are the sorts of things that drive HIV infections. The people that we met on the ground have been bullied and beaten up."
When groups such as LGBT+ individuals – with trans people facing specific prejudices – or intravenous drug users already feel stigmatised and excluded by society, they are less likely to get tested, and less likely to have access to healthcare, and are therefore unable to get treatment, Furnish explains.
Medical advances in recent years have meant that HIV viral loads can be sufficiently suppressed so that if someone knows their positive status and is treated for it, they cannot pass the virus on.
And Furnish links the homophobia in former Soviet countries to the situation in Russia today, where state policies have allowed space for an increase in anti-gay attacks – an issue Sir Elton has been vocal about.
"The homophobia that hangs around in Russia," Furnish says, is "fuelled by policies that are making the situation much, much worse. It's given homophobes permission to feel more aggressive and empowered.
"Anywhere in the world where we see LGBT people being marginalised, where their rights are being taken away or oppressed, when you stigmatise LGBT people, you invariable see an increase in infections… but you also see general rates increase."
This is all the more frustrating, he explains, as HIV has become a completely treatable condition.
Former Wales rugby captain Gareth Thomas reveals he has HIV
"When I started this journey with Elton 26 years ago, we had nothing in our arsenal but palliative care, but now we have all the medical tools at our finger tips to treat it… and when you see the rates increasing, it's just like, 'why is this happening at all?'"
But Furnish also sees reason for hope. Twenty years ago, when he and Sir Elton first visited Kiev, the HIV/AIDs situation there was "frightening." He vividly recalls visiting an orphanage of HIV-positive children, which the Foundation was supporting.
"That orphanage is now closed. And those children are now adults, living full lives, they're on medication, they're not cut off from society," he says.
What they learned in Ukraine – the importance of working with local groups on the ground to empower the HIV-positive community – they now hope to replicate across the region with RADIAN.
"Human spirit is an amazing thing – when you put your arms around someone who feels marginalised, and make them feel supported, and part of a bigger community, it flips something. And they become empowered. They then want to help other people."
Join our commenting forum
Join thought-provoking conversations, follow other Independent readers and see their replies