Emmanuel Macron names gender-balanced cabinet from across political spectrum
The government includes 18 ministers, half of them women
Sylvie Corbet
Paris
Wednesday 17 May 2017 16:07 Comments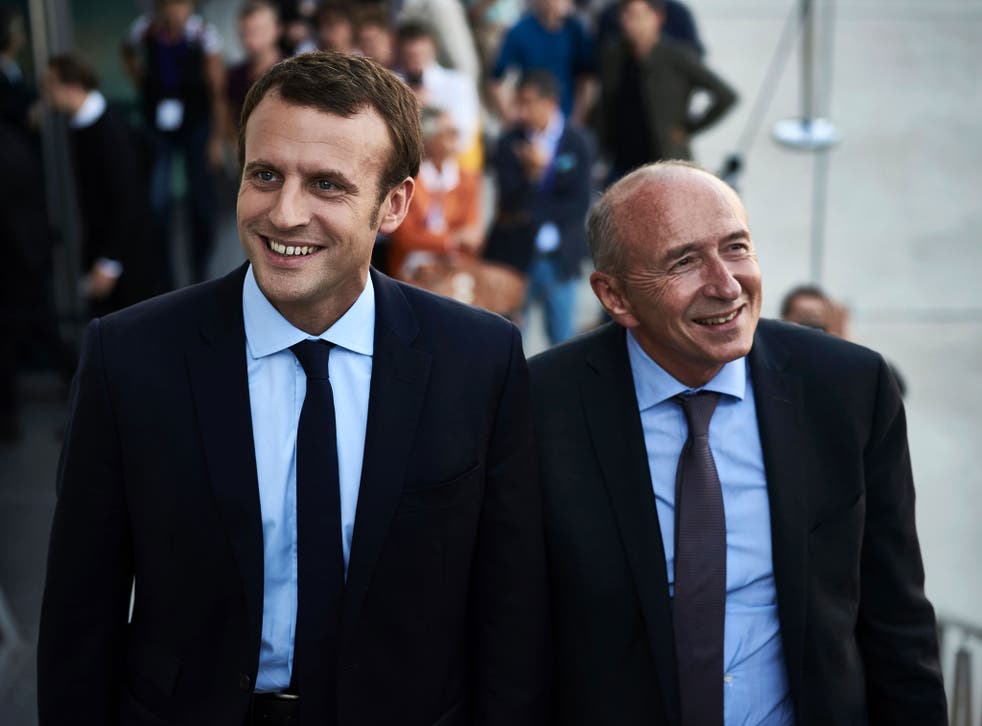 French President Emmanuel Macron has named a mix of prominent and unknown figures from the left and the right to make up the government tasked with pushing through his plans to reduce labour protections, tighten European unity and boost military spending.
The most senior Cabinet job — the post of interior minister — went to Gerard Collomb, 69, the Socialist mayor of Lyon who played a key role in Mr Macron's presidential bid. The Interior Ministry is responsible for securing France amid a high threat of extremist violence.
Jean-Yves Le Drian, 69, who led France's military operations abroad as former President Francois Hollande's defence minister, will stay on in Mr Macron's government as foreign minister. Le Drian, also a Socialist, has been largely popular and brings deep experience that could prove valuable to the untested 39-year-old president.
The armed forces will now be led by Sylvie Goulard, 59, the most senior woman in the government. Goulard is a European Parliament member and strongly pro-European centrist politician who will champion Macron's push for joint European military operations.
The crucial Economy Ministry will be run by prominent conservative Bruno Le Maire, 48, an important gesture to the right-wing Republicans party ahead of parliamentary elections next month.
The government includes 18 ministers, half of them women and half men. Center-right Prime Minister Edouard Philippe, whom Mr Macron tapped named Monday, is to lead the government at least until the elections.
Other positions were filled by ministers from civil society. Nicolas Hulot, the well-known host of a television show focusing on nature and the environment, was named minister for environment transition.
Four junior ministers also were named Wednesday, making the total number of Cabinet posts smaller by one-third than under Mr Hollande.
The announcement initially planned for Tuesday was pushed back a day while authorities dug more deeply into candidates' tax records and financial assets for signs of potential conflicts of interest.
Mr Macron has pledged to fight corruption after tax evasion and other scandals hit the previous government.
Later Wednesday, Mr Macron will host European Council President Donald Tusk at the Elysee Palace for a private dinner. It's a sign of the new French president's determination to shore up European unity. The two are expected to discuss security and migration, according to Mr Macron's office.
Mr Macron wants European militaries to join efforts and for eurozone countries to share a budget and tax rules.
He has also promised a tough line on Britain as it negotiates its departure from the EU, to deter others from trying to leave after debt and migration crises that have eroded public support for the bloc.
Mr Macron is expected to visit French troops in Africa later this week. He has already met with German Chancellor Angela Merkel — his main European partner — U.N. Secretary-General Antonio Guterres, and International Olympic Committee members.
Associated Press
Register for free to continue reading
Registration is a free and easy way to support our truly independent journalism
By registering, you will also enjoy limited access to Premium articles, exclusive newsletters, commenting, and virtual events with our leading journalists
Already have an account? sign in
Join our new commenting forum
Join thought-provoking conversations, follow other Independent readers and see their replies