French leader Emmanuel Macron accused of spreading 'fake news' about Muslim girls
The French leader has come under fire after writing a letter to the Financial Times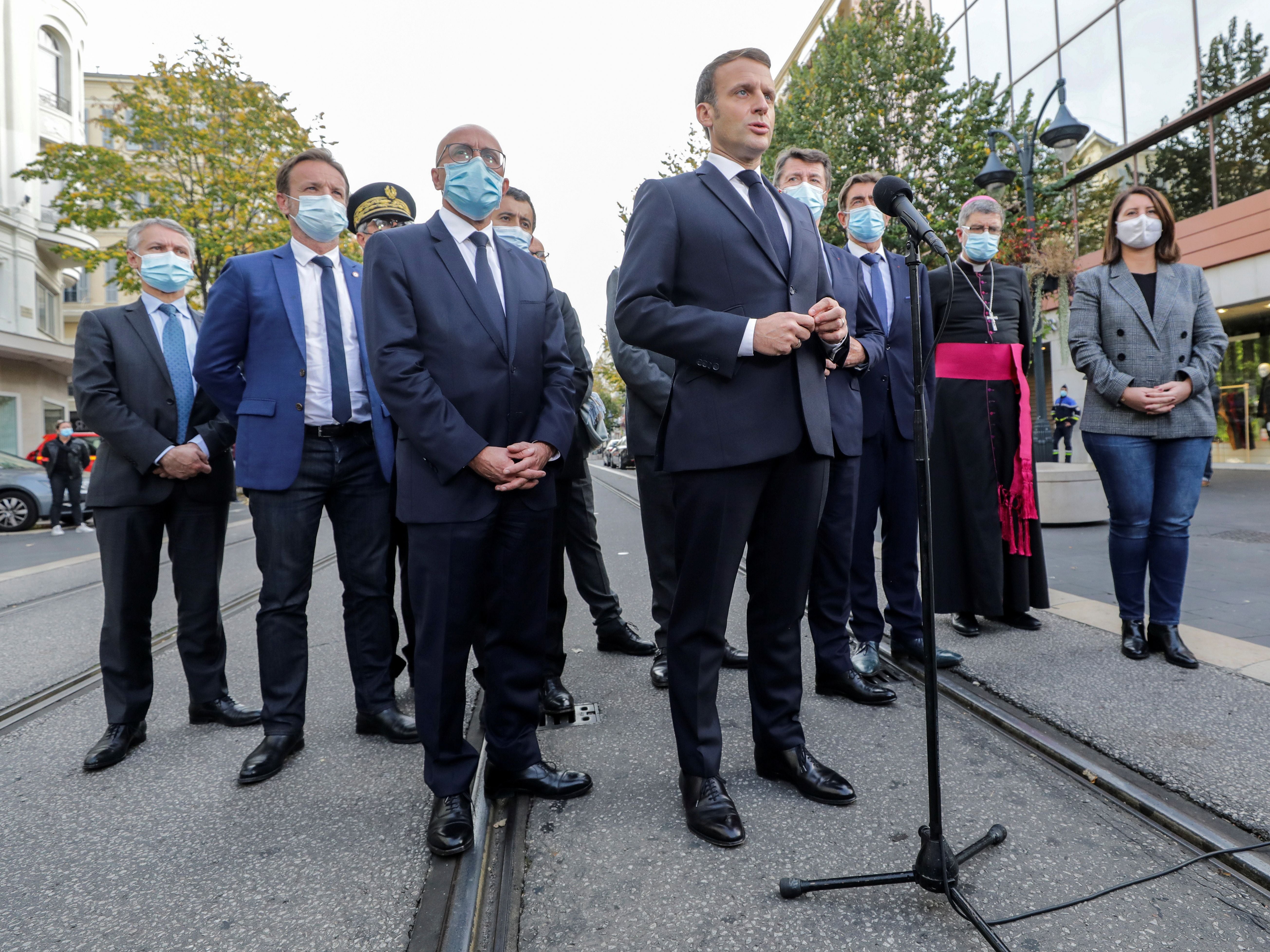 French president Emmanuel Macron has been accused of spreading "fake news" after claiming that Muslim girls as young as three are being forced into full-face veils while being "raised in hatred of France's values".
The French head of state painted a picture of lawless suburbs in which abused infants are kept away from children of the opposite sex.
He also claimed that there were "hundreds of radicalised individuals" who could strike with a knife at any moment.  
"Visit the districts where small girls aged three or four are wearing a full veil," Mr Macron wrote in a letter to the Financial Times (FT).
He says all have been "separated from boys, and, from a very young age, separated from the rest of society, raised in hatred of France's values".
In fact, the full veil has been banned in France since 2011, following controversial legislation dubbed "the burka ban".  
There is no recorded incident or picture of young children wearing the burka in France, let alone a prosecution.
Instead, Mr Macron was once again accused of Islamophobia in the wake of a series of Islamist terrorist attacks carried out by foreign-born knifemen.
Mr Macron further wrote in the FT: "Speak to government prefects who are confronted on the ground with hundreds of radicalised individuals, who we fear may, at any moment, take a knife and kill people.  
"This is what France is fighting against — designs of hatred and death that threaten its children — never against Islam."
The FT published Mr Macron's letter after he complained about an opinion piece written by a female Muslim journalist accusing him of spreading hatred against Muslims.
The original article has been "removed for review after readers pointed out factual inaccuracies," according to the FT.
Mr Macron supports this move in his letter writing: "I will not allow anybody to claim that France, or its government, is fostering racism against Muslims."
But opponents  were unconvinced by his latest comments. 
Nadia Henni-Moulai, a prominent French writer, said: "Mr Macron is using a British outlet to spread fake news about Muslims in France.  
"In an already extremely volatile context, this is highly inappropriate for a head of state."
And Marwan Muhammad, a human rights activist who fact-checks claims about Muslims in France, said: "The president's claim is not substantiated by any evidence whatsoever."
France has a Muslim community of some five million – the largest in western Europe, and many with roots in former colonies such as Algeria.  
Many have complained of increased racism and Islamophobia being aimed against them by politicians including Mr Macron.
He has announced measures aimed at fighting "Islamist separatism" and these include stricter government control of schools and other institutions serving Muslims.  
During a speech in October, he said Islam was "in crisis" globally, and he has also pledged that France will continue to publish Charlie Hebdo cartoons mocking the Prophet Muhammed.
This has led to demonstrations across the Arab and Muslim world, with thousands calling for a boycott of French products.
Join our commenting forum
Join thought-provoking conversations, follow other Independent readers and see their replies