Emmanuel Macron leads Marine Le Pen by at least 20 points in every French election poll since end of first round
Former socialist minister expected to win in landslide after second round of voting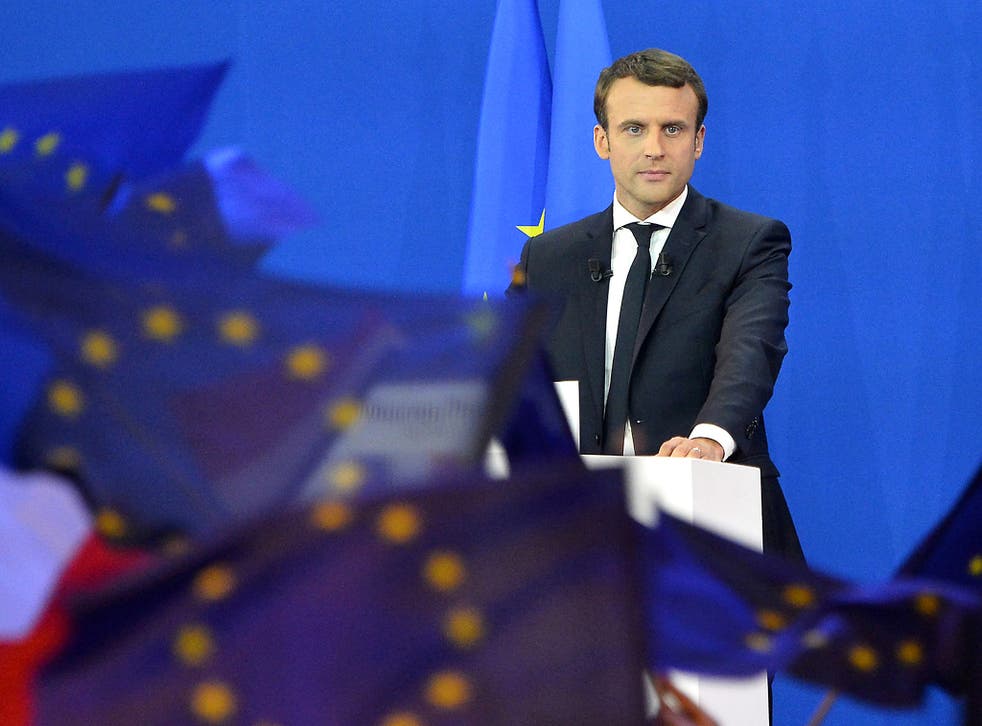 Emmanuel Macron is at least 20 points ahead of Marine Le Pen in every poll on the French presidential election taken since the first round of voting.
Mr Macron, a former minister who set up his own party to run for president, came top on Sunday, with 23.8 per cent of the ballots cast.
Ms Le Pen, the former Front National (FN) leader, joined the 38-year-old in the presidential run-off after coming second with 21.5 per cent of the vote.
But every survey suggests Mr Macron will claim a landslide victory when French voters go back to the booth on 7 May.
Polling conducted by Elabe and Harris both give the centrist candidate a 38-point lead, while Ipsos calculated a cushion of 24 points.
OpinionWay put Ms Le Pen 22 points behind, while Ifop conducted two rounds of polling, putting her 20 and 21 points back respectively.
Leading politics experts believe Mr Macron will "blow Marine Le Pen out of the water" following his successful 'En Marche!' campaign.
Dr Rainbow Murray, a French politics expert from Queen Mary University, told The Independent it would take a scandal of "significant proportion" to ruin his chances.
Emmanuel Macron pays tribute to wife Brigitte during speech after entering round two
"The presidency is Macron's for the taking. Le Pen is too divisive and she does not have the majority of the electorate that she would need," she said.
"An unprecedented scandal is the only scenario, as I see it, that could halt Macron's chances, even another terrorist attack I think wouldn't change the outcome."
Dr Joseph Downing, French politics expert and fellow at France's National Centre for Scientific Research, said a Macron presidency looked a "safe bet".
"I think he is going to do a good enough job of reaching out to voters of other parties so I don't think it will be tight in the second round at all," he told The Independent.
Le Pen's legacy: bitter battle for future of the French far right

Show all 3
"I think he will take between 65 and 75 of the final vote, which is good, but at the same time the National Front have only got into the second round twice in living memory.
"It is historic and unprecedented that two people in the second round do not represent established parties, the fact that Macron can do well really does show the fragility of the system."
Join our new commenting forum
Join thought-provoking conversations, follow other Independent readers and see their replies