Emmanuel Macron's wife Brigitte's role as French First Lady to be enshrined in law
Sixty-four-year-old will head up office with its own budget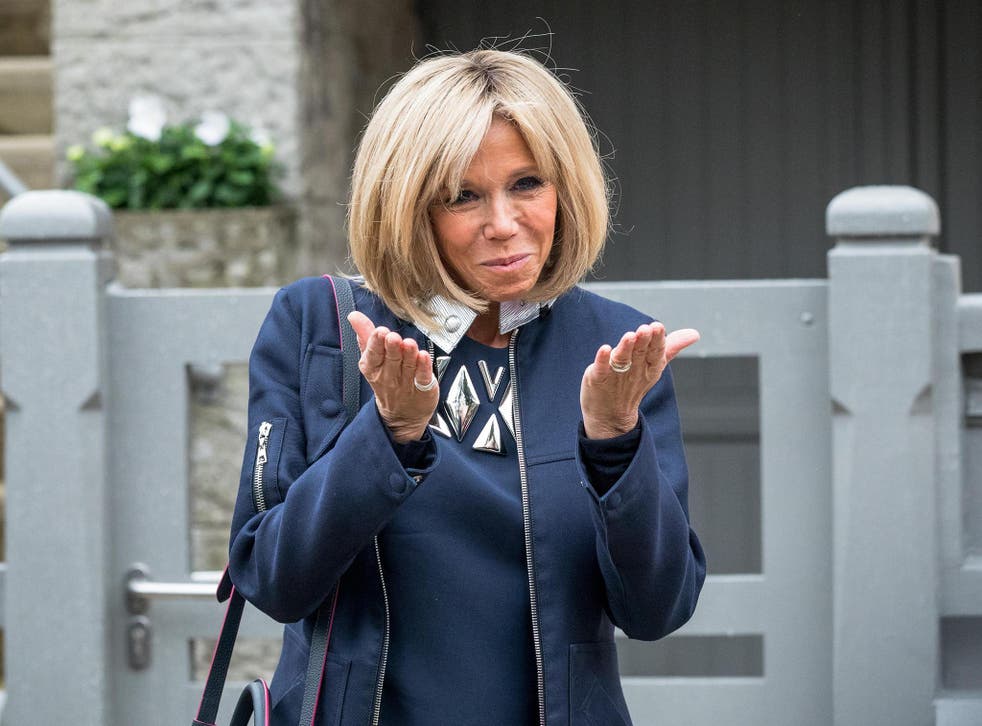 Emmanuel Macron's wife will break with tradition and take on an official role as First Lady in France's government.
Although Brigitte Macron will not be paid for her job in the incoming administration, the 64-year-old will have a formal position and head up an office with its own budget, in contrast with her predecessors.
"When you're elected president of the Republic, you live with someone, you give your days and nights, you give your public life and your private life," Mr Macron told French broadcaster TF1.
"So the person who lives with you must have a role and be recognised in that role."
Macron: If I was 20 years older than my wife, no one would have questioned my relationship
The President-elect said the rules would be finalised in the coming weeks.
There is an age gap of 24 years between the pair, the same as that between Donald and Melania Trump.
The couple have publicly described how their romance started when he was a student at the high school where she was teaching in Amiens in northern France.
Mr Macron has claimed that misogyny and homophobia were to blame for assumptions that he could not be in love with his wife.
Speaking to Le Parisien on newspaper Tuesday Emmanuel Macron addressed speculations about his sexuality and what he described as "parallel lives" people had attached to him.
"If I had been 20 years older than my wife, nobody would have thought for a single second that I couldn't be [an intimate partner]," he said.
"It's because she is 20 years older than me that lots of people say, 'This [relationship] can't be tenable, it can't be possible.'"
Ms Macron has been credited with influencing her husband's views on women in politics. A self-proclaimed "convert to feminism", Mr Macron has vowed to defend equal pay and maternity leave. He has also vowed that half of the candidates running for his En Marche! party in the National Assembly elections in June will be women.
World news in pictures

Show all 50
As a former teacher, Ms Macron's main interests are expected to lie in education and working for disadvantaged children.
Former French President Nicolas Sarkozy's wife Carla Bruni-Sarkozy had a team of eight advisers, costing taxpayers a total of €437,376 (£367,781) a year.
Valérie Trierweiler, the former partner of President Hollande, had a staff of five, at an annual cost of €236,904 (£199,400).
Join our new commenting forum
Join thought-provoking conversations, follow other Independent readers and see their replies