Enormous 20-stone catfish caught with fishing rod in Italy after 40-minute boat battle
The wels catfish, which was set free, could be one of the largest ever caught
Lizzie Dearden
Wednesday 25 February 2015 17:30 Comments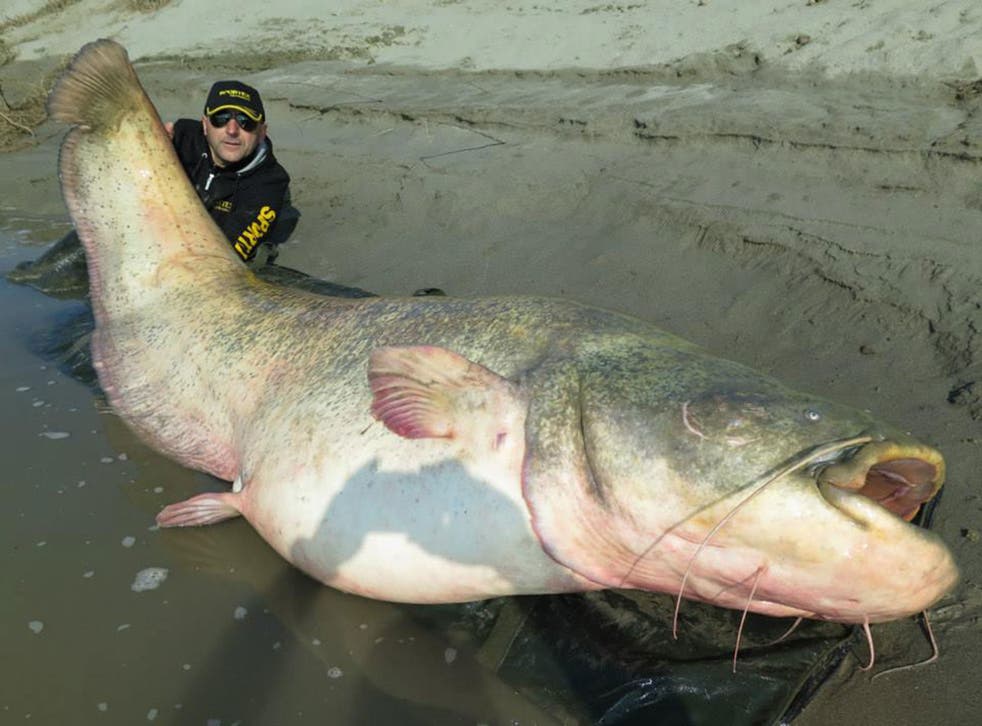 An enormous catfish weighing 20 stone has been caught in Italy using only a fishing rod.
Rod manufacturer Sportex Italia, which sponsors Mr Ferrari, claimed that the 2.67m wels catfish was a world record size to be caught with its Torpedo spinning rod.
It was found in the Po Delta, which is known for having the perfect living conditions for giant wels to flourish.
According to a British wels catfish website, they have hundreds "velcro-like teeth" used to hold prey before passing food to "crushing pads" at the back of the throat.
It records the UK record dating back to 1997 as a four-and-a-half stone fish caught in Bedfordshire.
The fish are not fussy eaters and have reportedly been known to feed on ducks, rats and even pigeons.
The rarest animals in the world

Show all 23
Register for free to continue reading
Registration is a free and easy way to support our truly independent journalism
By registering, you will also enjoy limited access to Premium articles, exclusive newsletters, commenting, and virtual events with our leading journalists
Already have an account? sign in
Join our new commenting forum
Join thought-provoking conversations, follow other Independent readers and see their replies