Erdogan poem: Court bans German comedian Jan Böhmermann from repeating controversial verses
Judges found that verses referencing sexual habits and race were 'unacceptable'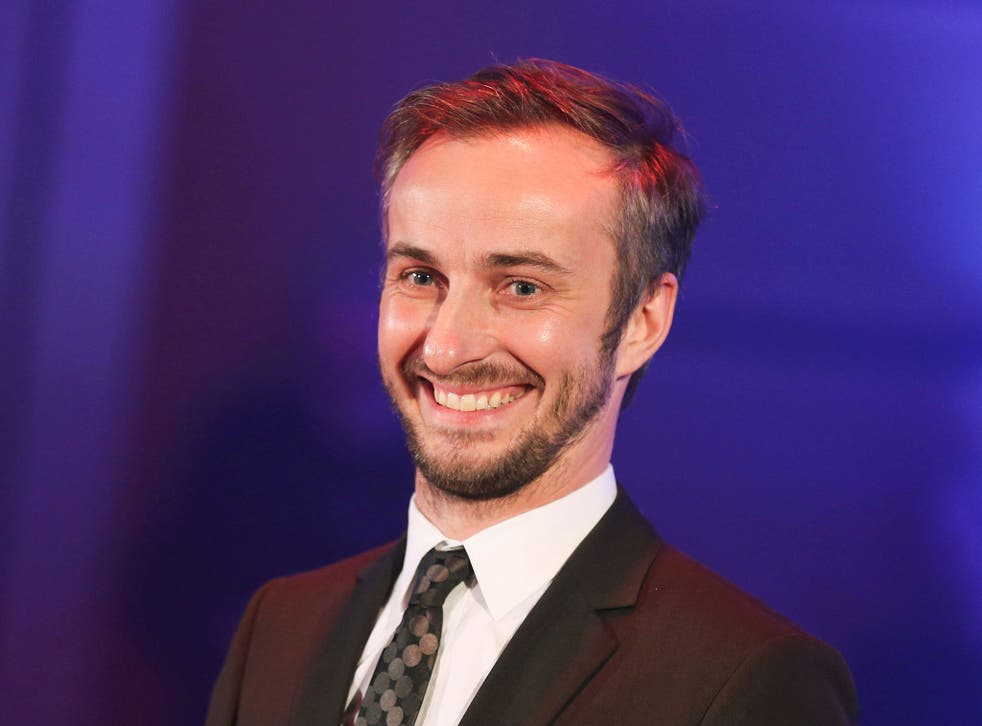 A German comedian has been banned from repeating parts of a controversial poem he wrote about the Turkish President.
Jan Böhmermann's poem about Recep Tayyip Erdogan has already threatened a diplomatic row between Ankara and Berlin and resulted in calls for him to be prosecuted.
On Tuesday, the Hamburg state court granted Mr Erdogan an injunction allowing excerpts of the satirical poem not to be repeated.
German comedian faces criminal inquiry over Erdogan
Judges ruled that the Turkish President "does not have to accept" Mr Böhmermann reading out his work due to its "abusive and libellous content" – particularly parts making sexual references.
The court found it crossed the line between satirical criticism and pure abuse, but that six lines, including those on freedom of speech, were within the bounds of what is legally admissible.
"Through the poem's reference to racial prejudice and religious slander as well as sexual habits, the verses in question go beyond what the petitioner can be expected to tolerate," the ruling said, although the decision can be appealed.
Mr Böhmermann's lawyer, Christian Schertz, said the ruling went against "artistic freedom" and was wrong to split what it acknowledged as a satirical work into parts.
The comedian responded by sharing a link to the Beastie Boys song "(You Gotta) Fight for Your Right (To Party)" on Twitter, with heart, raised fist and winking face emojis.
His poem was originally aired on the Neo Magazin Royale programme on 31 March as a response to another satirical German song ("Erdowie, Erdowo, Erdogan") that provoked outrage in Ankara earlier in the month.
Introducing it on television, Mr Böhmermann said he was conducting an experiment to illustrate the boundary between legitimate criticism and illegal abusive criticism (Schmähkritik) under German law.
The poem has since been read out in full by a German MP, during a parliamentary debate over 103 of the criminal code, which bans insulting the representatives of international governments.
Chancellor Angela Merkel was heavily criticised last month for granting a request from Turkey for Mr Böhmermann to be investigated over the poem.
His work has previously featured Yanis Varoufakis, the former Greek finance minister, the anti-immigration Alternative für Deutschland party and pro-refugee activists.
Recep Tayyip Erdogan's most controversial quotes

Show all 8
Prosecutors haven't yet decided whether to file charges under a little-used German law forbidding insult to foreign heads of state, which could be scrapped by 2018.
The case has caused outcry from groups advocating freedom of speech, who are calling for the law to be scrapped.
Hugh Williamson, Human Rights Watch's Europe director, said: "The poem is certainly highly offensive, but it is in situations such as this when we need to stand up for protection of free speech.
"Germany bears responsibility for having such a bad law on the books and the sooner it is repealed, the better."
The scandal came shortly after the EU made a controversial deal with Turkey aiming to slow the flow of refugees across the Aegean Sea to Greece.
Mr Erdogan is known for his sensitivity to criticism, with prosecutors opening more than 1,800 cases against people for alleged insults since he took office in 2014.

Join our new commenting forum
Join thought-provoking conversations, follow other Independent readers and see their replies