Police in Norway seize e-scooter modified to travel three-times speed limit
Electric vehicle tuned to go at 36mph impounded in Norwegian capital
Tom Batchelor
Tuesday 13 October 2020 12:35 Comments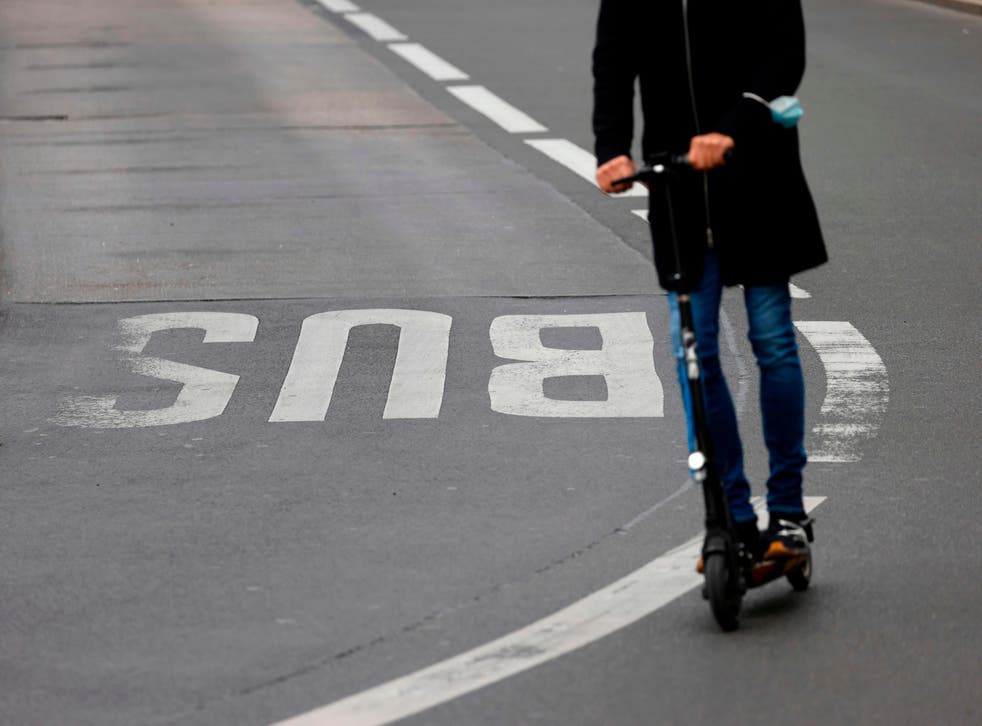 Police in Norway have seized an electric scooter tuned to travel at 36mph – nearly three times the speed limit.
The e-scooter was impounded by officers in Oslo during a road safety policing operation in the capital.
E-scooters in Norway have a speed limit of 20 kilometers per hour (12.4 mph).
The motorised scooter was seized on Monday in the centre of Oslo in a joint operation between police and the Norwegian Public Roads Administration, during which two of the electronic vehicles were stopped for speeding.
E-scooters being trialled in the UK have a maximum speed of 12.5 mph.
Proposals for a wider rollout of the scheme suggest sticking to the 12.5mph limit, which the government says is the same speed limit applied in France, Germany and Denmark. However it is also consulting on whether raising the limit to 15.5mph would be more appropriate.
A report by MPs earlier this month urged the government to legalise e-scooters in the UK as a low-cost and environmentally friendly alternative to driving a car.
The UK is one of the last countries in Europe where the use of e-scooters on roads is illegal, and they are banned anywhere except on private land.
MPs said if the government took "swift action" on the issue e-scooters could become legal forms of transport on roads and cycle lanes by spring 2022.
Dog in China drives scooter
In 2018, a 15-year-old boy was told he would be given six points on any future UK driving licence he held after being caught riding an electric scooter "at high speeds".
Cleveland Police said the unnamed boy, who appeared in court after he was caught by officers, was "given six points which will be added to his driver's licence when he is able to have one".
Register for free to continue reading
Registration is a free and easy way to support our truly independent journalism
By registering, you will also enjoy limited access to Premium articles, exclusive newsletters, commenting, and virtual events with our leading journalists
Already have an account? sign in
Join our new commenting forum
Join thought-provoking conversations, follow other Independent readers and see their replies