EU plans to triple spending on border control in response to refugee crisis
Money will be spend reinforcing member states border and creating standing corps of border guards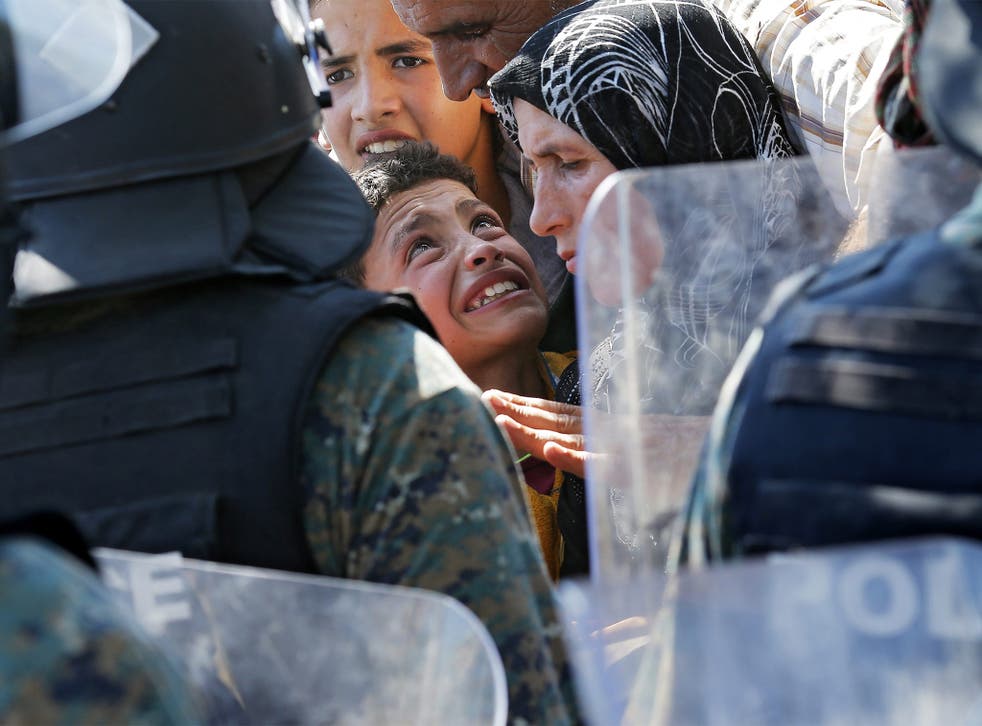 The European Commission has unveiled plans to roughly triple its spending on border controls in response to the refugee crisis.
Spending in the 2021-27 budget period, which is currently the subject of intense negotiations between member states and the EU institutions, would increase to €34.9 billion, up from €13 billion in the current period.
The EU's executive says the money would be used to create a new standing corps of 10,000 border guards for the European Border and Coast Guard Agency, and create a fund to integrate and improve member states' border management.
€3.2 billion would be held in reserve to help member states address unforeseen events that might cause a surge in people from outside the EU trying to cross its external border.
Some southern European member states have been on the front line of the refugee crisis, with tens of thousands of people arriving by land and boat to the continent fleeing conflicts, poverty, and disasters in the Middle East and Africa.
Southern member states have faced increasing pressure because of a refusal by some countries, including the UK and in the east of the bloc, to accept a quotas to redistribute refugees and share the burden with those who are often the arrival point.
This week Italy's new right-wing populist government turned away a refugee rescue ship with over 600 people on board, including children and pregnant women. Spain's new centre-left government ultimately stepped up to take the people.
Border control is one of the priorities of the government of Austria, which currently holds the rotating EU presidency and whose government coalition includes a far-right party.
Refugee crisis - in pictures

Show all 27
Announcing the spending, which will have to be signed off by the European Parliament and European Council, European First Vice-President Frans Timmermans said: "Based on past experience and the knowledge that migration will remain a challenge in the future, we are proposing an unprecedented increase in funding.
"Strengthening our common EU borders, in particular with our European Border and Coast Guard, will continue to be a big priority. Increased flexibility of our funding instruments means we are ready to support Member States quickly; where they need it, when they need it – particularly in the event of crisis."
Register for free to continue reading
Registration is a free and easy way to support our truly independent journalism
By registering, you will also enjoy limited access to Premium articles, exclusive newsletters, commenting, and virtual events with our leading journalists
Already have an account? sign in
Join our new commenting forum
Join thought-provoking conversations, follow other Independent readers and see their replies