EU countries meet 2020 carbon-cutting targets 'six years early'
But climate change campaigners claim it proves the targets were not tough enough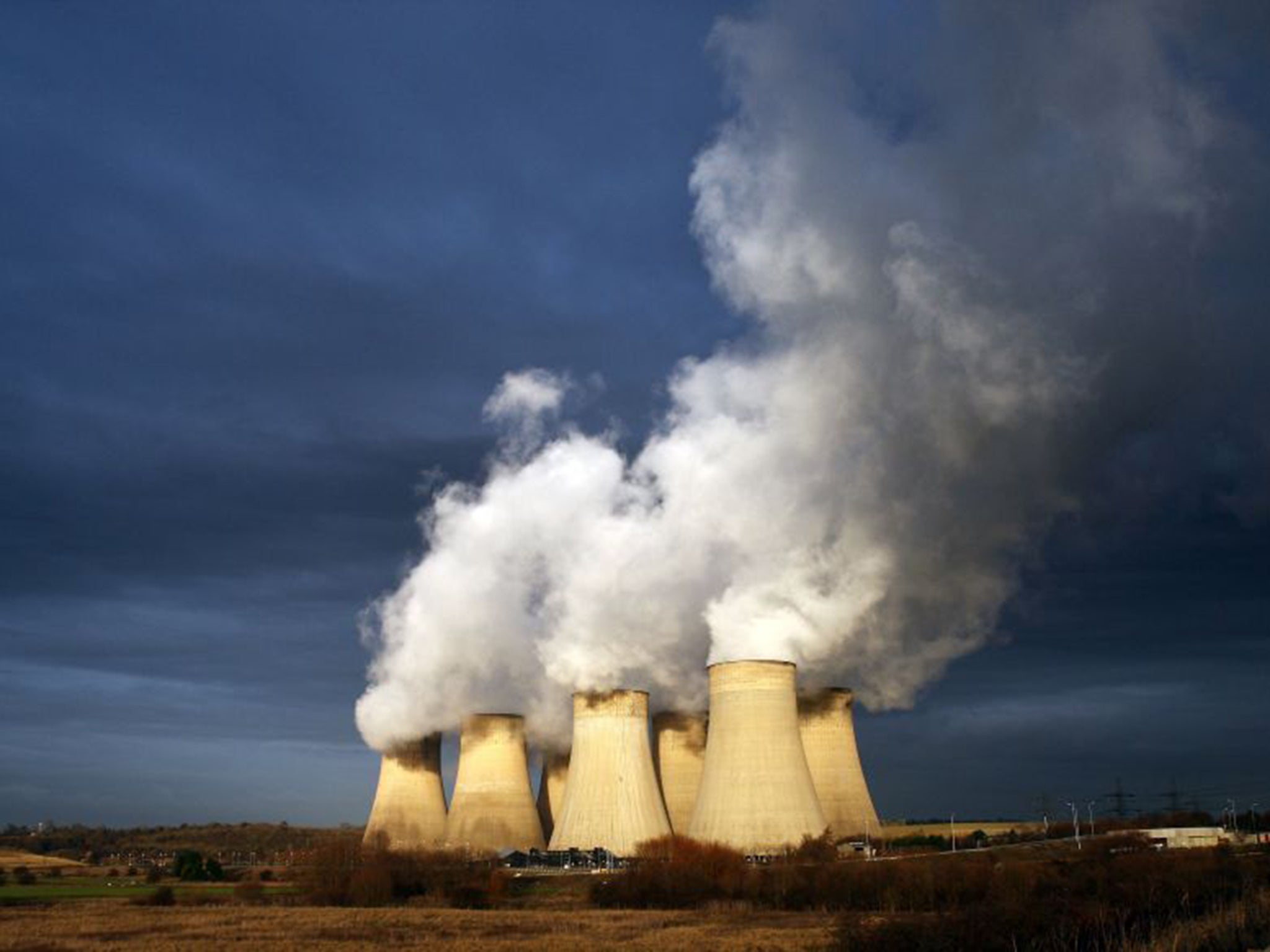 The European Union has hit its carbon-cutting targets six years early, according to new data, prompting praise from some quarters but also criticism that the goals were not tough enough.
Member states had been told to reduce their greenhouse gas emissions from the levels in 1990 by 20 per cent, with a deadine of 2020.
But the European Environment Agency has announced that aim has been easily surpassed, with the target actually met in 2014 when levels were 24 per cent lower than 1990.
Paris climate talks in pictures
Show all 12
Hans Bruyninckx, executive director of the EEA, said the shift was encouraging, but climate campaigners have said it shows the Paris agreement could have been more demanding of its governments.
Mr Bruyninckx said: "It is positive that Europe has been able to reduce greenhouse gas emissions substantially since 1990. It is an important step towards reaching our 2030 and 2050 climate targets.
"To accelerate the transition towards a low-carbon society, we need to further boost our investments in technology and innovation aimed at reducing our dependence on fossil fuels."
Manufacturing, power generation and home heating saw the biggest savings, outweighing increases in carbon dioxide from road transport and powerful hydrofluorocarbons gases from air conditioners and fridges. The overall decrease in 2014 was 4.1 per cent compared to the previous year.
Yet campaigners have said the success of the EU has shown the targets are not ambitious enough, particularly since EU countries will now overshoot their 2020 goal by at least 10 per cent.
They also said the aim for a 40 per cent cut by 2030 was far too lenient.
Wendy Trio, director of Climate Action Network (CAN) Europe, said the achievement proved the EU's "climate policies were out of touch with reality".
She added that the findings were further proof that the Paris Climate Agreement, which academics said was "inadequate", had not been stringent enough.
"The findings demonstrate that the EU could easily increase its climate target for 2030 as a contribution to reaching the goals of the Paris Agreement," she said.
Several EU countries have reached milestones in their bid to run off cleaner energy so far this year.
In Norway, about 24 per cent of the country's cars run on electricity, and it is a heavy producer of renewable energy with more than 99 per cent of electricity covered by hydropower.
Meanwhile, investment in renewable energy rose by 25 per cent in the UK last year, according to a global paper on the topic.
And in Denmark, one particularly windy day allowed the country to produce 140 per cent of its electricity needs and sell the excess off to Germany and Norway.
The figures were collected by the EEA from each of the EU's 26 member states and sent to the United Nations, with whom all members of the EU have signed the Framework Convention on Climate Change.
Join our commenting forum
Join thought-provoking conversations, follow other Independent readers and see their replies