EU failure to cope with refugee crisis 'threatens its very survival'
Greece recalls its ambassador from Austria after it is excluded from a controversial meeting with Balkan states
Adam Withnall
Thursday 25 February 2016 08:56 Comments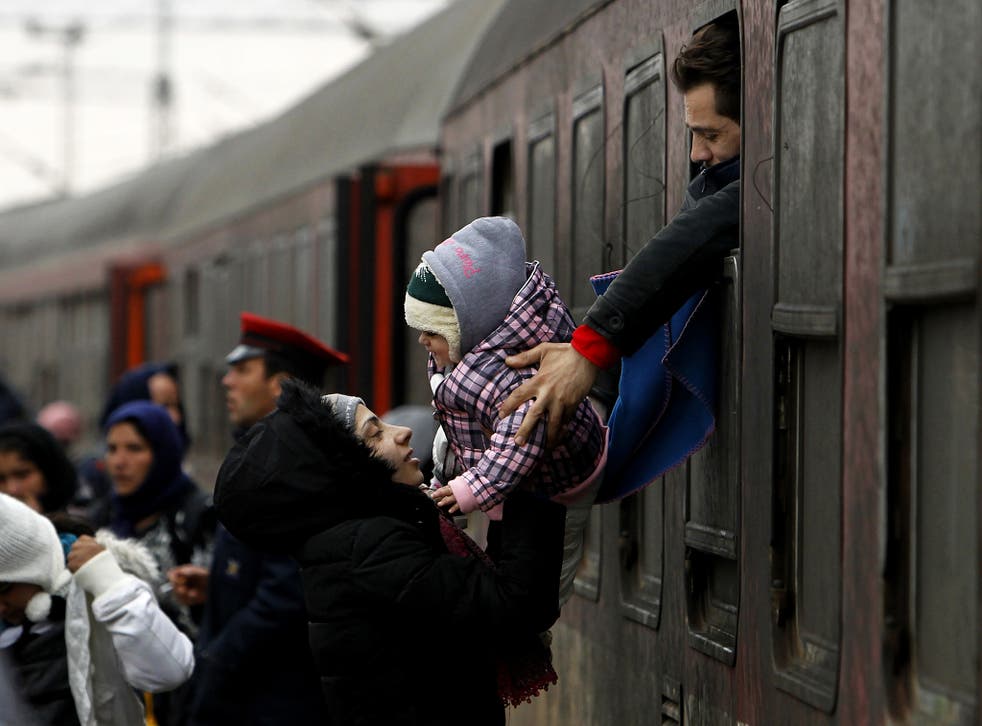 Greece has recalled its ambassador from Austria amid warnings that the EU's failure to show unity over the refugee crisis threatens its very survival.
Ministers are meeting in Brussels to consider plans drawn up by Austria and nine Balkan countries, during talks to which Greece was not invited, that include fingerprinting entrants and turning back anyone without legitimate documents.
The move to recall the envoy from Vienna was for "consultations", Greece said, designed to "safeguard friendly relations between the states".
But at the same time, the Greek foreign ministry criticised "unilateral unitiatives to solve the refugee crisis", describing them as "undermining the very foundations of European unification".
"Responsibility for dealing with the migration and refugee crisis cannot burden one country," it said.
On Wednesday, Hungary announced it would hold a referendum on the introduction of refugee quotas, while Austria's interior minister described anti-migrant measures as a "chain reaction of reason".
That has provoked an angry response from the Greek prime minister, Alexis Tsipras, who said Greece would not accept "a union where everyone will do as they please". "We will not accept turning the country into a permanent warehouse of souls with Europe continuing to function as if nothing is happening," he said.
Addressing the European Parliament, European Council president Donald Tusk warned members must end disputes within the bloc before EU ministers hold a special migration summit with Turkey on 7 March.
Refugee crisis - in pictures

Show all 27
And he said the perception of how the EU was dealing with the crisis would be "of key significance" to the outcome of the UK referendum on whether to leave the bloc in June.
"All those who want to keep the unity of the European Union, the unity of the whole of the West ... should back such a common plan with the fullest determination possible," the former Polish premier said.
"If this emerging unity of action on the migration crisis is violated -- by anyone -- they may in fact contribute to the UK leaving the EU."
It comes after the International Organisation for Migration (IOM) said more than 100,000 refugees and migrants have arrived in Europe so far this year – eight times the rate seen during the same period in 2015.
More than 410 migrants and refugees have died during the same period, mostly in the stretch of the Aegean where Alan Kurdi drowned last year.
On Thursday morning, the Netherlands' migration minister said Hungary has the right to organise a referendum on migrant quotas.
Klaas Dijkhoff, whose nation currently holds the European Union's rotating presidency, said: "Every country has the right to organise referenda. It seems to be quite popular these days on European issues."
Register for free to continue reading
Registration is a free and easy way to support our truly independent journalism
By registering, you will also enjoy limited access to Premium articles, exclusive newsletters, commenting, and virtual events with our leading journalists
Already have an account? sign in
Join our new commenting forum
Join thought-provoking conversations, follow other Independent readers and see their replies