EU prepares to sue AstraZeneca over failure to deliver enough Covid-19 vaccines
Commission confirmed legal action being considered but says no decision yet made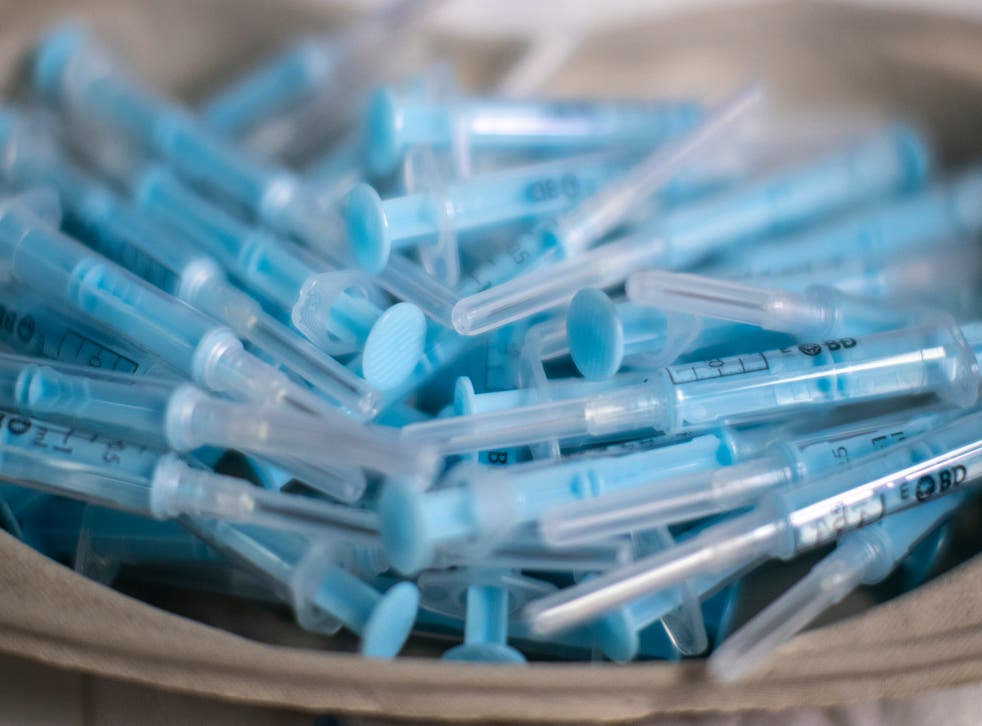 The EU is preparing to take legal action against pharmaceutical company AstraZeneca over the slow delivery of Covid-19 vaccines, Brussels has confirmed.
A spokesperson for the European Commission said on Thursday that no decision had yet been made on whether to proceed with a court challenge, but confirmed it was being looked at as an option.
EU leaders are angry at the company, which they say has failed to hold up its end of a contract to deliver doses to Europe while shipping jabs produced in the bloc abroad to fulfil other contracts.
The commission spokesperson said no deadline had yet been set for the company, and any decision to bring in the lawyers would be taken alongside member states.
"No decision has yet been taken with regard to this legal action," the spokesperson told reporters.
"You know that we have a few weeks ago started a dispute resolution process, which is a process allowed by the contract, allowing the parties to sit together and try to reach an agreement.
"What matters for us and what matters for all the member states is that we can ensure the timely delivery of a sufficient number of doses by the company. For the time being, as you know, we are not there yet.
"And so together with the member states, we are looking at all options that are available to make sure that such deliveries can take place.
"Whatever steps are taken or not taken will be agreed together with the member states."
Diplomats consulted on the process say the commission's planned legal action would effectively make it mandatory for AstraZeneca to provide the doses set out in its EU contract.
Ambassadors were briefed on the matter at a meeting on Wednesday in Brussels, with the majority of EU member states said to be in support of the plan.
World news in pictures

Show all 50
AstraZeneca enraged the EU in January when it confirmed it would no longer be able to deliver the number of doses it had initially agreed to provide.
By the end of the first quarter of 2021, the firm had delivered 30 million doses to EU countries, rather than the 100 million doses pledged in its EU contract.
The delays appear to be continuing, with a new pledge to deliver 70 million doses by the end of the second quarter, compared to the entire 300 million doses in the EU contract.
Rapid delivery of the vaccine to the UK has allowed Britain's health service to outpace most of its neighbours' programmes. More than 20 million AstraZeneca doses had been administered across the UK by the end of March this year.
Join our new commenting forum
Join thought-provoking conversations, follow other Independent readers and see their replies