Refugee crisis: Angela Merkel's party unveils secret plan for 'Berlin Wall'-style defences on Germany's borders
The initiative was the latest and potentially most damaging conservative assault on Ms Merkel's refugee policies since the crisis began in late August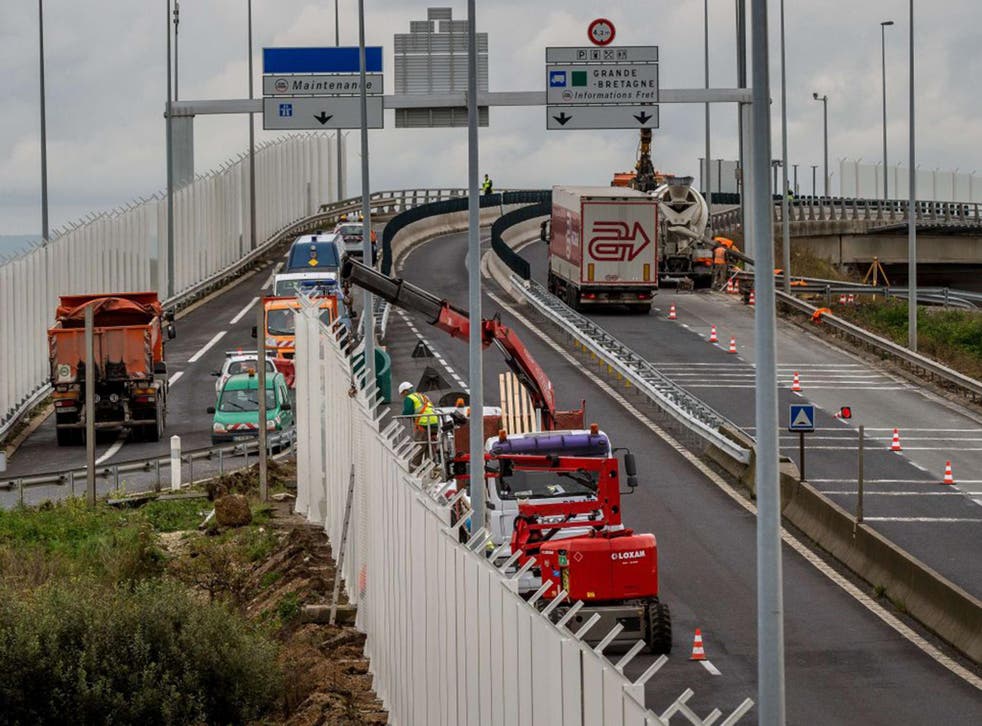 Chancellor Angela Merkel faced the prospect of major opposition to her open door refugee policy from her own Christian Democrats after a majority of her party's MPs launched a parliamentary initiative proposing "Berlin Wall"-style defences on Germany's borders.
Details of the Christian Democrats' so-called "secret plan" to stem the current 10,000 a day influx of migrants into Germany were published in the mass circulation Bild newspaper which said that the initiative was supported by 188 of Ms Merkel's 310 parliamentary party MPs.
Their proposals were said to include erecting barbed-wire fences along the length of Germany's eastern borders – not dissimilar to those that were dismantled after the fall of the Berlin Wall. Ms Merkel has so far rejected all demands for new border fences.
"We must stop the influx of refugees. There should be no taboos about taking another look at our border fortifications," Christian von Stetten, the conservative MP leading the initiative told Bild. He said the plan would be voted on in a fortnight's time.
Mr von Stetten's influential group of conservative MPs represents the so-called "Mittelstand", a term for the medium-sized business concerns which form the backbone of the German economy.
The MP said he was convinced that Ms Merkel's government would come up with an effective plan to stop the current refugee influx into Germany, which is expected to reach one million this year. But he added: "If this assumption proves wrong over the coming week, our parliamentary group will have to react."
The initiative was the latest and potentially most damaging conservative assault on Ms Merkel's refugee policies since the crisis began in late August. Christian Democrat MPs have seen mounting opposition to the migrant influx from their constituents. Ms Merkel has won approval from her own party for so-called "transit zones" at Germany's borders from where economic migrants from safe countries could be deported back home. But the idea has been strongly criticised by her Social Democrat coalition partners and opposition politicians, who have compared the proposed zones to concentration camps.
Thousands of refugees were reported to have spent the night in the rain on Croatia's border with Slovenia after Slovenia claimed that it was being overwhelmed by the crisis and cut the number of migrants crossing its territory into Austria to 2,500 a day.
Register for free to continue reading
Registration is a free and easy way to support our truly independent journalism
By registering, you will also enjoy limited access to Premium articles, exclusive newsletters, commenting, and virtual events with our leading journalists
Already have an account? sign in
Register for free to continue reading
Registration is a free and easy way to support our truly independent journalism
By registering, you will also enjoy limited access to Premium articles, exclusive newsletters, commenting, and virtual events with our leading journalists
Already have an account? sign in
Join our new commenting forum
Join thought-provoking conversations, follow other Independent readers and see their replies