EU refugee anti-smuggling mission is driving deaths in the Mediterranean, finds report
Operation Sophia has not detered migration and its mandate should not be renewed, say peers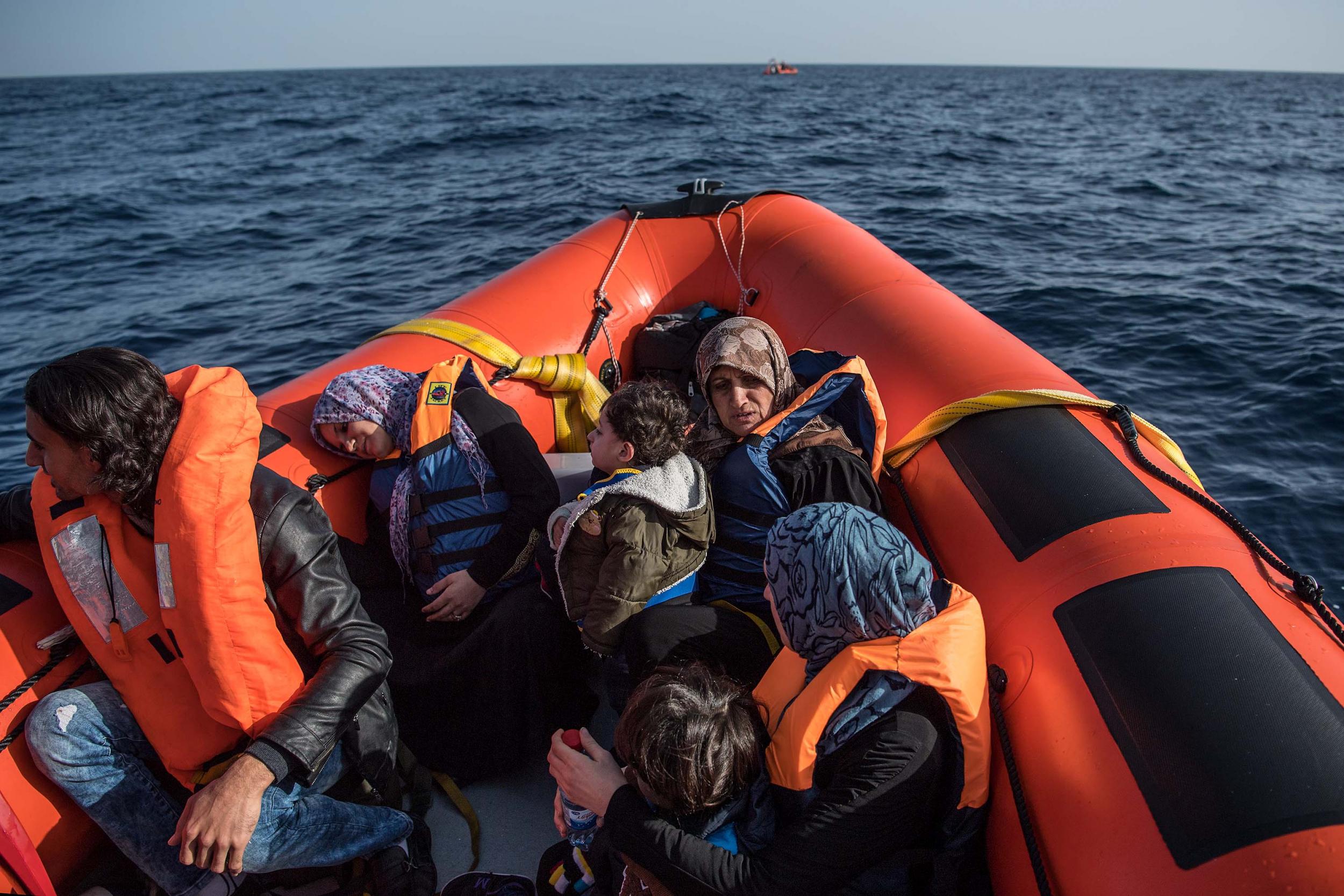 A major naval mission spearheaded by the EU has failed to tackle people smuggling in the Mediterranean and may even be leading to higher death tolls, a new report has found.
Operation Sophia, launched in 2015, has had little effect in deterring migration and its mandate should not be renewed, according to findings by the House of Lords EU External Affairs Sub-Committee.
But the report concludes that the operation's search and rescue work which has saved the lives of many people should continue.
The initiative, involving 25 EU member states including the UK, was set up in the wake of disasters in which hundreds of migrants drowned attempting to reach Europe.
Yet detection of irregular migrants on the central Mediterranean route was at its highest level in 2016, when 181,436 people arrived in Europe by this route — an increase of 18 per cent on 2015, when the figure was 153,842.
A naval mission is the "wrong tool" to tackle irregular migration, which begins onshore, the assessment found.
It claimed an unintended consequence of Operation Sophia's destruction of vessels had been that the smugglers have managed to adapt, sending migrants to sea in unseaworthy vessels. This led to a tragic increase in deaths, with 2,150 in 2017 to date, the report added.
But it also noted that Operation Sophia vessels have rescued more than 33,000 people since the start of the mission.
The report comes just days after Amnesty International said "reckless" EU operations were destroying smugglers' safest boats in the Mediterranean and causing more refugee deaths. It claimed the EU had "turned its back" on the search and rescue strategy.
A report by the human rights group argued that the search-and-rescue measures implemented in 2015 dramatically decreased the numbers of deaths at sea, but that EU governments had now shifted their focus to disrupting smugglers and preventing boats departing from Libya.
It said the EU strategy was "exposing refugees and migrants to even greater risks at sea", destroying so many of the wooden boats used by smugglers that huge numbers of people had now started making the crossing on less safe rubber dinghies.
Commenting on the findings of Wednesday's report, Baroness Verma, chair of the committee, said: "People smuggling begins onshore, so a naval mission is the wrong tool for tackling this dangerous, inhumane and unscrupulous business. Once the boats have set sail, it is too late.
World news in pictures
Show all 50
"Operation Sophia has failed to meet the objective of its mandate — to disrupt the business model of people smuggling. It should not be renewed. However it has been a humanitarian success, and it is critical that the EU's lifesaving search and rescue work continues, but using more suitable, non-military, vessels.
"Future UK and EU action should focus on tackling people smuggling in source and transit countries, and supporting sustainable economic development and good governance in these countries.
"Italy has found itself on the front line of a mass movement of people into Europe, and deserves credit for its efforts to respond."
Responding to the Lords committee report, Lily Caprani, Deputy Executive Director at Unicef UK, said: "The Lords Committee is right to point out that we must address the underlying need for these dangerous journeys: a lack of safe and legal routes.
"Those that continue to be forced into this perilous journey include vulnerable unaccompanied children, including those trying to join their family in Europe.
"The UK Government must change our family reunion rules so that children don't have to travel to Europe in order to reunite with their loved ones, but can instead apply to join their family from countries outside the EU, reducing the need for dangerous journeys."
Join our commenting forum
Join thought-provoking conversations, follow other Independent readers and see their replies