EU to start sending refugees back to Turkey within days after controversial deal 'approved' in Brussels
Humanitarian organisations day the proposals violate international law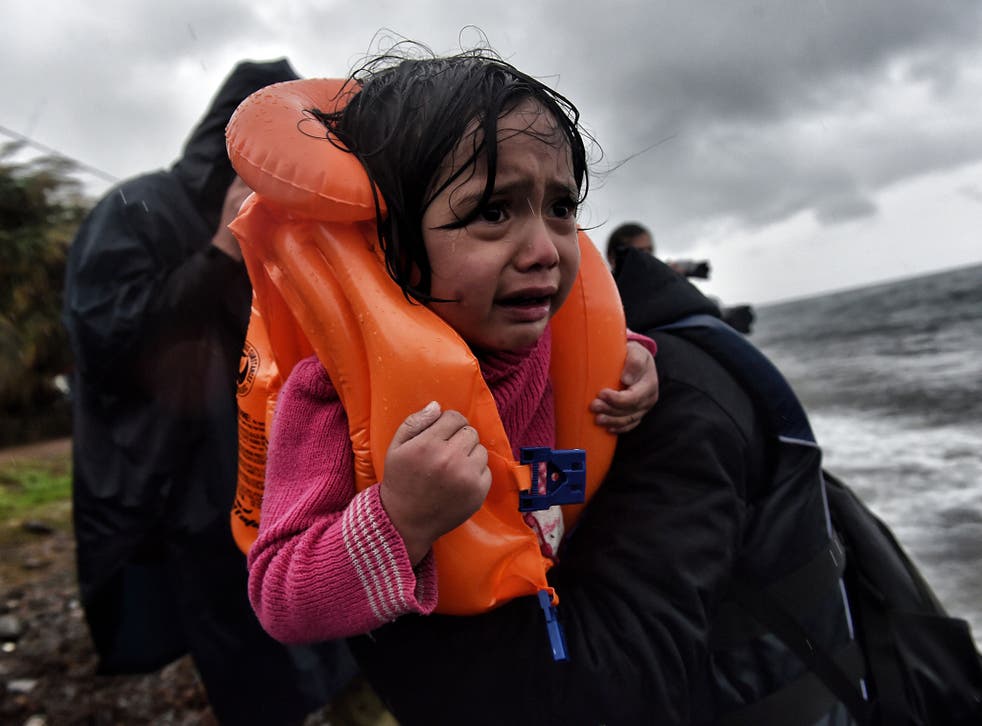 Greece could start sending refugees back to Turkey from the start of next week after a controversial refugee deal was reportedly reached in Brussels.
Bohuslav Sobotka, the Prime Minister of the Czech Republic, tweeted from inside a meeting of 28 European leaders to say the proposals were going ahead on Friday afternoon.
"The deal with Turkey has been approved," he wrote. "All illegal migrants who reach Greece from Turkey starting on 20 March will be returned."
Juha Sipila, the Prime Minister of Finland, also said the deal was approved by all EU members.
The agreement will not be official until it is signed by Ahmet Davutoglu, the Turkish Prime Minister.
Under the scheme, any asylum seekers arriving in Greece will be given a swift individual interview to determine whether they will be allowed to remain or sent back to Turkey.
Responding to heavy criticism from international humanitarian organisations, a spokesperson for European Council President Donald Tusk said that the agreement ensured that any removals would have to be "in full compliance with international and EU law" and that there would be no "collective expulsions".
"The cut-off date is March 20 - that is on Sunday," he added. "All migrants arriving after that cut-off date will be returned after individual assessment."
The EU has agreed to safely resettle one Syrian refugee from camps in Turkey for each irregular migrant returned to the country, in a move aimed to discourage asylum seekers from paying huge sums to smugglers for treacherous sea crossings.
Refugee crisis - in pictures

Show all 27
The proposal also addresses Turkish concerns about the slow delivery of €3 billion (£2.3 billion) promised by the EU last November, by including a commitment to identify within the coming week a list of projects which will receive funding.
A further €3 billion is being made available after the initial funding runs out and the deal is also understood to promise visa liberalisation for Turkey's 75 million inhabitants within the Schengen area from this summer.
The EU has also agreed to "re-energise" its relations with Turkey by accelerating talks on eventual accession to the EU, which began in 2005 but have long been stalled.
European leaders have been accused of failing to censure the country alleged human rights abuses as negotiations on the refugee deal continued.
The talks continued in Brussels as dozens of activists, journalists and academics were detained in police raids and President Recep Tayyip Erdogan called for journalists, lawyers and politicians to be prosecuted as terrorists.
Civilians are reported to be among hundreds of people killed in a military crackdown on Kurdish areas of south-east Turkey, where militant groups have been fighting an insurgency for decades.
The violence has been accompanied by restrictions on press freedom and civil rights, seeing the Zaman newspaper taken over by the government, journalists, academics and activists arrested and protests crushed by riot police with tear gas and water cannons.
Human Rights Watch condemned the situation as a "new low" and said the proposed conditions put the "very principle of international protection for those fleeing war and persecution at stake".
The plan has also been heavily criticised for singling out Syrian refugees, who make up roughly 40 per cent of arrivals in Europe, over Iraqis, Afghans and other groups needing protection.
There was widespread speculation that the deal could be scuppered by a veto from Cyprus, which is in continuing dispute with Turkey over the invasion of the island in 1974 and formation of the unrecognised Turkish Republic of Northern Cyprus.
Refugees in Greece stranded as borders shut
But President Nicos Anastasiades said he was satisfied with the latest draft of the agreement and was happy to sign.
The Overseas Development Institute, which has conducted research on why refugees choose to migrate, warned that the deal is "unlikely to work" to stop the crisis.
Marta Foresti, the think-tank's Director of Governance and Security, said: "Our research shows refugees and migrants do not make the decision to leave their home lightly, are willing to take significant risks and will not be deterred by the policies and restrictions of EU countries.
"Those excluded from the deal will continue to try different, more dangerous routes if the border between Turkey and Greece is shut to them.
"The EU has failed to provide a humane or pragmatic response to the crisis, what is now needed is leadership at the global level."
Additional reporting by agencies
Join our new commenting forum
Join thought-provoking conversations, follow other Independent readers and see their replies