EU warrant opt-out 'could free Julian Assange': Campaigners warn of four-month loophole before UK rejoins treaty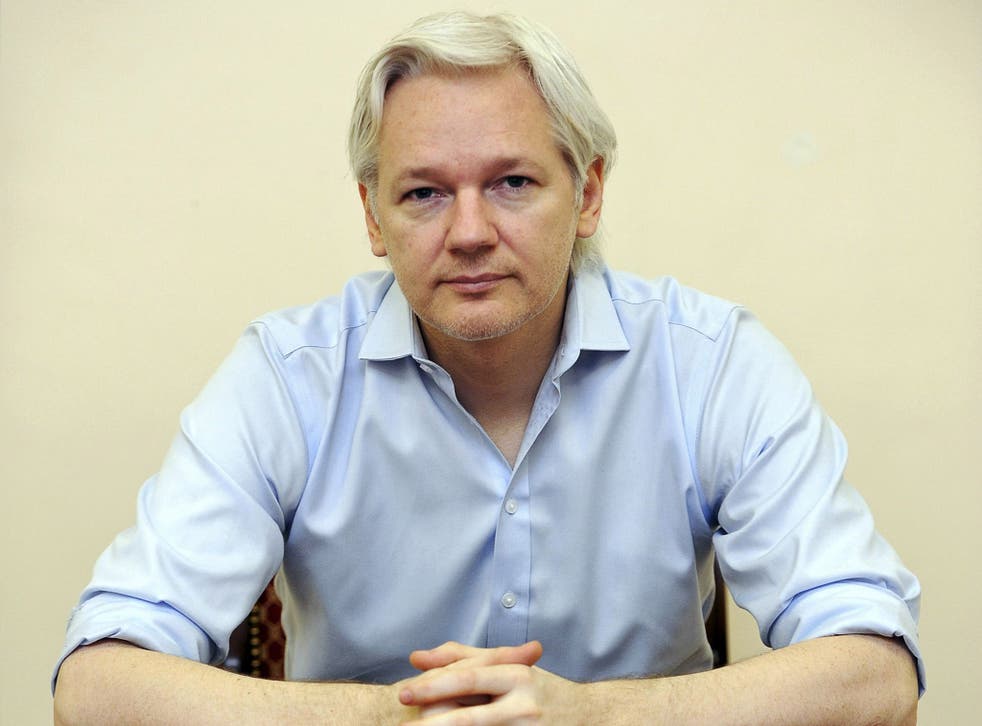 Julian Assange could walk free from his Ecuadorian embassy hide-out next year if he takes advantages of a new legal loophole, campaigners say.
The WikiLeaks founder, wanted in Sweden to answer sexual assault charges that he denies, could "evade the law" for up to four months if his European Arrest Warrant (EAW) becomes invalid, according to experts.
Last month, David Cameron formally notified the EU council that the UK will repatriate police and criminal justice powers. It will "opt out" of 133 measures, including the EAW.
While the Government has made clear it will opt back in, there could be a "formal gap of at least a few months" while the commission deals with formalities, according to Professor Steve Peers, an EU law specialist from Essex University.
In this time, campaigners warn that a fugitive – such as Mr Assange – could argue his arrest warrant was no longer valid.
Thais Portilho-Shrimpton, the director of the campaign group Justice Across Borders, said: "The Government needs to make sure the process to opt back is seamless and leaves no room for expensive legal challenges or for suspects – such as Julian Assange – and criminals to evade the law."
In a letter seen by The Independent on Sunday, Kenny Bowie, the head of the Home Office's opt-in and treaties team, told Ms Portilho-Shrimpton that "it is not the intention to have a significant gap between the date on which a decision to opt out would take effect and the UK rejoining measures … The Government will be working to ensure that the transitional arrangements are such that measures continue to apply to the UK during that period."
Join our new commenting forum
Join thought-provoking conversations, follow other Independent readers and see their replies