EU introduces new minimum rights for 'gig economy' workers like Uber drivers and Deliveroo riders
Workers will get compensation for work cancelled last minute, and bosses will be made to pay workers for mandatory training, among other rights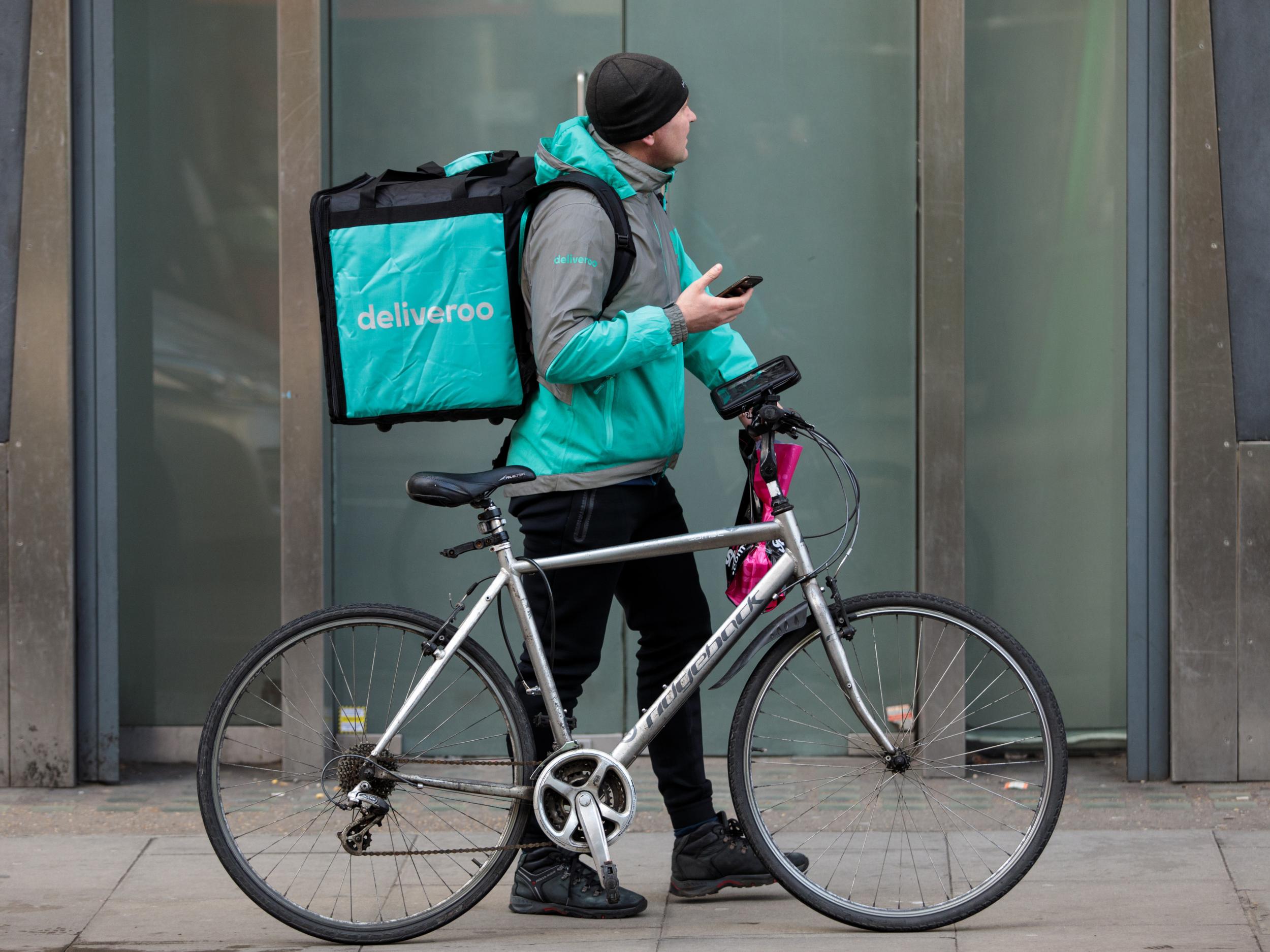 The European parliament has approved new minimum rights for workers in so-called "gig economy" jobs such as Uber drivers and Deliveroo riders.
Under the EU regulations, casualised employees across Europe will have a right to compensation from their bosses for last-minute cancellation of work.
Any mandatory training will have to be provided free of charge to workers, and counted as paid working time.
"Exclusivity clauses" that ban workers from taking other jobs will also be banned, and probation periods will be restricted to one, with a maximum of six months.
Employers will also have to give workers a description of their duties "from day one", a formal starting date and pay information, and an indication of what the standard working day will be.
The rules, which will apply to everyone who works at least three hours a week, are intended as a baseline, with member states able to raise standards to higher levels.
The new regulations are not intended to apply to "genuinely self-employed" people, EU officials say.
Enrique Calvet Chambon, a Spanish liberal MEP overseeing the rules, said: "All workers who have been in limbo will now be granted minimum rights thanks to this directive, and the European Court of Justice rulings. From now on no employer will be able to abuse the flexibility in the labour market."
Member states, which have already approved the plan at the European Council, will have to enforce the rules in their own domestic laws within three years.
The UK could end up following EU rules at this point if the Brexit transition period is extended, meaning the rights could apply to workers in the UK. However, if the UK leaves the EU earlier, employees will not benefit from the rules.
While the UK government could in theory scrap the rules once it has left the EU, the European Commission has said any future trade deal between the bloc and the UK would require Britain to sign up to "non-regression" clauses to stop it from undermining existing workers' rights.
What's the European Parliament ever done for us?
Show all 5
The issue of employment rights for casualised workers has come into focus in recent years with the growth of a new generation of service companies styling themselves as tech firms.
In June last year, a group of 50 couriers working for the food takeaway service Deliveroo won a six-figure payout after they successfully argued they had been unlawfully denied the minimum wage and paid holiday.
A string of other "gig economy" providers including Hermes, Uber, Addison Lee, and CitySprint have also faced legal cases which established that their employees are workers rather than "self employed" and therefore entitled to the same rights as others.
Join our commenting forum
Join thought-provoking conversations, follow other Independent readers and see their replies