€1m a year? Belgium's former King Albert struggles to cope with new 'pay'
Admittedly it's a step down from €11.5m annual salary he received before his abdication
Charlotte McDonald-Gibson
Thursday 07 November 2013 17:22 Comments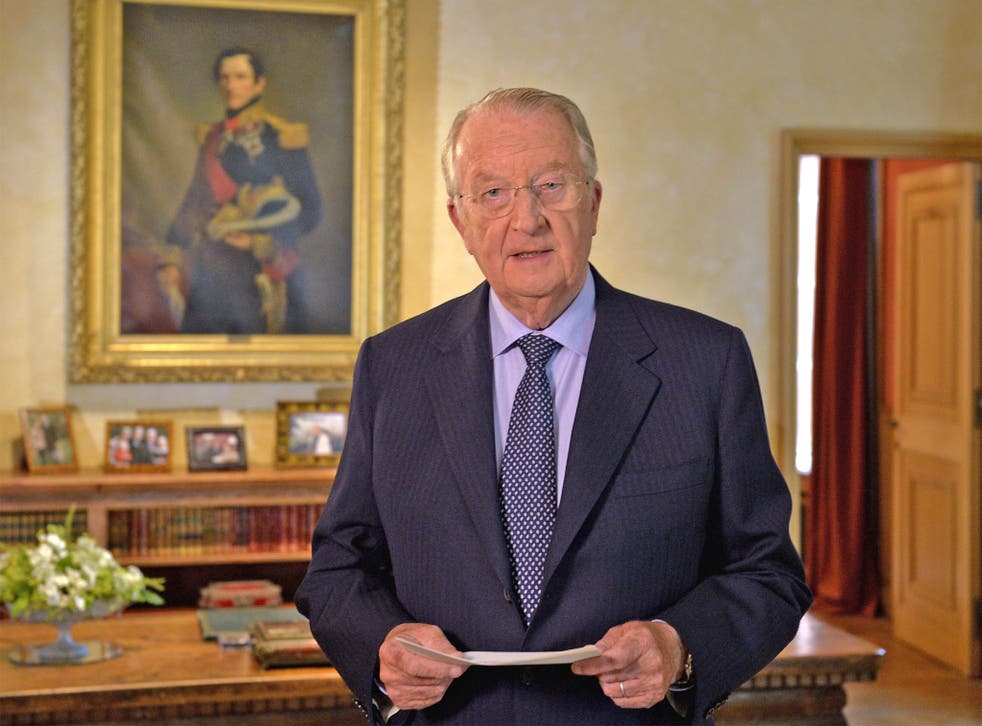 Most of us would be quite content with nearly €1million coming in each year. It appears, however, that such a princely sum is not enough for the former Belgian king, who is reported to be so irked by his post-abdication pay cut that he is seeking solace by travelling between his three holiday homes.
Albert II handed the throne to his son Philippe in July after a tumultuous year in which a British-educated artist took him to court to try and prove he was her father, and his sister-in-law outraged the nation with a plan to shield some her fortune from inheritance tax.
It was the latter scandal that prompted parliament to slash royal stipends and demand the family pay taxes, leading to Albert's current plight. A report in Le Soir newspaper has cited sources close to the palace who said that his €923,000 annual allowance was not enough to cover the expenses of a lifestyle he became accustomed to on the €11.5m annual salary he received as King.
So incensed is Albert, the report in Le Soir said, that he is now spending most of his time at his apartment in Rome or his two holiday homes in France: a pile in the Riviera town of Châteauneuf de Grasse and a home on the prestigious Île Saint-Louis in Pairs.
"He says that he has not been treated as he had hoped," one unnamed official was quoted as saying.
Albert is now taking steps to find out if there is any way for the state to take over some of his expenses, complaining that the new VAT, excise and income tax laws for the royals means €200,000 of his salary now goes back to the state. "He has approached several members of the government," another official told the newspaper.
Some of the expenses that could be covered by the state include upkeep and heating of the residence in Belgium he shares with Queen Paola, and the fuel for the royal yacht. Le Soir said government ministers would not comment on whether this would be one option to help the hard-up former King. The palace's spokesperson was also keeping silent on Albert's finances.
Albert is not the first European royal to be hit by the continent's austerity drive. Spain's King Juan Carlos took a voluntary pay cut of about seven per cent, although that good deed was somewhat overshadowed last year when he went on an elephant hunting safari in Botswana while Spaniards marched against austerity and unemployment. When the Dutch Queen, Beatrix, abdicated earlier this year, a survey found that 70 per cent of people supported a pay cut for her son.
Queen Elizabeth II, however, received a £5.1m raise for the sovereign grant, which totalled £36.1m this year. It pays the running costs of her household, from maintaining the royal palaces and paying the Queen's staff, to funding UK and overseas tours. Part of the extra payment went towards the costs of the diamond jubilee celebrations.
The Belgian royals come under more scrutiny than most as they are seen as the one institution that binds the increasingly-fractious French-speaking south and Dutch-speaking north. The Flemish separatist N-VA party, which is expected to become the biggest political party at elections next year, advocates scrapping the royal family entirely.
Register for free to continue reading
Registration is a free and easy way to support our truly independent journalism
By registering, you will also enjoy limited access to Premium articles, exclusive newsletters, commenting, and virtual events with our leading journalists
Already have an account? sign in
Join our new commenting forum
Join thought-provoking conversations, follow other Independent readers and see their replies