Frenchman arrested in Ukraine 'planned string of Euro 2016 terror attacks'
The man purchased weapons including machine guns and rocket-propelled grenades before being arrested on the Ukraine-Poland border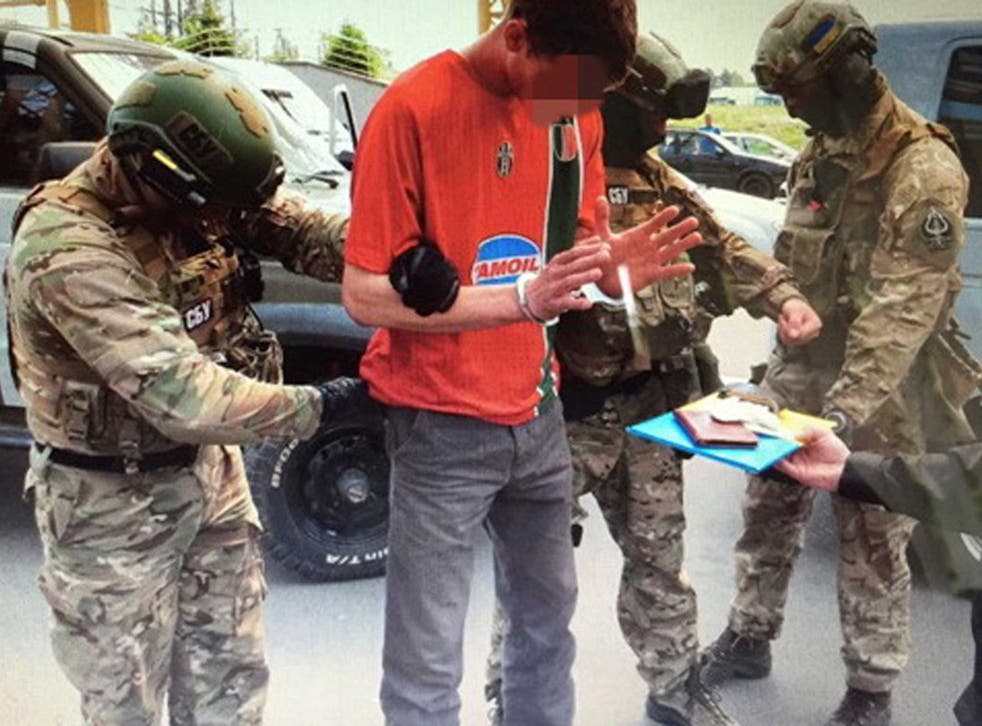 A Frenchman arrested in Ukraine had been planning a series of gun and grenade attacks on the Euro 2016 football tournament, according to Ukranian officials.
The man was allowed to buy five machine guns, two rocket-propelled grenades and other weapons by the Ukrainian intelligence agency, the SBU, before he was stopped as he tried to cross the border into Poland.
The SBU said it had been following the man from December until his detention in late May, and that he had made contact with illegal armed groups in Ukraine with the aim of buying weapons and explosives.
New Brussels airport aftermath video shows total devastation inside terminal
Officials said they believed the unnamed suspect was planning 15 separate attacks on bridges, railways and other elements of Euro 2016 infrastructure, and that he was motivated by ultra-nationalist views.
SBU chief Vasily Gritsak told a briefing on Monday: "The Frenchman spoke negatively about his government's actions, mass immigration, the spread of Islam and globalisation, and also talked about plans to carry out several terrorist attacks."
In pictures: Terror attack exercise in Manchester

Show all 7
"The SBU was able to prevent a series of 15 acts of terror (planned) for the eve and during the Euro [football] championship," he said.
French authorities – who fear a possible islamist extremist attack on the Euro 2016 tournament – appeared uncertain how seriously to take the plans of Grégoire M. 25, from a village in eastern France.
Mr Gritsak said the SBU had sold deactivated weapons to the suspect after they found out that he was looking to purchase the arms.
Grégoire M, from Lorraine in eastern France, was arrested as he tried to cross the Ukrainian-Polish border two weeks ago driving a company car belonging to an agricultural cooperative in Alsace. Ukrainian authorities said that they had seized an extraordinary array of weapons and explosives, including 125 kilos of TNT, 100 detonators, five Kalashnikov assault rifles and 5,000 bullets.
A video purportedly showing the arrest has been posted online.
Mr Gritsak said Ukraine had intended to suppress news of the young French man's arrest until Euros 2016 ended on 10 July. He said that he had been forced by press leaks in Ukraine to make Monday's statement.
French security services said that they could not immediately confirm that Grégoire M was planning terrorist attacks in France. They said that he was not known to police or intelligence services. A search of his home in the small village of Nant-le-Petit, near Saint-Dizier in Lorraine, had found far right literature but nothing incriminating.
According to the regional newspaper Le Républicain Lorrain Grégoire M was known as a "polite, quiet boy" who was "crazy about cows". He worked first clipping the hooves of cows and then more recently as a travelling artificial inseminator.
The man remains in Ukrainian custody. France has requested his extradition from Ukraine.
Both French President François Holland and the US State Department have warned in recent days that the month long Euro 2016 football tournament, hosted by ten French towns and cities, could be a target for acts of terrorism.
Join our new commenting forum
Join thought-provoking conversations, follow other Independent readers and see their replies