EU should set up 'giant refugee city' in Libya, says Hungary Prime Minister
EU's external borders should be under 'total control', claims Viktor Orban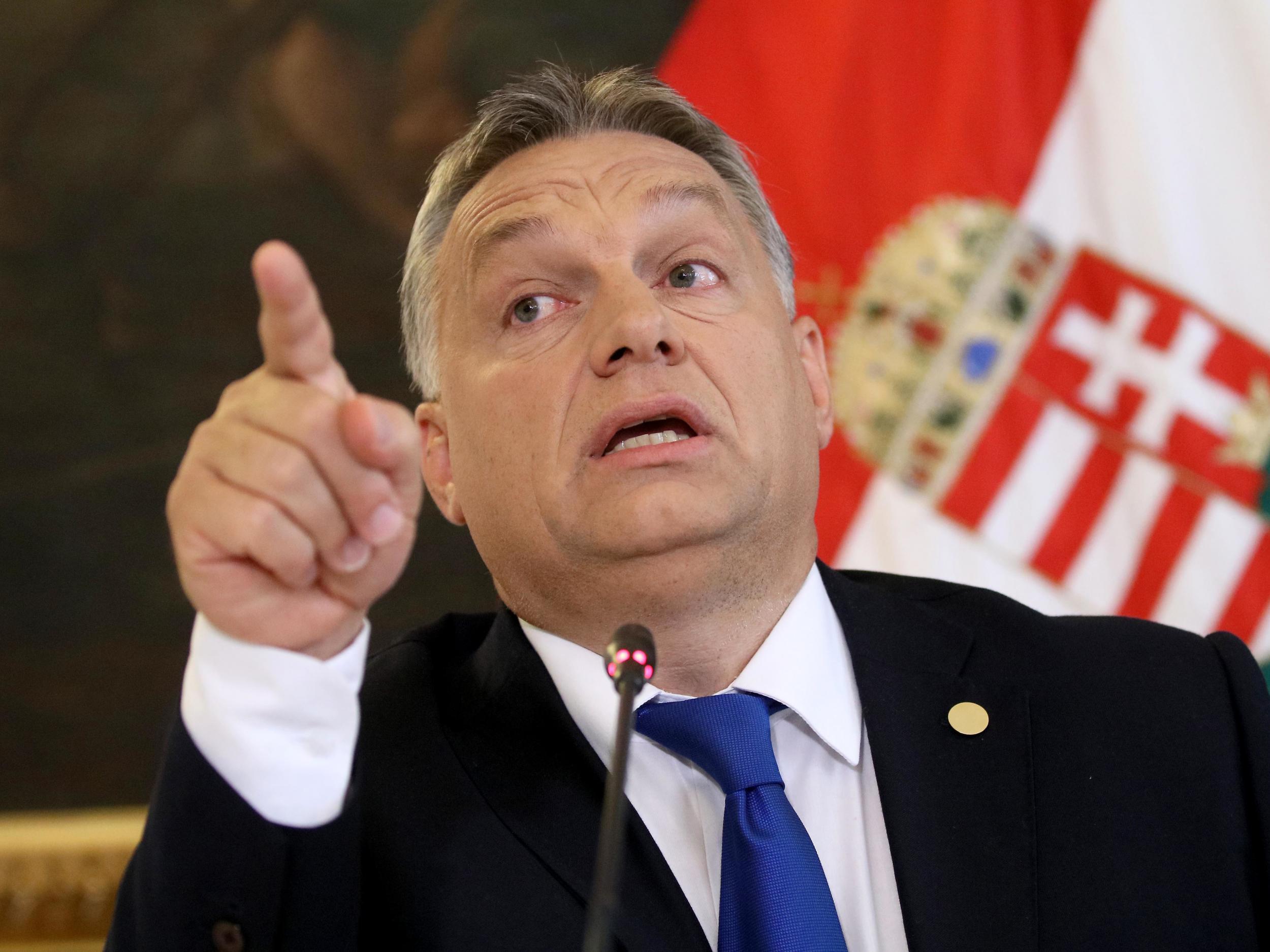 The European Union should build a "giant refugee city" on the Libyan coast to process the asylum claims of refugees arriving there from elsewhere in Africa, the Hungarian Prime Minister has proposed.
Speaking after a summit on the refugee crisis, Viktor Orban said the EU's external borders should be under "total control" and said a new Libyan government could help establish the camp.
Libya is a key a gateway to Europe for those fleeing poverty, war and persecution. In the first five months of 2016, 2,500 refugees died crossing the Mediterrnean sea, according to the UN's refugee agency (UNHCR).
The International Organisation for Migration (IOM) is expecting the toll of refugee migrant deaths at sea to rise to 10,000 by the end of the year.
Libya has a government backed by the UN, but has been in political chaos since the fall of Muammar Gaddafi in 2011 and has splintered into rival armed factions.
Mr Orban said a UN arms embargo should be lifted, a new Libyan government set up and a new refugee agreement reached with the country – all before migration increases next Spring in the Mediterranean with an improvement in the weather..
The UN Security Council imposed an arms embargo on Libya in 2011. According to the Secretary General for Libya, the arms trade ban will remain in place until the country establishes a single army.
The IOM estimates there are more than 264,000 refugees currently in Libya. There are around 37,500 registered refugees and asylum seekers there, half of them Syrians, according to the UNHCR,
Human rights organisations have claimed abuse of refugees is happening on a massive scale in Libya. Amnesty International said they had found evidence refugees were being killed, tortured and sexually abused by people smugglers.
Refugees welcome here: Protesters demand UK resettle more migrants in response to refugee crisis
Show all 7
"No one should have to face abduction, torture and rape in Libya to seek protection," Magdalena Mughrabi from Amnesty International said in July.
"The international community should be doing their utmost to ensure refugees do not need to flee to Libya in the first place."
Mr Orban has also recently called for asylum seekers already in Europe to be found and deported. On Thursday he told news website Origo.hu: "Those who came illegally must be rounded up and shipped out."
Additional reporting by Reuters
Join our commenting forum
Join thought-provoking conversations, follow other Independent readers and see their replies