Denmark to set up fund to access abortion in response to Trump gag
Denmark announces 'alliance of like-minded countries' lobbying to support international aid providers after US President withdrew funding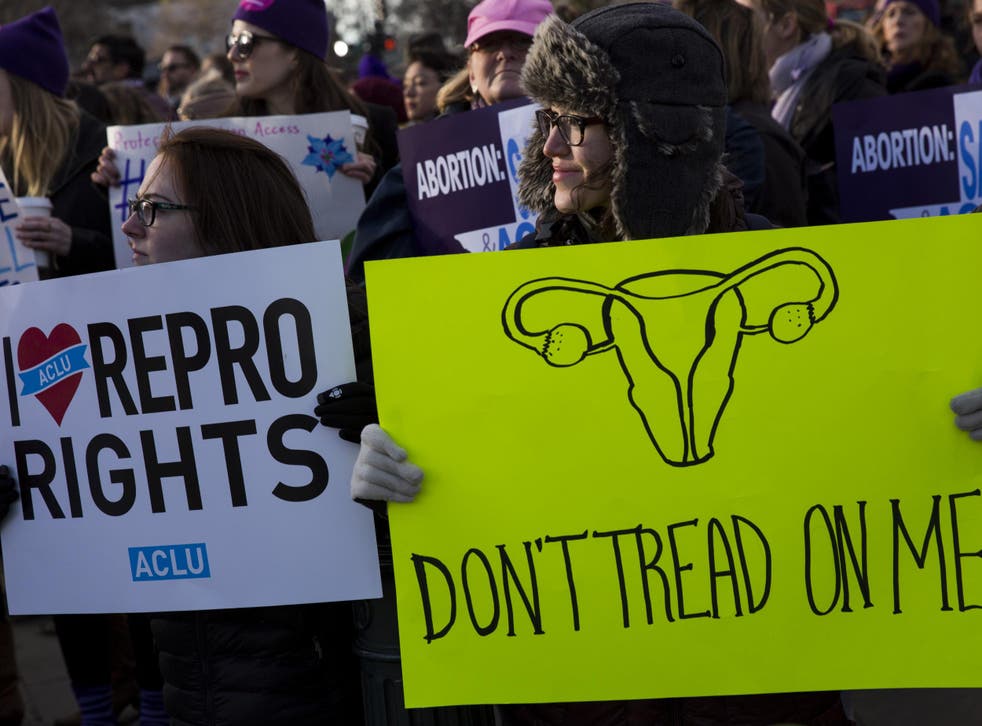 An alliance of European countries is fighting to replace funds for family planning services following Donald Trump's reinstatement of the "global gag rule" blocking US financing of groups that give women information about terminations.
Denmark's development aid minister Ulla Toernaes said "an alliance of like-minded European countries" was lobbying the EU to support international aid providers after the US President withdrew funding.
Ms Toernaes said Denmark would give 75 million kroner (£8.6m) to organisations impacted by the US ban in a bid to "reduce the number of unwanted pregnancies, unsafe abortions and deaths due to pregnancy and childbirth".
The countries involved in the alliance have not been revealed, but it comes just a month after the Dutch government announced a similar measure to finance access to birth control, abortion and education for women in developing countries.
Lilianne Ploumen, the Netherlands' minister for foreign trade, announced the plan in response to the Donald Trump's executive order, which was designed to restrict access to information on abortion for women who are in receipt of aid from international development groups.
Known as the Mexico City Policy or the "global gag" rule, the ban was one of Mr Trump's first actions upon entering office last month.
The rule was first introduced in 1984 by Ronald Reagan. It has been retracted and reinstated numerous times since then by successive governments, with Democrats against the rule and Republicans in favour of it.
However, this time it has been put forward in its most extreme form yet, campaigners say, having been expanded to withdraw funding not only from reproductive health services but from an organisation's entire health budget if they provide or offer information about abortion.
Women on the front line of America's abortion war

Show all 3
It also affects civil society programmes, such as contraception provision, and campaigns for LGBT communities and teenage girls and many fear it will have a devastating impact on work to combat HIV, Aids, cervical cancer and Zika.
Ms Ploumen said the Dutch fund could be supported by governments, businesses and social organisations concerned by the US President's actions in order to "compensate this financial setback as much as possible".
"This has far-reaching consequences. First of all, for all those women who have to make, if they want to have a child, a choice, but also for their husbands and children and society as a whole," she said.
"Banning abortion does not lead to fewer abortions. It leads to more irresponsible practices in back rooms and more maternal deaths."
She also quoted figures from Marie Stopes International, one group which would lose funding under the initiative, suggesting up to 14 women a day could die as a result.
The policy has been criticised by many women's rights and healthcare groups who fear the lives of women and girls may be put at risk by the policy, either due to continuing risky pregnancies or attempting to perform terminations dangerously.
According to the World Health Organisation, 47,000 women die from complications of unsafe abortion each year, one of the five main causes of maternal mortality worldwide.
Join our new commenting forum
Join thought-provoking conversations, follow other Independent readers and see their replies