European football 'breakaway plan' could put pressure on Fifa to reform
Proposal to form European championship that would draw sponsorship away from Fifa is likely to carry greater weight following Sepp Blatter's re-election as head of world football's governing body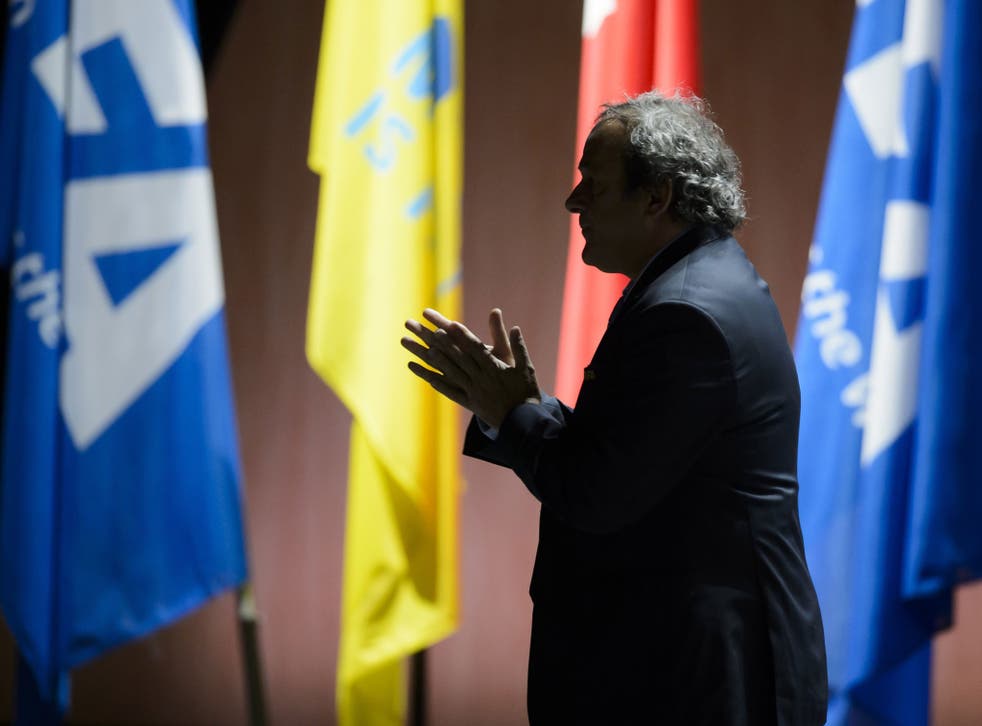 Uefa could put pressure on Fifa to reform if it takes up an initiative to form a European championship in which major non-European footballing nations are invited to participate.
The proposal, made by Danish Uefa executive committee member Allan Hansen, has been around since before the re-election of the beleaguered Sepp Blatter as Fifa's president last week, but could now be re-examined.
The plan would see world football's top teams competing outside of Blatter's jurisdiction, and might be enough to hit Fifa where it hurts by drawing away sponsorship and broadcasting rights.
Following Blatter's re-election as head of international football's governing body Hansen's proposal may get more traction when Uefa discusses a boycott at a meeting of its executive committee in Berlin this week.
The Fifa bigwigs facing charges

Show all 14
Fifa has been embroiled in the worst scandal in its history, with seven Fifa officials arrested in Zurich and the indictment of 18 people connected to football by the US Justice Department.
In the UK, Prince William the Duke of Cambridge, who is president of the English Football Association, urged football sponsors to push for reform.
Speaking at Wembley before Arsenal's 4-0 victory over Aston Villa, William said: "There seems to be a huge disconnect between the sense of fair play that guides those playing and supporting the game, and the allegations of corruption that have long lingered around the management of the sport internationally.
"Those backing Fifa, such as sponsors and the regional confederations, must do their bit to press these reforms - we are doing football and its fans no favours if we do not."
Greg Dyke, the chairman of the English Football Association, has said that a the FA alone is not powerful enough to put pressure on Blatter to reform Fifa.
"But putting pressure on other footballing nations and putting pressure on sponsors is a good idea, I think," he said on the BBC's Andrew Marr Show.
He said that a boycott of Fifa would need to be done "by enough nations for it to have an impact".
"It would be ridiculous to try and do it on your own," he said. "All we would do is pull out of the World Cup and everyone would say 'well done' and forget all about us."
With Dyke ruling out unilateral action by the FA there is much pressure on Michel Platini, the Uefa president, to bring European footballing nations together to finally tackle Fifa.
(Additional reporting by agencies)
Join our new commenting forum
Join thought-provoking conversations, follow other Independent readers and see their replies