Operation to defuse British bomb from Second World War sees 60,000 people evacuated in Frankfurt
Germany's biggest evacuation in recent history mobilised after British bomb found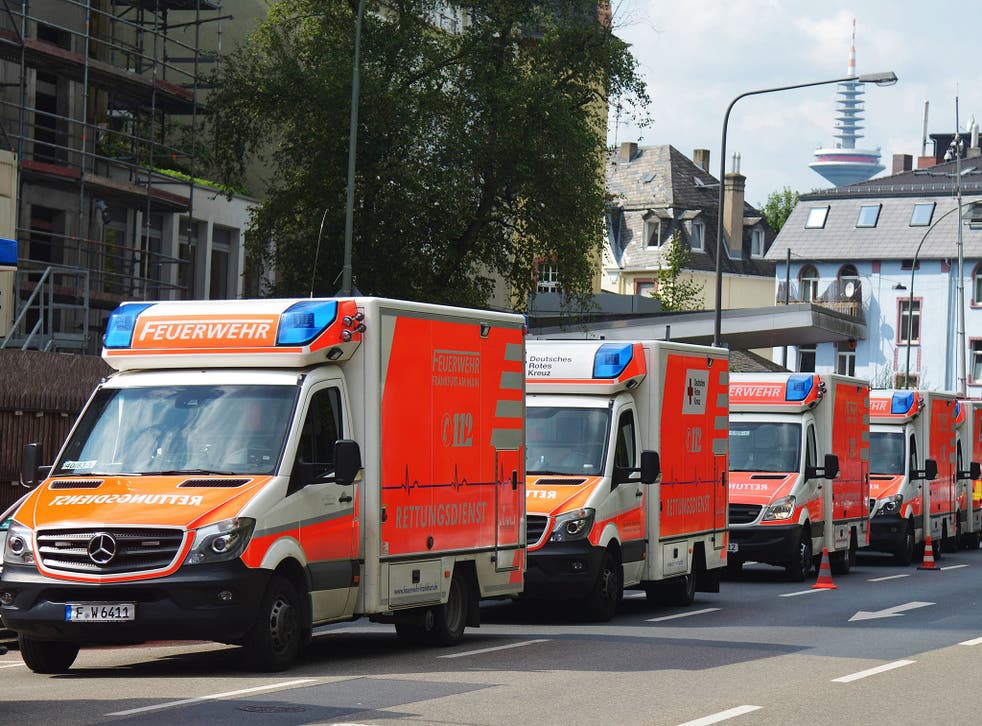 German authorities are making final preparations in Frankfurt before experts defuse a huge World War II-era bomb Sunday in an operation that includes evacuating more than 60,000 residents.
Hospital patients and the elderly are among those affected in what will be Germany's biggest evacuation in recent history.
Construction workers found the 1.8-ton (4,000-pound) British bomb Tuesday. Officials have ordered residents to evacuate homes within a 1.5-kilometer (nearly a mile) radius of the site in Germany's financial capital.
Dozens of ambulances lined up before driving to pick up anyone unable to independently leave the danger zone.
Similar operations are still common 72 years after the war ended. About 20,000 people were evacuated from the western city of Koblenz before specialists disarmed a 500-kilogram U.S. bomb Saturday.
AP
Register for free to continue reading
Registration is a free and easy way to support our truly independent journalism
By registering, you will also enjoy limited access to Premium articles, exclusive newsletters, commenting, and virtual events with our leading journalists
Already have an account? sign in
Register for free to continue reading
Registration is a free and easy way to support our truly independent journalism
By registering, you will also enjoy limited access to Premium articles, exclusive newsletters, commenting, and virtual events with our leading journalists
Already have an account? sign in
Join our new commenting forum
Join thought-provoking conversations, follow other Independent readers and see their replies