Expo World Fair 2015: Italy's bid for a Mafia-free event already looks doomed
Milan, the host city, is struggling to keep out organised crime, lured by the scent of money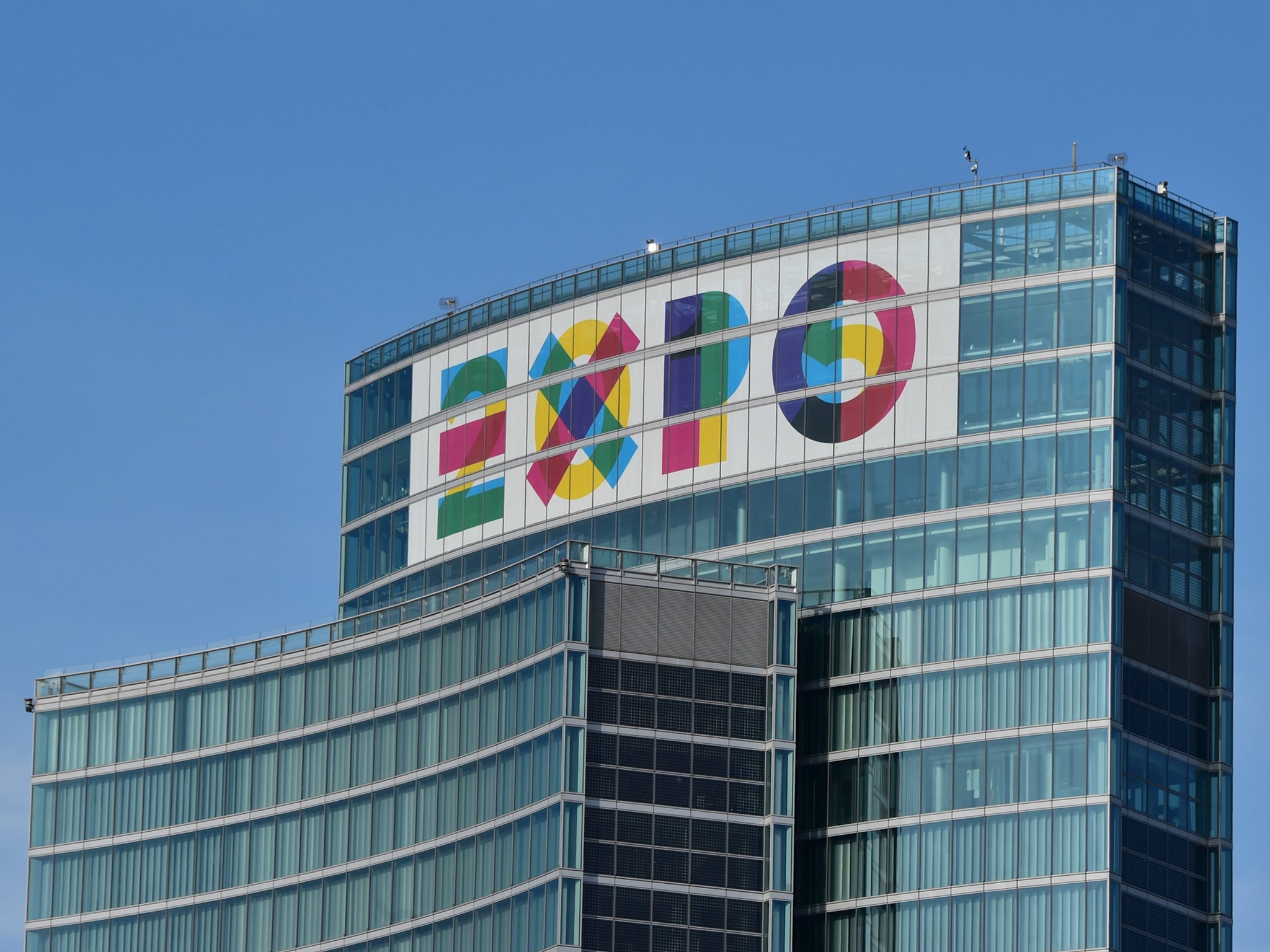 Milan, Italy's capital of finance, fashion and football, seems a duller, more provincial place than in its heyday in the late 1980s and early 1990s, when an emerging businessman called Silvio Berlusconi caught the nation's eye and the northern industrial hub dressed itself in Armani ready-to-wear and enjoyed a decade-long party.
To put itself – and Italy – back on the map, Milan is relying on this year's Expo World Fair, a vast entertainment park with a theme of food and agriculture, which is due to open its doors on 1 May.
Creating something this big on wasteland and attracting 30 million visitors for the six-month exposition with the earnest-sounding slogan "Feeding the Planet, Energy for Life" sounds ambitious. But local and national politicians, including the Interior Minister, Angelino Alfano, have made the even more unlikely sounding claim that Expo 2015 will be "Mafia-free". With the world looking on, and Italy desperate to attract foreign investment, the ability to meet this pledge has a lot riding on it.
Newspapers, including this one, which suggested the mob was cashing in on the torrent of money flooding into Expo (official claims suggest that €5.4bn or £4.2bn will be spent on events and infrastructure), were roundly ticked off by PRs.
In January last year, amid growing fears about the strong presence of southern Mafia groups in Milan and the monumental levels of investment cash up for grabs, the government announced its "Expo 2015 Mafia-Free" action plan. This was designed to "guarantee the respect of legality and transparency" throughout the event.
The signs were not good. Each of the main crime syndicates has established a strong bridgehead in the rich north of Italy. But 'Ndrangheta, the feared mafia group from Calabria, probably has the strongest presence in Milan and the surrounding region, creaming off money via dodgy public contracts and laundering dirty cash from cocaine trafficking through legitimate businesses such as catering.
The first strong evidence of foul play, which came in May last year, did not concern mobsters, though. Investigators made eight arrests after magistrates recorded "clamorous" wiretap evidence of Expo officials suspected of being on the take. In September, magistrates called the corrupt network they had uncovered a "bid rigging mafia".
Sicilian photojournalist Letizia Battaglia's images of southern Italy's Mafia wars
Show all 9
But with so much money swirling around it seemed only a matter of time before evidence of real mob activity emerged. And this week, court documents leaked to La Repubblica suggested that 48 companies – one in eight of those seeking to work on Expo 2015 – had been barred from the event due to suspicion or evidence of Mafia links.
Even more worryingly, the reports suggest that several companies previously given the all-clear to participate in the giant event have fallen under suspicion. One firm was discovered to be using lorries with cloned vehicle number plates. Another approved firm was, it was claimed, being run by a leading international drug trafficker. Suspicions were raised about another "clean" company when it was noticed that all of its staff came from one small village in Calabria.
One company run by two brothers was removed from the Expo's white list on the basis that their father had a long criminal record. Raffaele Cantone, the national anti-corruption czar, said examples such as this showed the authorities were finally cracking down on graft and Mafia infiltration.
"A country that wants its public building sites free of criminals doesn't need to demonstrate the levels of proof of criminal activity required in a court of law to establish that a company may have been infiltrated by organised crime," he said.
But Mr Cantone admits that Mafia-busting controls are proving more difficult to carry out on the site's foreign pavilions, over which the Italian authorities have less control.
"Corruption remains a big problem, and Italy needs to do something about this to attract the new investment it needs," said Professor Alberto Dell'Acqua, of Milan's Bocconi business school. His study of Expo 2015 has suggested that a smoothing-running event could earn the country an extra €20bn between now and 2020 in terms of increased business and foreign investment.
Join our commenting forum
Join thought-provoking conversations, follow other Independent readers and see their replies