Extreme close-up: German film brings the spread of neo-Nazi gangs into focus
Tony Paterson
Monday 30 January 2012 01:00 Comments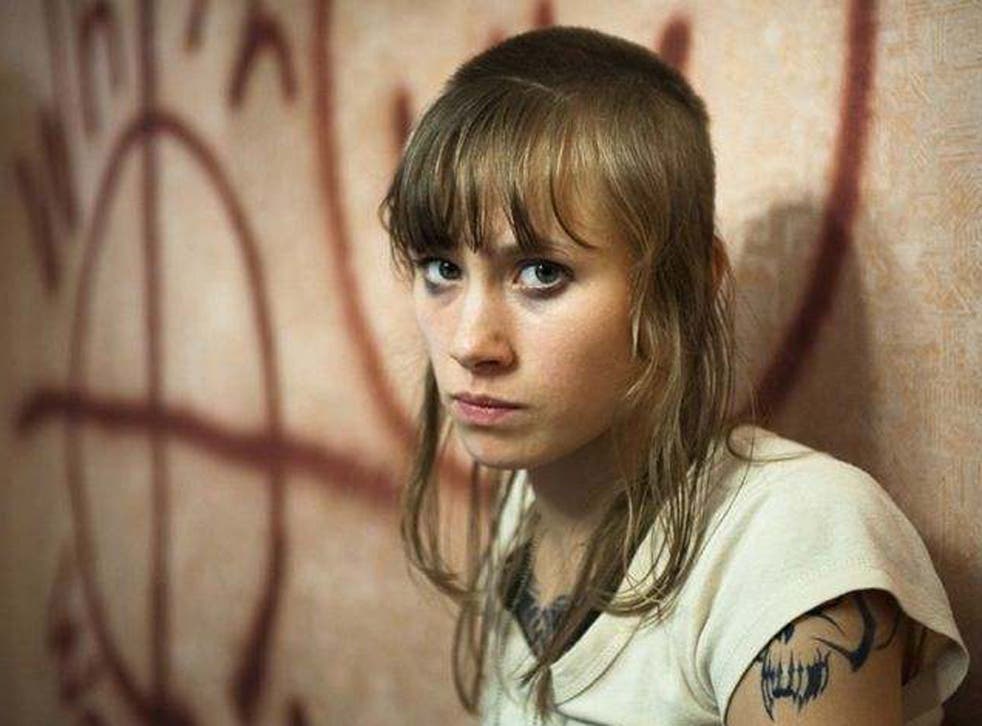 For a film that has touched a raw nerve in Germany with its portrayal of neo-Nazi violence, the opening of Kriegerin, or Combat Girl, is deceptively benign: the camera pans to a 10-year-old girl on a lonely Baltic beach weighed down by a heavy load on her back.
"Can I stop now grandpa?" the girl asks the kindly looking pensioner who greets her with open arms. "Of course you can, my darling," he replies with a smile as he removes her rucksack. It proves to be full of wet sand. "You've done well, my little Kreigerin," he tells her. It turns out that Marisa, the young east German girl, has just undergone some Hitler Youth-style military training enforced by the beloved grandfather she idolises. He is an unreconstructed Nazi who is convinced that the Jews have gained the upper hand with "their lies" since Germany's defeat in World War II.
Fast forward a decade and Marisa, now in her early twenties, has her arms, chest and neck covered with Nazi Swastika tattoos. She and the ultra-violent gang of neo-Nazis she now belongs to are in the process of "doing" a train. Middle aged women passengers, who protest, are slapped in the face as the skinhead gang members storm through the carriages chanting "Sieg Heil" and giving the Nazi salute. A group of Vietnamese immigrants are set upon and brutally beaten up with baseball bats. Finally the guard is set upon and pushed off the train. The gang disappears laughing.
"Kriegerin", by the young German director David Wnendt, went on general release this month. Less than six months ago, it would have been dismissed by many as an exaggerated if not fanciful depiction of the far-right skinhead problem which has been commonplace in eastern Germany since reunification over two decades ago.
But recent events have led critics to declare that the film an example of how fiction sometimes matches reality. Rolling Stone magazine hailed it as the "best film to come out of Germany for years". Its screening follows last November's deeply disturbing discovery of a far right hit squad comprised of neo-Nazi terrorists bent on murdering foreigners.
The organisation calling itself "National Socialist Underground" (NSU) was comprised of male and female east German neo-Nazis who were found to have been responsible for the murder of eleven foreign immigrants who were shot dead at point blank range in a series of deliberate racist killings. Most of the gangs victims were Turkish doner kebab stall-holders.
Two of the gang members committed suicide after police traced them to a caravan in eastern Germany. One survivor of the gang was a young east German woman, whose background is strikingly similar to the Marisa of "Kriegerin". She is currently in police custody awaiting trial.
Politicians from all parties have since acknowledged that the murders have given neo-Nazi violence a new and shocking dimension. Police last week raided the homes of other suspected NSU members and confiscated weapons as politicians launch a renewed attempt to ban the country's neo-Nazi National Democratic Party (NPD) which holds seats in two east German state parliaments.
Wnendt's film captures the far-right scene in the unemployment-wracked and largely depopulated east German countryside with depressing accuracy. Skinhead neo-Nazis and their girlfriends hang out in cramped communist-era apartment blocks where they drink themselves senseless and watch banned Third Reich propaganda films which liken Jews to vermin. Gang members drive around the streets of run-down eastern towns giving the Nazi salute and terrorising immigrant stall-holders by beating them up or threatening to shoot them with a wartime service issue pistol bought from a fascist gun dealer.
Wnendt hit upon the idea of making a film about neo-Nazis after touring the region to take photographs of its derelict landscapes. In the small towns he visited he encountered far-right gangs. He was surprised to find that many had women members: "Women are no longer just onlookers, they've taken on important positions within these organisations," he said in an interview last week.
Germany's domestic intelligence service estimates that women make up around 20 per cent of neo-Nazi organisations. Many are involved in ostensibly middle-class social welfare groups which campaign against immigrants and asylum seekers with slogans such as "German town and villages can't be expected to heal the misery of the world."
Wnendt maintains that, in eastern Germany in particular, many are simply losing their faith in democracy. "The views of the extreme right are becoming increasingly acceptable in mainstream society," he says.
A report published in the run up to Holocaust remembrance day last Friday partially bears him out. It concluded that around one in five Germans held anti-Semitic views and that the problem was prevalent. The survey also revealed that one in five Germans under 30 did not know what Auschwitz was.
Register for free to continue reading
Registration is a free and easy way to support our truly independent journalism
By registering, you will also enjoy limited access to Premium articles, exclusive newsletters, commenting, and virtual events with our leading journalists
Already have an account? sign in
Join our new commenting forum
Join thought-provoking conversations, follow other Independent readers and see their replies