F16 fighter jet saves patient's life by flying medical equipment across Norway
The journey of 280 miles was completed in 25 minutes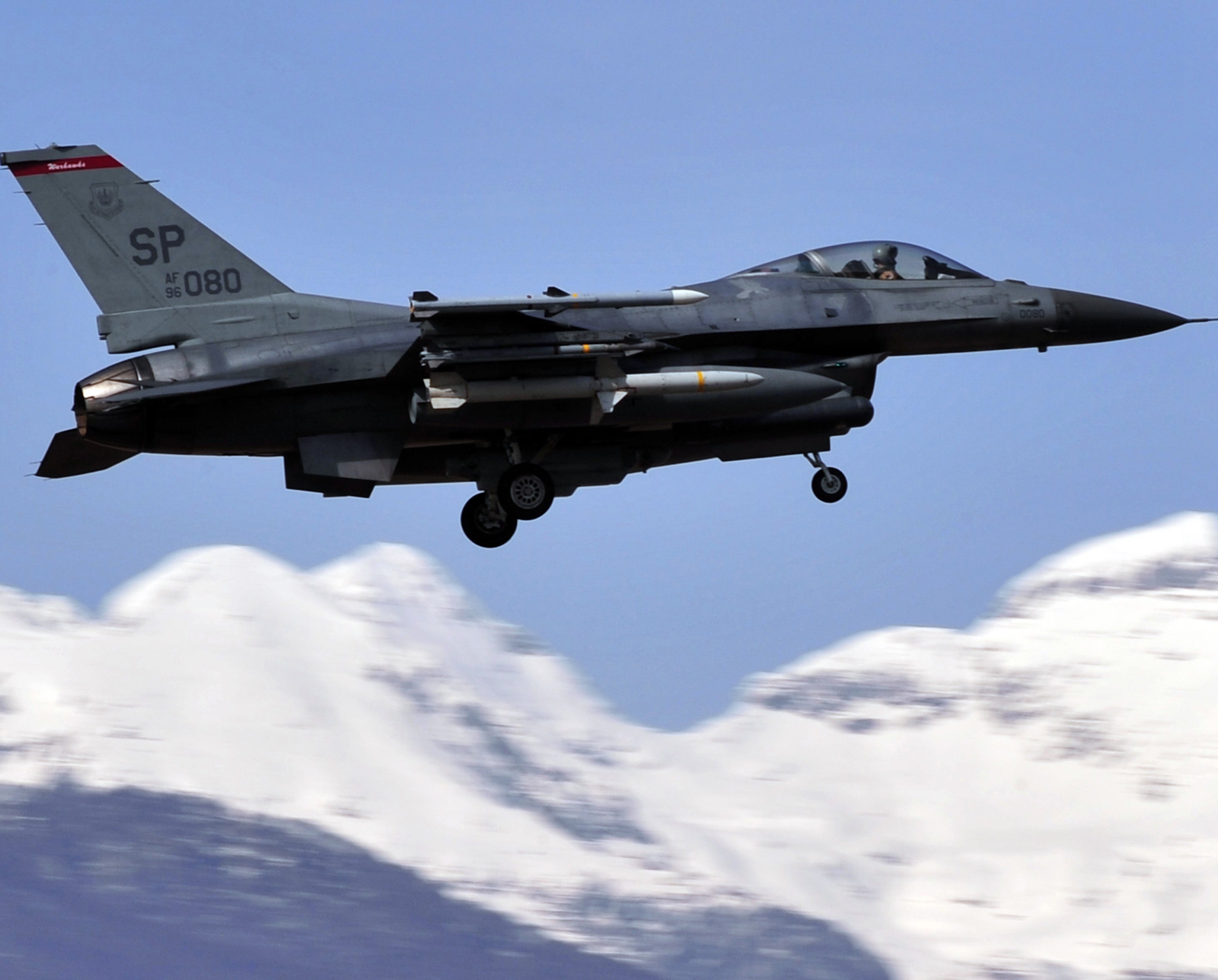 A critically ill patient's life was saved after an F-16 fighter jet was used to rush specialised medical equipment halfway across Norway in less than half an hour.
The sick man was taken to a hospital in Bodø but it did not have an ECMO machine, which supports the heart and lungs, without which he would die.
Doctors knew the closest one available was at a hospital in Trondheim, 280 miles to the south. A 10-hour journey by car, they feared the man would die before it could arrive.
However, after a moment of inspiration, they decided to contact an air force base near Trondheim to ask if there was any hope of getting the equipment to Bodø in time to save the patient, whose precise condition was unclear.
And Lieutenant Colonel Børge 'Gaff' Kleppe, leader of 338 Squadron, told local media outlet VG News: "Chance would have it that we had two flights bound for [nearby] Moss on an exercise."
"One of them had even a cargo tank where there might be room. I called and asked them to keep [back] one plane, while we checked on it [for] all the possible places which could accommodate the machine."
While the armed forces have helped with civilian medical emergencies in the past, it is believed to have been the first time an F-16 jet has been used.
"Usually we spend about 35 minutes in flight," said Lt Col Kleppe. "But because of the special cargo, the pilot gave a little extra, so he was there in less than 25 minutes."
Within 40 minutes of the call being received, the medical equipment had been delivered to the hospital in Bodø.
World news in pictures
Show all 50
Lieutenant Colonel Kleppe, who has flown F-16s for 13 years, told local TV that F-16s do not usually carry external storage tanks and if the call for assistance had been received just a few minutes later, the planes would have already departed.
"It's good to be able to help civil society in this way. And when it became clear that it had such an outcome, it gives an extra good feeling," he said.
The air force's swift action was praised by the doctors.
"We are very grateful for the help we received from the armed forces. It was clearly vital for the patient to get the machine," said Kristian Barnes, clinic director at the at heart and lung clinic at the University Hospital of Tromsø, where the patient was later transferred.
"Defence [the military] often helps in many situations when civil society needs it, but such a direct parallel to something like this, is something I have never experienced before. It's also very rare that we have to borrow equipment on such short notice from another hospital, it is extraordinary."
Join our commenting forum
Join thought-provoking conversations, follow other Independent readers and see their replies