Far-right activists in Denmark hand out cans of 'refugee spray'
Danes' Party calls for all non-Western immigrants to be kicked out of country
Tuesday 27 September 2016 16:15 Comments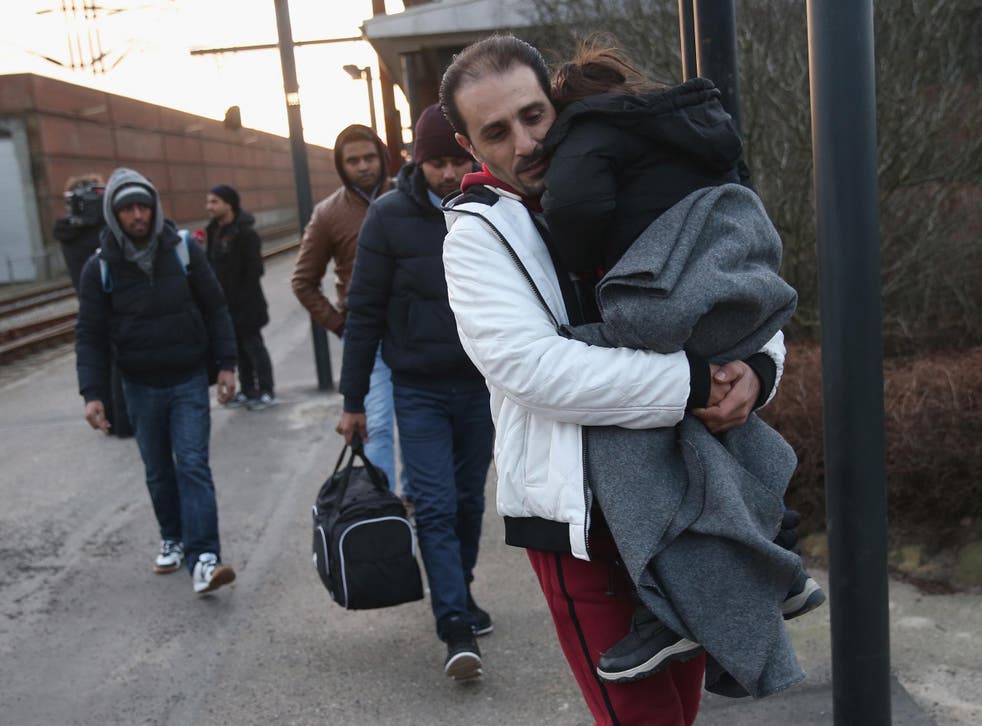 Nationalists in southern Denmark have prompted outrage after handing out "refugee spray",
The Danes' Party, which was founded by a former Neo-Nazi, said the substance was a legal alternative to pepper spray, which is outlawed in country.
The organisation has called for all non-Western immigrants to be kicked out of Denmark
The can is titled "asylum-spray" and says it is both effective and legal on the packaging.

Daniel Carlsen, the party's chairman said he did not believe there was anything wrong with handing out the cans.
"I don't think it is provocative. We are tackling an actual problem in our society, where many Danes feel unsafe," he told TV Syd.
"Partially because there are so many migrants in the country and partly because one isn't allowed to defend one's self."
Mr Carlsen claimed 137 people took the spray in the town of Haderslevand and added that the party planned to hand them out again next week, the Local reported.
The area was targeted by the activists following several reports of women being harassed by refugees.
The cans received a mixed response, with one woman interviewed by TV Syd describing them as "disgusting".
"I'm simply so offended," local resident Helle Byg said.
Another woman, Charlotte Bech, was visibly emotional about the spray.
"They've been through so much and then they're told that they are so undesirable that we had to make a spray to use on them.
"One thing is the opinion that we don't have the capacity [for refugees] or an opinion that some of them might not fit in to our culture. But to make a joke out of it is not okay," Ms Bech said.
World news in pictures

Show all 50
However, another resident, Diana Nielsen said: "It's great. It matches bloody well with my attitudes and opinions.
"It is after all them [refugees] who we are protecting ourselves against at the moment."
Register for free to continue reading
Registration is a free and easy way to support our truly independent journalism
By registering, you will also enjoy limited access to Premium articles, exclusive newsletters, commenting, and virtual events with our leading journalists
Already have an account? sign in
Join our new commenting forum
Join thought-provoking conversations, follow other Independent readers and see their replies