Faroe Islands whale slaughter: Video shows bloody mass killing of dozens of marine mammals
Campaign groups estimate 150 were killed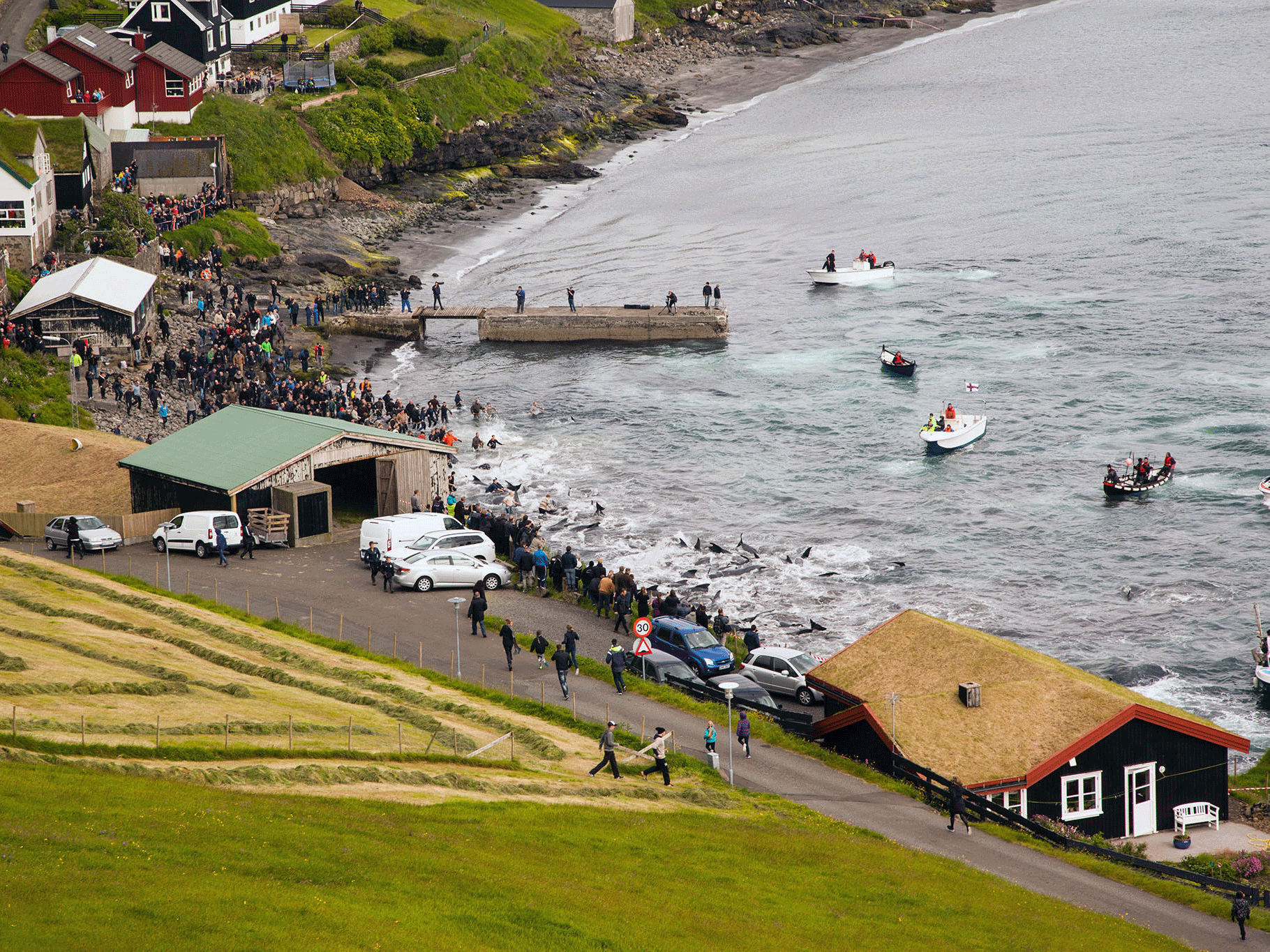 A shocking video has emerged of a "mass slaughter" of pilot whales in the Faroe Islands.
The graphic scenes, recorded by activists from campaigning charity Sea Sheppard, document a crowd of people running at the whales as they are driven by a flotilla into the waterside bay. Once within reach, the hunters turn on the animals, grabbing at them whilst attacking with metal rods. The process is known as "driving", and dates back to as early at the 16th century.
WARNING: GRAPHIC CONTENT
"The slaughters, known by the traditional Faroese term 'grindadráp, took place in two separate drive hunts at Bøur and Tórshavn," they say.
According to their statement, three Sea Shepherd crewmembers from South Africa, Belgium and Luxembourg have been arrested and another two, from Italy and France, have been detained for "standing in defence of the whales that were targeted for slaughter."
The new Faroese Pilot Whaling Act, passed by the islands' government, was used to justify the arrests, but many believe the law was passed specifically to prevent Sea Shepherd volunteers trying to stop these mass killings. If found guilt of the charges, those arrested could face two years imprisonment.
The Independent has approached the Danish embassy in London for a comment.
Join our commenting forum
Join thought-provoking conversations, follow other Independent readers and see their replies