Far-right Dutch politician, Geert Wilders, says male refugees must be kept in 'asylum camps' to stop 'sexual jihad'
Mr Wilders is expected to go to trial in March for inciting racial hatred after comments he made in a local election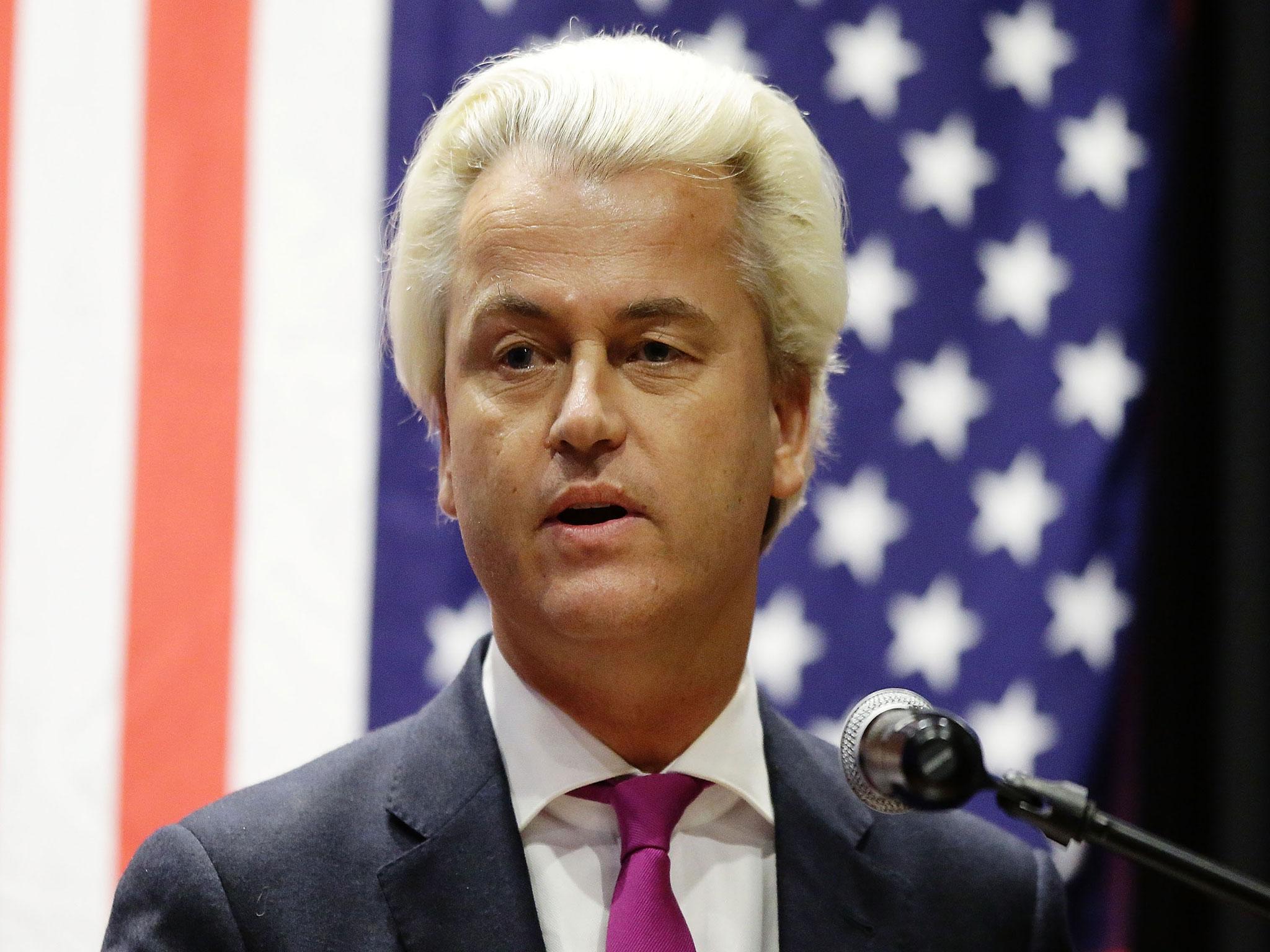 The far-right Dutch politician, Geert Wilders, has called for Islamic male refugees to be "locked up in asylum centres", saying women needed to be protected from "testosterone bombs" waging "sexual jihad".
Mr Wilders, leader of the Freedom Party (PVV), made the comments in a party video in the wake of the New Year's Eve sexual attacks in Cologne, Germany, in which a number of women were groped and robbed by a large group of men mainly of "Arab or North African origin".
In the video, Mr Wilders calls for the Netherlands to close its borders to "all asylum-seekers from Islamic countries".
"But as long as this doesn't happen," Mr Wilders says, "as long as our women are in danger from the Islamic testosterone bombs, I propose that we lock the male asylum seekers up in the asylum centres."
Reports of a rise in sexual assault incidents across Europe, in major cities from Cologne to Stockholm, have been blamed by a number of politicians and campaign groups on the influx of migrants and refugees to the continent.
However, Stefan Löfven, the prime minister of Sweden told CNBC on Wednesday: "Sexual harassment is not automatically binding to migration and immigration. We have had sexual harassment in Sweden for many, many years, unfortunately."
The Netherlands took in a record number of asylum seekers in 2015, receiving more than 54,000 by the end of November, as Europe faces the worst migrant crisis since World War II.
Mr Wilders' anti-Islam, anti-immigration rhetoric has propelled him to the top of the Dutch polls. The country's next parliamentary elections are not due till 2017, however recent polls suggest PVV would win some 36 seats in the 150-seat Lower House if they were held now, according to public broadcaster NOS, AFP reports.
The party currently occupies 12 seats in parliament.
Mr Wilders is a controversial figure in Dutch politics. He has lived under 24-hour supervision since 2004 due to death threats and in 2011 was acquitted of hate speech, although he is expected to go to trial in March for inciting racial hatred after pledging in a local election to ensure there would be "fewer Moroccans" in the country.
The outspoken politician has previously caused outrage and protests in the Muslim world for a short, online film which showed verses of the Quran next to images of extreme violence and terrorism.
Provoking further contention, the PVV handed out fake pepper spray or "resistance sprays" to women at a rally in the town in Spijkenisse on Saturday following Mr Wilder's video speech, the NL Times reports.
Join our commenting forum
Join thought-provoking conversations, follow other Independent readers and see their replies