Far-right party mocked for poster proclaiming 'German people should be deported first'
Germany's National Democratic Party claims to 'protect the right to a homeland and identity'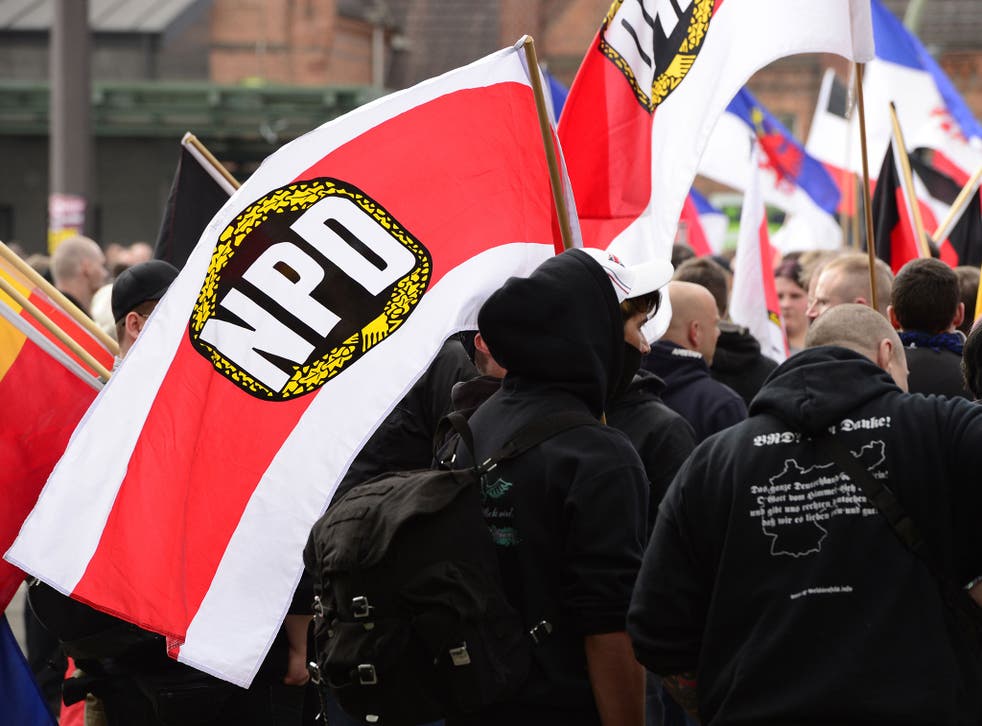 A poster by Germany's far-right National Democratic Party (NPD) has been ridiculed after being interpreted as calling for the deportation of 'the German people first'.
The anti-immigration neo-Nazi party – which proclaims to "protect the right to a homeland and identity – posted a photograph of its new poster on its Facebook page yesterday, according to German news site Deutsche Welle.
At the top, the poster carried text saying "rigorously deport", followed by the party's slogan "our people first", underneath an image of a passenger jet.
The two phrases, taken together, led to the party being mocked for its seemingly mixed-message, with it later removing the photo.
Earlier in the week, the NPD called for the "reintroduction of border police to avert illegal immigration".
Germany reacts to Cologne New Year's Eve attacks

Show all 13
In a statement published on its website, deputy chairman Ronny Zasowk said: "The mass immigration has not slowed down, they must be stopped!
"The security authorities and institutions of a sovereign state must be able to ward off illegal and possibly violent immigration."
Yesterday, the German cabinet approved measures to help cut the number of refugees entering the country. Angela Merkel has faced increasing pressure to do so after 1.1 million displaced people entered Germany last year.
Register for free to continue reading
Registration is a free and easy way to support our truly independent journalism
By registering, you will also enjoy limited access to Premium articles, exclusive newsletters, commenting, and virtual events with our leading journalists
Already have an account? sign in
Register for free to continue reading
Registration is a free and easy way to support our truly independent journalism
By registering, you will also enjoy limited access to Premium articles, exclusive newsletters, commenting, and virtual events with our leading journalists
Already have an account? sign in
Join our new commenting forum
Join thought-provoking conversations, follow other Independent readers and see their replies