Grieving father sues homeopath 'who said his son's cancer could be cured with vitamins'
Julián Rodríguez says his son was persuaded away from conventional medicine in favour of 'alternative' treatments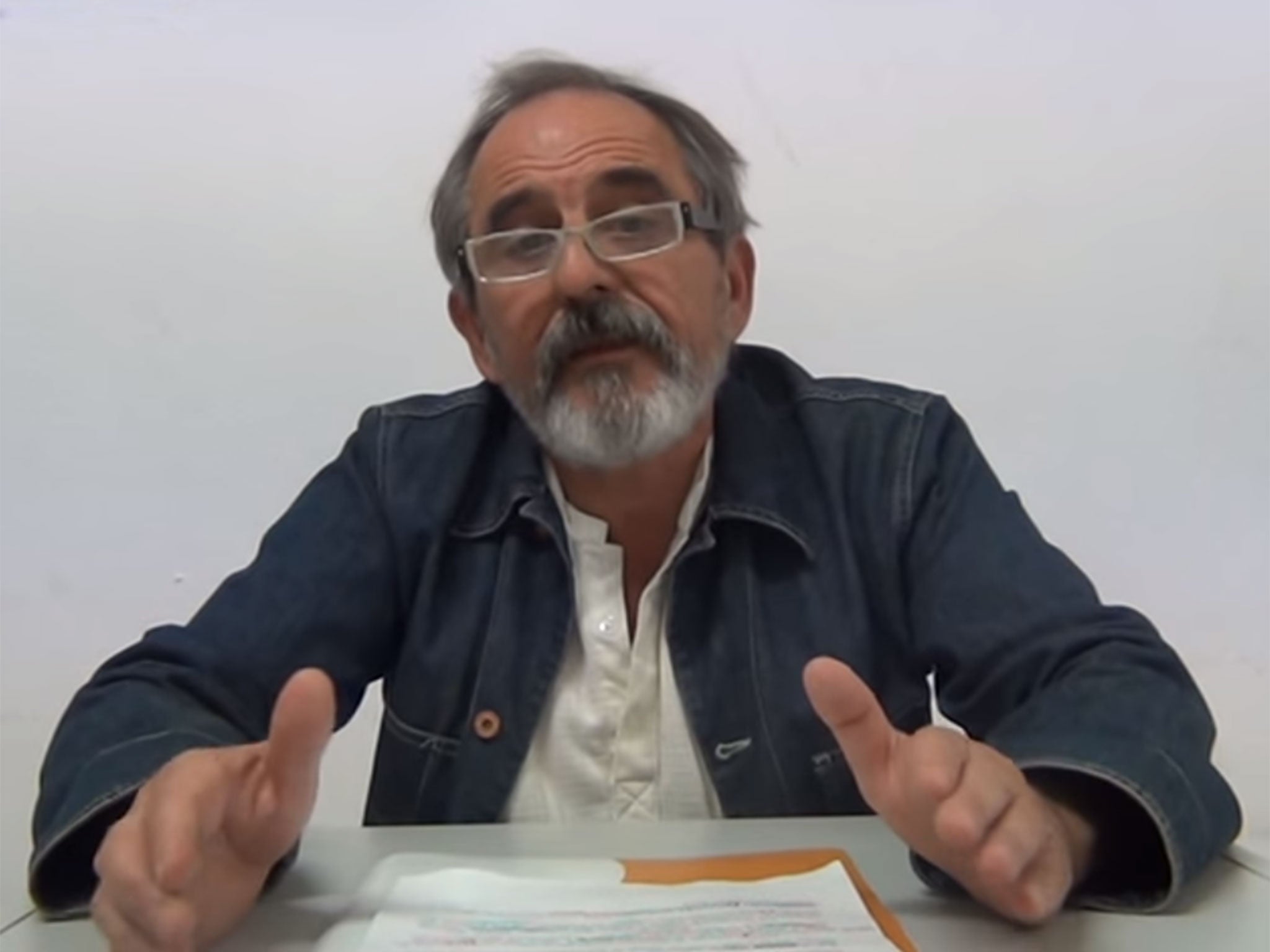 A Spanish father has launched a court case against a homeopath he accuses of telling his son his cancer could be cured with "fungi and alcohol".
Julián Rodríguez's son, Mario Rodríguez, died after shunning conventional medical advice to treat his leukaemia in favour of alternative remedies.
The landmark case, which Julián hopes will result in stronger regulation on homeopathic practitioners, is expected to bring renewed pressure on Spain's burgeoning alternative remedies industry.
The Provincial Court of Valencia, which initially dismissed Julián's case, has now accepted it on the basis that José Ramón Llorente – who is not a medical doctor – should be held accountable for his claims that he could cure cancer, on the grounds of 'professional intrusion'.
If convicted, Mr Llorente could face two years in prison, according to La Vanguardia.
Mario was a 21-years-old physics student when he was diagnosed with leukaemia and doctors recommended a bone marrow transplant and a course of chemotherapy.
However, he feared the effects of chemotherapy and was, according to Julián, "convinced" by Mr Llorente, president of the Spanish Association of Orthomolecular Nutrition, into a homeopathic 'orthomolecular treatment'.
The worst jobs for your health
Show all 10
Mr Llorente prescribed €4,000 worth of 'alternative medicines', including vitamins, fungi and alcohol. Before he later died of an intestinal infection, Mario said to his father: "Dad, I was wrong".
Mario's medical doctors also blamed Mr Llorente for the young man's decision to turn down conventional treatment, El Pais reported.
"It is so painful to know that he had such a clear chance to save my son," Julián said.
Mr Llorente denies that he claimed to cure diseases, but said "we train the body to enhance recovery and if cancer is cured, then perfect."
He said of Mario's decision: "If he was wrong, he was wrong."
In an online petition to raise awareness of the issue, Julián wrote: "I want my son's case to serve as a way to initiate legislative change that regulates the advertisement, circulation and practice of these so-called 'alternative therapies'.
"For a car, a washer, or a television, these products have to pass through pre-determined filters established by legislation. But to open a shady business and announce that you can cure cancer – no."
Julián is now lobbying on a broader scale against homeopathy and alternative medicine in Spain and founded campaign group Asociación Para Proteger Al Enfermo De Terapias Pseudocientíficas (Association to Protect the Sick from Pseudoscientific Therapies)
They work to against "pseudoscientific therapies and the damage they are doing to public health", which they believe takes "advantage of the lack of scientific culture in most of the population."
Homeopathy, which has no grounding in scientific evidence, is big business in Spain, worth an estimated €60 million every year.
While the 'treatments' have been proven by scientists to be only as effective as placebos, there is a strong lobby for alternative medicine in Spain and commentators believe there is significant public confusion about the effectiveness of alternative medicines, with around 13 per cent of Spaniards claiming to prefer them, according to El Pais.
However, the mood in Spain has recently soured towards homeopathy, particularly after a six-year-old boy, whose mother worked in a homeopathic clinic, died of diphtheria in June 2015 having not been vaccinated against the illness.
In March of this year, the University of Barcelona followed other institutions and scrapped its homeopathy course on recommendation of the faculty of medicine and widespread opposition from staff and students.
Join our commenting forum
Join thought-provoking conversations, follow other Independent readers and see their replies